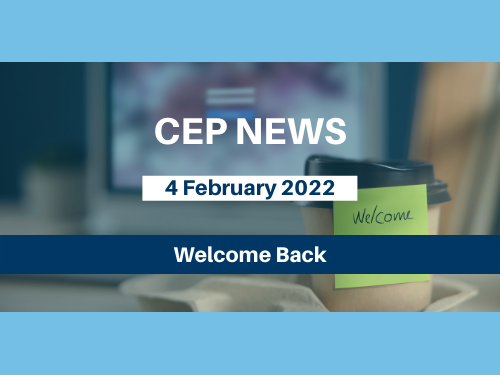 News from CEO – Mike Hopkins
Kia ora,
Most people seem to be back in circulation now and so we'll kick off the year with a catch up on things you need to know followed by the latest local and international news that didn't hit the headlines.
Please have a look at the Opportunities section below. As well as the usual GETS, there are listings for some work in Micronesia and a call for interest from Vector for non-wires partners for proposed networks around Warkworth, both interesting projects by the sound of them.
A reminder as well that nominations for the Energy Excellence Awards close on 9th March. Being acknowledged at these awards is a great marketing tool and we encourage all members to submit an entry. You can find more details on the categories and process here.
Over the break, domestic energy news has been quite light although it's only a matter of time before escalating petrol prices find their way back onto front pages. This week, however, the OECD did add its two-penneth to the Onslow debate indicating a belief it could lead to inefficient abatement cost outcomes. There's still a lot of water to flow over the dam on that one.
We also have a quick shout-out to Wellington City. Regular readers will recall last June we reported Auckland and Wellington had been listed as finalists in Bloomberg's Global Mayors' Challenge. Wellington has just been announced as one of the 15 winners for its virtual twin project to help understand the impact of climate change.
Europe is currently undergoing a dramatic surge in carbon prices, peaking at over €90 (NZ$155) a tonne this week. The main driver is increasing gas prices which shifts generation economics towards coal, in turn increasing demand for credits.
Also in Europe, there looks like a great deal of fall-out is on the way from the EU's proposal to include natural gas and nuclear in its plans to build a climate friendly future. The plans do not claim natural gas and nuclear are clean fuels as has been reported in many parts of the media, rather they classify them as "sustainable" investments that will contribute to the transition. France (nuclear) and Germany (gas) are behind the move. Countries less dependent on these fuels are unimpressed and accusations of greenwashing are rife.
While views can differ markedly on the level of investment required to hit climate change targets, one thing agreed on is that the numbers are big. McKinsey estimates spending on physical assets for energy and land use systems needs to average US$9.2 trillion (NZ$13.8 tr) a year from now to 2050 (currently investment is around US$5.7 trillion a year, NZ$8.5tr), while a UNEP/WEF report just published suggests funding for nature conservation needs to quadruple to US$536bn (NZ$805bn) a year to meet net zero in 2050.
Numerous countries are counting on carbon capture to fulfil emission reduction ambitions. Expectations took a bit of a knock for CCS recently with claims from Global Witness that Shell's flagship hydrogen plant (Alberta, Canada) is emitting more CO2 than it captures. Since 2015 the plant has captured 4.8 million tonnes of CO2 but has emitted an additional 7.7, a similar footprint to around 1.2 million cars. Naturally, Shell disputes the findings.
While CCS has its supporters and critics, everyone is agreed cost-effective storage will be crucial in achieving emissions targets. Concerns over the availability of sufficient lithium, its supply chain and future prices mean alternatives are needed. Many are emerging but one especially worthy of note is the hydrogen-bromine flow battery. These are now commercially viable and available. One of the leading providers is Dutch company Elestor. It's website is worth a look if you want to learn more about applications, capacities and specifications.
Please join me in welcoming several new members and partners this week. Our new members are:
Maria Giacon (Energy Analyst), Energy Solution Providers Ltd
Ruella Singh-Ferreira (Senior Process Engineer) Refining NZ
Bree Graczyk (Zero Carbon Advisor), Wellington City Council
Alison Howard (Manager Climate Change Response), Wellington City Council
Peter Jones (Zero Carbon Advisor), Wellington City Council
And new Partners:
Edge Environment (Kate Bromfield, Principal Consultant) – Bronze Partner
Go Well Consulting Ltd (Nick Morrison, Founding Director) – Bronze Partner
Wishing you all a safe and great weekend and Waitangi celebration.
Mike and the team
---

CEP is 'giving it some jandal' when it comes to decarbonising New Zealand
CEP has announced its conference venue, theme and first Keynote for New Zealand's leading decarbonisation conference being held on 1st & 2nd June 2022.
CEP continues its tradition of attracting international heavy hitters by announcing Mark Caine as a Keynote. Caine is the project lead for artificial intelligence and machine learning at the World Economic Forum and has authored many publications on how AI can drive efficiency and address climate change.
Registrations and Sponsorship opportunities are now open. More here. Please view our sponsorship and exhibition prospectus.
---
Upcoming Events
The CEP Training Courses Calendar for the first half of 2022 is now available. Please see our CEP Training Courses, CEP Webinars and other Industry related events.
---
Tender Opportunities
ROI – Non-wires alternative project – Vector Limited
Vector is inviting Registrations of Interest for providers of non-wires alternatives to play a key role in building the electricity network of the future. As energy systems around the world change to meet the rapidly evolving demands of electrification, decarbonisation, reliability, and affordability, non-wires alternatives must be integrated with traditional infrastructure in a 'best of both worlds' approach.
More here
---
TOR – FSM Building Energy Efficiency Policy Project – Technical Advisor – Building EE Policy Specialist
The Department of Resource & Development Federated States of Micronesia Energy Division is looking for a Technical Advisor – Building EE Policy Specialist for their Micronesia Public Sector Buildings Energy Efficiency (MPSBEE) Project.
More here
---
Warmer Kiwi Homes Heat Pump Service Providers
Ref 25239499
Warmer Kiwi Homes (WKH) is a government-funded programme designed to support New Zealand families to live in warmer, drier homes. Funding is available for retrofits of approved heat pumps for homeowners who meet specific criteria.
The current WKH programme is funded until 30 June 2023. However this procurement is for a 4-year period from 1 July 2022 to 30 June 2026 assuming additional funding will become available through Government appropriations.
EECA, which runs the programme, expects to provide funding for approximately 9,000 eligible homes to have heating installed under the programme in the 2022-2023 year, the majority of which will be heat pumps.
The aim of this procurement project is to develop a panel of contracted Service Providers (heat pumps) with the capacity and capability to supply and install a range of heat pump products approved by EECA.
See tender for more details…
Closing Date: Thursday, 10 February 2022 12:00 PM
---
Main contractor for Block M, L, R5, R8, E, S, T, W, A, G, R2 Electrical Works at Okaihau College
Ref 25295696
The Okaihau College Board of Trustees are seeking a Main Contractor for the Block M, L, R5, R8, E, S, T, W, A, G, R2 Electrical Works.
Closing Date: Friday, 11 February 2022 5:00 PM
---
Registration of Interest for Sitewide Heating Replacements and Electrical Upgrades at Tararua College
Ref 25313386
Tararua College are seeking a main building contractor to replace their existing heating units and upgrade their electrical infrastructure. This ROI is to obtain interest from potential contractors that can provide this service.
Close Date: Friday, 11 February 2022 5:00 PM
---
CCDHB LED Lighting Installation
Ref 25321090
Description of Works – LED Lights Installation.
To replace all Non-LED Lights with LED Lights, including occupancy sensors and timers (as per the requirement of the specific area).
The installation includes seismic restraints and commissioning of the LED lights. The equipment supplier will be required to provide technical support for the installation of lights.
CCDHB expect to commence the installation of LED Lights in Q1 2022 and complete, commissioning and handover by Q4 2022.The contractor will be required to be engaged no later than December 2021.
See tender for more details.
Close Date: Friday, 11 February 2022 5:00 PM
---
Main Contractor for the Design, Supply, Install and Commission of Heat Pumps in Blocks, A, B, C and E at Kelston Boys High School
Ref 25313973
This Board of Trustees of Kelston Boys High School is looking for a main contractor for the design, supply, install and commission of heat pumps in Blocks A, B, C and E. This will provide the School a more reliable source of heating and an option for cooling.
Close Date: Thursday, 17 February 2022 5:00 PM
---
Assisted Natural Ventilation System (ANVS) – Pilot Programme
Ref 25352338
The Ministry will be seeking proposals from suitably experienced New Zealand-based organisations to assist in the rapid development and piloting of a solution to improve classroom natural ventilation, as part of the Ministry's work programme in response to the COVID-19 pandemic. The basic principle of the ANVS is installing a single, bolt-on, low-cost betterment solution for naturally ventilation environments. The purpose of the ANVS device is to contribute to minimising the risk of COVID-19 airborne transmission while lowering Carbon Dioxide (CO2) levels and Particulate Matter (PM) levels, through increasing the flow of fresh, clean outdoor air. ANVS is an immediate, high benefit yet low investment system for deployment in classrooms.
See tender for more details.
Close Date: Friday, 18 February 2022 5:00 PM
---
Portable Air Cleaners
Ref 25352456
The Ministry of Education (the Ministry) (the Buyer) is intending to go to market via GETS seeking proposals that details how you (the Respondent) will meet the requirement for ongoing delivery of Portable Air Cleaners to be used in some schools as part of the wider Ventilation Programme.
Requirements of this tender will align with advice provided by the Indoor Air Quality Research Centre NZ
Please review the attached Advance Notice.
Close Date: Friday, 18 February 2022 5:00 PM
---
Gisborne Hospital Electrical Infrastructure Upgrade
Ref 25330008
The expertise to complete the upgrading / replacement of our Electrical Infrastructure project at the Gisborne Hospital.
Services required will include the following:
Electrical design
Cost Management / Quantity Surveying
Reporting
Project and Risk Management
We are looking for proposals that includes design, budgeting, procurement, reporting, risk management and compliance with the New Zealand Building Code. Your proposal must provide Hauora Tairawhiti with an end to end solution.
Close Date: Monday, 21 February 2022 7:00 PM
---
Auckland District Health Board Buildings Works (Main Contractor) for Substations H&R (Building A01)
Ref 25248932
This project is part of a 10-year Auckland District Health board (ADHB) Facilities and Infrastructure Remediation Programme (FIRP) to improve site infrastructure including the resilience of the electrical power supply, within the Auckland City Hospital (ACH) site. The Auckland Site Wide (ASW.01) Electrical Workstream objective is to replace and renew assets servicing the sites High Voltage (HV) and Low Voltage (LV) infrastructure.
As part of the CDH&R Substation upgrade (upgrade of HV substations on the ACH campus), we are required to:
Construct electrical plant rooms in an existing area of building A01, Level 5. Substation H and R will be constructed in an area currently occupied by Loading Dock 4, situated opposite the motorbike/bike parking area adjacent to the Domain.
Modify the room behind the loading dock to house electrical transformers and part of the loading dock will be extended out into the roadway to house new electrical switch rooms.
Below the new substations (Level 4) – erect floor strengthening members to support the new equipment.
Upon completion of the works, two lanes of the existing four loading dock lanes will be reinstated, and existing disability parking in front of the facility will also be returned.
We seek a building works contractor with experience in working in a 24/7 operating environment for the establishment of this building envelope or 'shell'. The Building contractor responsibilities include the coordination, fit out and implementation of all building elements in the design including structural, architectural, civil works and building services (small power, lighting, hydraulics, access control, and mechanical services).
Closing Date: Tuesday, 22 February 2022 4:00 PM
---
Auckland Western Power Feed Static Frequency Converters (SFCs) Supply
Ref 25354426
Kiwirail, through this Request for Information (RFI), is inviting suppliers to provide information about their experience and ability to supply, install, commission and provide
ongoing technical support to Static Frequency Converters (SFCs) solutions in an urban rail network environment. This RFI is a tool to gauge interest from the supplier market and provide confidence to KiwiRail in the ability of the market to deliver the project requirements. It will not be used to select or shortlist suppliers.
Close Date: Friday, 25 February 2022 4:00 PM
---