How Carbon and Energy Professionals New Zealand was born
Carbon and Energy Professionals New Zealand emerged from a strategic redirection of the Energy Management Association of New Zealand (EMANZ).
The evolution of Carbon and Energy Professionals New Zealand

The EMANZ membership comprised individuals working or interested in energy efficiency and carbon emissions reduction. Its members worked across the private and public sectors, in in-house and consultancy roles, in academia, in renewables and in policy advice.
EMANZ was first established in 1993. The origins of the Society lie within Engineering New Zealand, then IPENZ, when several energy efficiency specialists established a special interest group to exchange knowledge, ideas and best practice. In 2001, EMANZ was registered as an Incorporated Society under the 1908 Act. EMANZ remained and CEP remains associated with Engineering NZ as a Collaborating Technical Society and is a signatory of its CTS Charter.
At its 2019 AGM, the EMANZ membership voted unanimously to adopt a new constitution and change its name to Carbon and Energy Professionals New Zealand. CEP will continue to be a not-for-profit, registered incorporated society under the 1908 Incorporated Societies Act.
EMANZ members were at the forefront of providing advice on energy efficiency, productivity and carbon reduction for many years. However, as the sector grew and demand for broader knowledge and skills around carbon management emerged it was timely for EMANZ to revisit its long term strategy and purpose.
Carbon and Energy Professionals New Zealand was born.
How we formed our logo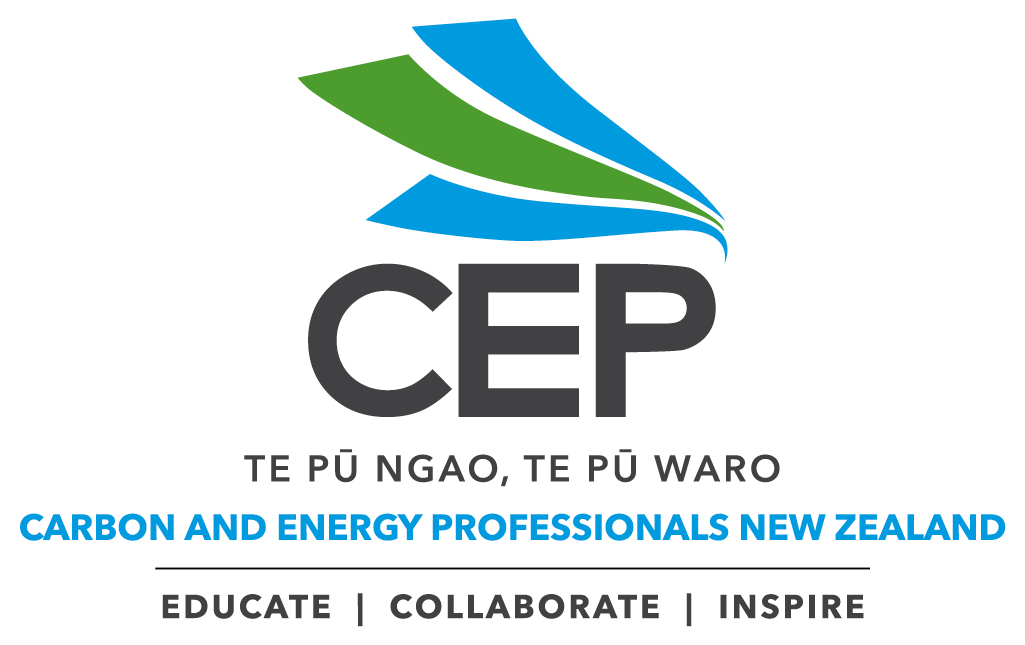 Our Te Reo name is:
Te Pū Ngao, Te Pū Waro
This is a combination of words developed from: Pū
A shortened version of pūkenga = skilled person, professional. Pūkenga are the wise and the skilled people in our communities. This definition speaks to the word, EDUCATE.
A group of people. This speaks to the word COLLABORATE.
The source, the foundation, it's referred to in the creation stories and karakia. Pupū means to bubble up or bring forth. This speaks to the word INSPIRE.
The prefix 'pū' paired with 'ngao', means a source of energy.
Ngao = energy, a shortened form of pūngao also = energy
Waro = carbon