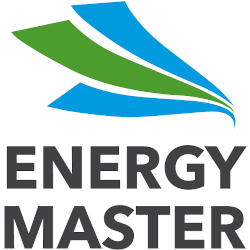 Flagship CEP accreditation recognises highest levels of energy management competence
Energy Master is the flagship CEP accreditation programme, providing recognition for the highest levels of competence in a technical area (e.g. commercial buildings) or discipline (e.g. energy auditing). Accreditation complements an individual's educational qualification and work experience. It shows that the individual has gained a level of expertise from their work recognised by their peers, and is committed to maintaining and improving that level of expertise over time.
Energy Master gives energy consumers the confidence they need to engage an Accredited individual to perform work to professional standards.
CEP works with the Government, leading Energy Industry players and other organisations to ensure that this competency assurance programme meets the needs of customers and receives due recognition for promoting technical excellence in energy management and energy efficiency.
Energy Master Programmes
CEP Accreditation Programmes cover the areas and disciplines below. As the need for recognition develops in different energy service areas CEP will develop specific Accreditation or partner with existing arrangements to meet these needs.
Energy Master Accreditation