Webinars, Nobel Recognition and Should We Be Following Denmark's Lead?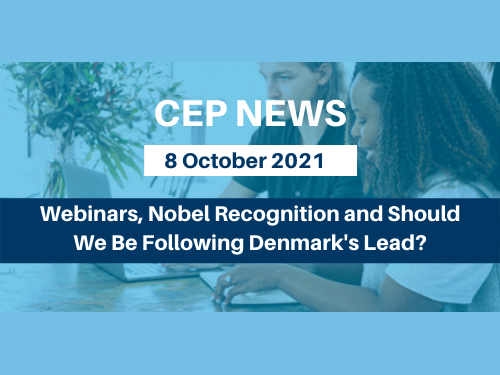 News from CEO – Mike Hopkins
Kia ora,
A reminder to everyone about the two great webinars we have coming up on the 18th of this month and 15th of next. Covering safety and sustainability in design and passive house standards respectively, both offer a great, free opportunity to keep abreast of local and international industry trends. Please click on the links below to register.
For the first time in its history, the Nobel Prize in Physics has been awarded to researchers working in the field of climate science. Syukuro Manabe (Princeton) and Klaus Hasselmann (Max Planck Institute) have been recognised for the work in "the physical modelling of Earth's climate, quantifying variability and reliably predicting global warming". The pair shared the prize with Giorgio Parisi (Sapienz University) for work in disordered materials and random processes.
In New Zealand, we are guilty of relegating agricultural emissions into the "too hard" basket. Perhaps we should be following the lead of Denmark. This week, the Scandinavian country famous for its bacon and dairy exports has taken the proverbial bull by the horns and legislated for a 55% reduction in agricultural GHG emissions by 2030 (from a 1990 base). Well done to Denmark.
We've reported previously on the emergence of TCNDs – Taskforce on Nature-Related Financial Disclosures. The initiative received an enormous boost this week when several banking giants, including Blackrock, HSBC, Bank of America, UBS and BNP Paribas were among 30 new members committing to help develop the framework.
This type of recognition of the value of natural habitats doesn't come a moment too soon. Finance for Biodiversity (F4B) has just published a report indicating lending activities by public development banks are linked to around US$800bn (NZ$1,154bn) worth of damage to nature and ecosystems each year. There are around 450 public development banks around the world and F4B is calling for much closer scrutiny on their impact on nature and exposure to nature-related risks. The full report is here.
Meanwhile, Terraformation and Frontier Economics have published a report suggesting the reforestation industry could deliver net financial returns of US$84bn (NZ$121bn) by 2030 and $1tr (NZ$1.44tr) by the end of the century on the back of growing interest in carbon offsetting and increasing carbon prices.
Across the ditch, South Australia set a new record this week by generating 106% of its electricity demand with just solar power and exceeding 100% for more than an hour. 100% renewable generation is no longer rare for the state but normally relies on a combination of solar and wind. Given where the state was five years ago, the mass transition to renewables is a massive improvement in security and emissions. Good on them.
Also across the ditch, the NSW government has recently announced its Peak Demand Reduction Scheme, a AU$25m (NZ$26m) efficiency programme to incentivise households and businesses to invest in appliances that use less energy during peak times. Focused on new technologies and softwares, the scheme commences summer 2022/23 and is predicted to save AU$1.2bn (NZ$1.27bn) on energy bills by 2040.
If you're finding the mornings a little darker these days it may not just be because of daylight saving. Scientists from the New Jersey Institute of Technology have established the planet is reflecting around half a watt less of light per square metre than 20 years ago making the planet darker. The darker clouds reflect less light and trap more energy delivering a vicious circle. The findings bring even more significance to the story we reported a few weeks ago on cloud brightening research to get that reflectivity back.
News emerged this week that the richest and most famous will be going electric. BMW owned Rolls Royce is to cease production of ICE vehicles and hybrids and sell only EVs from 2030. Founder Charles Rolls would be thrilled. Well ahead of his time, in 1900, after trialling an electrically powered vehicle, he declared: "The electric car is perfectly noiseless and clean. There is no smell or vibration, and they should become very useful when fixed charging stations can be arranged. But for now, I do not anticipate that they will be very serviceable – at least for many years to come." 120 years later his prophecy comes true.
The richest and most famous often don't like waiting, so will be equally pleased to see the launch of ABB's latest fast charging equipment. The Terra 360 is claimed to be the fastest charger on the market delivering 100Km of range in 3 minutes and a full charge in under 15.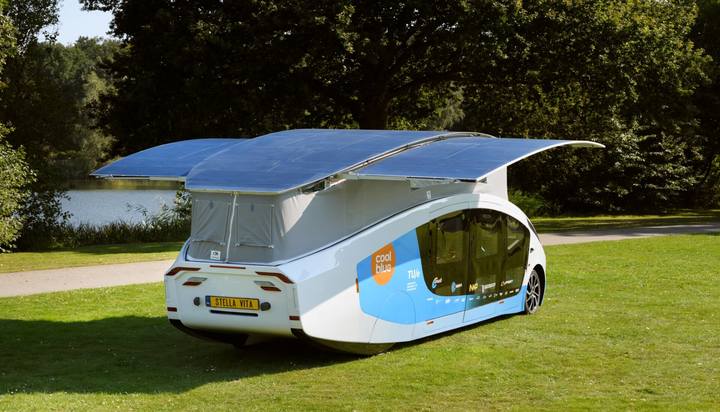 Perhaps a bit more Kiwi, Dutch students have built a pop-top camper van that is pretty much energy self-sufficient. As well as being able to watch TV, make coffee, charge devices and shower using energy from its 17.5 square metres of solar panels, it has a claimed range of 730Km. How soon before we see them clogging up NZ roads?
Anyone needing to put in some CPD for their CMVP certification could do a lot worse than take a look at some of the training programmes recently launched by EVO. They have a dedicated box below.
Finally this week, please join me in issuing a warm welcome to new Members:
Rebecca Martin, Environment and Sustainability Manager at South Taranaki District Council
Sharon Shah, National Sales Manager – Steam Business at Sprirax Sarco (NZ) Ltd; and
Stephen Penny, Director at Honoris Limited;
And to new Bronze Partner:
Also, a small apology to recent new member Andy Armstrong. When welcoming Andy a few weeks ago we listed him as a student at Otago University. This should have been Otago Polytechnic. Sorry Andy, and welcome again.
Wishing you all a safe and great weekend.
Mike and the team
---
Upcoming Events
Check out CEP Training courses, CEP Webinars and other Industry related events – coming up.
---
Tender Opportunities
CCDHB LED Lighting Installation

Ref 24748236
Description of Works – LED Lights Installation. To replace all Non-LED Lights with LED Lights, including occupancy sensors and timers (as per the requirements of the specific area). The installation includes seismic restraints and commissioning of the LED lights. The equipment supplier will be required to provide technical support for the installation of lights. CCDHB expect to commence the installation of LED Lights in Q1 2022 and complete, commissioning and handover by Q4 2022. The contractor will be required to be engaged no later than December 2021.
---
National Heat Pump Supplier
Ref 24817453
The Ministry of Education (MOE) (the Buyer) seeks to engage a National heat pump specialist, who can design, supply, and install heat pump solutions in schools across New Zealand.
We seek suppliers who can demonstrate they have robust methodologies and systems in place to effectively manage cost, schedules, and quality. A Precondition of this tender will include:
Supplier can supply design services of the heat pumps to meet the individual Schools heating requirement i.e., size / number per school
Supplier can supply and install heat pump solutions in schools across New Zealand.
The Ministry prefers not to use split or high-wall heat pump systems. Suppliers will need to demonstrate their ability to design and supply air-to-air heat pump systems that meet school heating needs without the use of split or high wall units as afar as possible. Reverse cycle is a requirement, and the provision of fresh air should be considered best practice wherever possible.
Closing Date: Monday, 11 October 2021 12:00 PM
---
Refrigeration equipment for New Zealand Blood Service
Ref 24768925
This RFP (Request For Proposal) is for the Supply and management of Refrigeration equipment for New Zealand Blood Service (NZBS) at all of its nationwide sites. This equipment is used for the storage and freezing of blood components, blood products, tissue and reagents.
NZBS is seeking proposals for the (Part 1) supply of stand-alone refrigeration equipment, and (Part 2) management of the entire NZBS fleet of stand-alone refrigeration equipment (existing and those supplied as part of Part 1). Although NZBS has a preference to deal with a single supplier, respondents may submit a proposal for only to Part 1: Supply OR both Parts 1 and 2. NZBS will NOT accept submissions to only Part 2.
Closing Date: Monday, 11 October 2021 12:00 PM
---
Ashburton District Council Energy Supply and Decarbonisation
Ref 2485236
Expressions of Interest from suitable organisations are invited to be considered to make supply to Ashburton District Council (ADC) for new supply arrangements commencing 1 April 2022.
Ashburton District Council (ADC) currently has a total of 136 electricity ICPs, 9 of which are Time of Use (TOU), 120 are NHH and 7 are profiled, giving a total load in 2020 of 8.63GWh. This load is being used by waste water treatment plants and water pumping, the EA Recreation Centre, plus a number of street lighting connections and NHH supplies to property and smaller installations. The contract for this expires 31/3/2022.
ADC also have a LPG tank supplying the EA Recreation Centre which in 2020 consumed 650kWh. The contract for this expires in October 2022.
ADC also want to use this tender opportunity to test the market for assistance with their decarbonisation strategy.
Closing Date: Thursday, 14 October 2021 5:00 PM
---
Notice of Information (Advance Notice)
Government Investment in Decarbonising Industry (Round 3)
Ref 24806725
Decarbonising industrial process heat:
The Government Investment in Decarbonising Industry (GIDI) Fund is a partnership between Government and business to accelerate the decarbonisation of industrial process heat and contribute to the COVID-19 recovery by stimulating the domestic economy and supporting employment.
Process heat makes up around a third of New Zealand's overall energy use, and 60% of process heat is fossil-fuelled, mainly by gas and coal.
EECA administers the GIDI Fund on behalf of the Government through a contestable process that will see $69 million of capital grants co-investment made available to support good projects.
The Fund is available to New Zealand-based private sector businesses who have committed to decarbonising their business and industrial processes, where Government co-investment will help remove barriers to accelerating their decarbonisation goals. Round 3 is open
EECA is now accepting applications for round 3 of the GIDI Fund.
Applicants have until October 18 to submit their proposals, and successful projects will be announced by Minister of Energy and Resources Dr Megan Woods early in 2022.
Full details regarding the fund, including how to apply, can be found on the EECA website. Please direct all question to the GIDI Fund administration team.
Closing Date: Monday, 18 October 2021 5:00 PM
---
Floodlight systems at Donnelly Park Netball courts and Shannon Domain
Ref 24850514
This procurement relates to the provision of two new LED Sports flood light systems.
Horowhenua District Council requires the construction of two new LED Sport Flood light systems to illuminate three netball courts at Donnelly Park in Levin and the rugby field at Shannon Domain.
Close Date: Tuesday, 19 October 2021 5:00 PM
---
CAPE Room 204 HVAC Upgrade
Ref 24878189
No overview.
Close Date: Wednesday, 20 October 2021 5:00 PM
---
Lead Design Services for Heating and Electrical Upgrade at Tararua College
Ref 24868515
Tararua College are looking for a designer to upgrade their heating in Blocks A, Science and Music/Drama.
Close Date: Friday, 22 October 2021 5:00 PM
---
RFP Rangipo Power Station Emergency Escape Path Lighting Installation
Ref 24877782
Genesis Energy completed a comprehensive review of the Fire Engineering Strategy (copy attached as "2.5 GE-CT21-169 Fire Engineering Strategy" ) for the Rangipo Power Station to understand the upgrades required to all the safety systems to ensure safety of our staff and Contractors into the future and to protect the generation assets. This RFP is a request for the Supply and Installation of a new Emergency Escape Path lighting and Electrical Services System/s in accordance with the attached 2 GE-CT21-169 Specifications.
The successful Respondent for this RFP will be considered as the preferred Provider for the next phase of the Genesis Fire Engineering Strategy being the Tokaanu Power Station Escape Path and Electrical Services Installation that is planned for 2023, Attachments "3, 3.1 and 3.2 Lighting layouts, Specification and Lighting schedule" provides the Specifications and Drawings that apply. It is expected that Respondents shall provide an estimated price for this future opportunity based on the information provided and any options for optimisation, cost reduction by being the preferred for both packages.
Note: A site visit is available to Respondents on the 14th October 2021 please review document 1.3-CT21-169 Site Visit Agenda and respond accordingly to confirm your attendance.
Close Date: Friday, 29 October 2021 12:00 PM
---