Vision 2050, New Partners and Solar Sustainability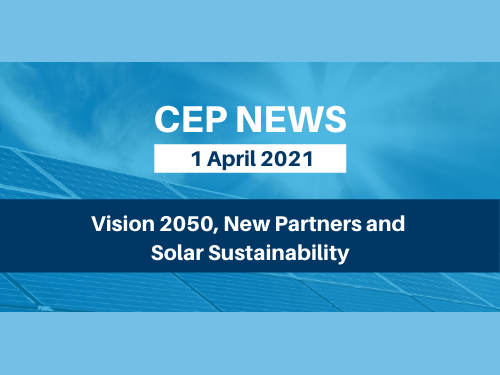 News from CEO – Mike Hopkins
It's been a busy week at the CEP office. At the very end of last week we attended the Engineering NZ Autumn forum to connect with other Collaborating Technical Societies, Special Interest Groups and regional Branches. On Monday and Tuesday this week, we were at Downstream and in between we were finalising our submission to the Climate Change Commission's Draft Advice. The Commission received over 10,000 submissions on that, so good luck to them with all that reading and processing. It submits its final Advice at the very end of May and the Commissioner, Dr Rod Carr, will, of course, be at our Conference to allow you some last minute lobbying.
Our big news this week is that we can announce another Gold Corporate Partner for CEP. I'm delighted to welcome BraveGen as a Gold Partner. BraveGen is a software supplier operating in the environmental, sustainability and carbon reporting space. You can find out more about BraveGen here and meet them in person in May at the Conference.
Just published is the World Business Council for Sustainable Development's "Vision 2050" report in which the WBCSD calls for a three-pronged mindset shift by business. The three prongs are: a transformational reinvention of capitalism that rewards true value creation; the building of long term resilience; and taking a regenerative approach to natural resources that goes beyond simply doing no harm. Each of those prongs is on our agenda at the Conference.
Across the ditch, the city of Sydney has recently announced new standards for city buildings. New offices, hotels and apartment blocks above a certain size will have to be operationally net-zero by 2026. Energy efficiency is the focus for improvement with new minimum standards in force from 2023. The city has a 2040 overall net zero target and the new standards are set to be passed in May. New Zealand already has carbon certification in place for commercial buildings and you can hear about that scheme at the Conference.
It looks like 2021 will be a record year for solar installations with predictions of a 27% increase over 2020 and full order books for manufacturers, according to a new report from IHS Markit. China, the US and India are expected to lead the growth. But, how do we improve the sustainability of PV panels? Find out at our Conference.
We've heard plenty of talk about peer-to-peer energy trading but it took our cousins across the ditch to dream up peer-to-beer trading. 500 households in Australia are set to participate in a scheme marketed by Carlton and United Breweries as part of its commitment to be operating with 100% renewable electricity by 2030. The scheme allows households to swap AU$30 of power bill credit generated by their home solar for a slab of VB. No comments please on the merits of Australian beer. Needless to say there will be a few beers flowing during our conference cocktail drinks but I promise no VB.
No prizes for guessing the common theme for the stories this week, then. Our 2021 conference line-up covers the latest in national and international trends in decarbonisation, efficiency and sustainability. It's not to be missed and you can register now.
Finally this week, welcome to all our new members. As well as Bravegen joining as a Gold Partner, we welcome as new members:
Diana Galvez Forsyth, Utilities Engineer, Wilson Hellaby

Rebecca Jerram, Student, Auckland University

Rhea Selwan, Environment and Sustainability Professional

Zoe Foreman, Energy Analyst, ESP
Plus, Megan Wakefield of Western Bay of Plenty District Council has rejoined, welcome back Megan.

Have a great, relaxing and safe long weekend.
Mike and the team
---
CEP Conference – Introducing Speaker Simon Franklin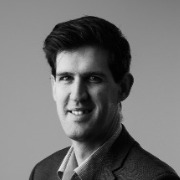 Simon Franklin is an energy professional with over seven years of board and senior executive experience. He has been the managing director of ITP Renewables for over 4 years and has been with ITP for over 10 years. Simon is a previous director of the Australian Solar Energy Society and energy storage expert consultant with the Asia Development Bank.
Click here for a full list of the Speakers.

---
Check out CEP Training courses, CEP Webinars and other Industry related events – coming up.
---
Tender Opportunities
University of Waikato Electricity Supply
Ref 24074791
The primary purpose of this contract is to supply electricity to the 2 TOU meters at the University of Waikato Hillcrest Campus and a further 32 non-TOU sites over various locations.
The University is also interested in value-added services that will allow for better energy management and carbon reduction. Examples include, but are not limited to:-
Energy management and carbon calculating software

Sub and/or smart metering- Carbon reduction initiatives

Onsite energy generation (e.g. PV arrays)

EV charger installations (AC and/or DC)
Close Date: Friday, 9 April 2021 4:00 PM
---
Wanaka Centre HVAC Remedial Works RFP

Ref 24084510
This RFP encompasses the procurement of the HVAC system solution and the installation, through to commissioning and hand over of a fully compliant, operational HVAC system at the Lake Wanaka Centre (87 Ardmore Street, Wanaka) is a local council owned building which was constructed in the year 2000.
The auditorium outdoor condenser which has until recently provided cooling to a cooling coil mounted within the air handling units has failed and requires replacement of an alternate cooling solution.
Close Date: Wednesday, 21 April 2021 12:00 PM

---
Wellington Solar Energy Trial
Ref 24126672
Kāinga Ora – Homes and Communities is seeking one to three Contractors to deliver grid connected solar energy systems for existing Kāinga Ora homes. The Contractor(s) should be suitably qualified, have the experience, capability, capacity, appropriate health and safety procedures, and financial capacity necessary to deliver the works. Importantly, we require a Contractor(s) who can work with Kāinga Ora and its customers.
Close Date: Thursday, 29 April 2021 12:00 PM