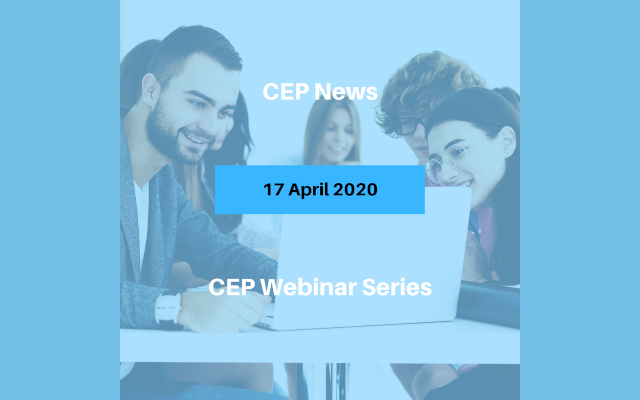 News from CEO – Mike Hopkins
Avid readers of the weekly newsletter will know that we've been seeking expressions of interest over the last couple of weeks for webinar topics and presenters for two webinar series. These are now up and taking registrations. The first series has been set up with the help of EECA and its Gen Less programme. Its aim is to bring the energy efficiency and carbon reduction message to a wide audience and EECA is helping promote the series. In its first 24 hours of being open for registrations, we've already received over 100. We've had to upgrade our webinar package to cater for the demand and the series is shaping up to be an excellent way of promoting expertise to potential new clients. The first webinar is on Tuesday at 4pm and is being delivered by Ben Thomson and Paul Farrelly of Lumen. You can register

here

.
The second series is for more informed attendees and will look at specific topics in more depth. It's designed to keep members up to date with a rapidly evolving market and, hopefully, provide knowledge and information that will enable members to provide a better service to their employers or clients. The first in this series will cover embedded and customer networks and the regulations and obligations around them. This is essential knowledge for energy managers, facilities managers, landlords and anyone providing advice to these groups. It will be delivered by Smart Power's Nick Oldham next Thursday at 4pm. You can register here. Please pass on the link to colleagues or clients who may be interested.
Future topics and presenters will be published soon. There are still a couple of slots available in both series, so if you have knowledge to share and a reputation to enhance, please send your suggested topic to me.
Among the numerous news stories emerging about the positive impact of coronavirus on emissions, one that caught our eye is that it seems the Himalayas have become much more visible. The lockdown in India has significantly reduced air pollution across India to the point that the Himalayas are now visible from the Punjab – for the first time on 30 years.
Less positive is the impact of the virus on carbon markets. The carbon price in Europe has fallen 40% since early March and now sits at around €16-18 per tonne. The fall is being attributed to reductions in economic activity and power demand and the collapse of aviation, things that are unlikely to spring back to pre-COVID levels quickly.
Our ironic story of the week relates that Norwegian authorities have just sanctioned a floating wind farm ………….. to power oil and gas platforms. Despite its purpose, the wind farm is expected to save around 200,000 tonnes of carbon emissions a year.
Finally this week, if you aren't expecting to be returning to your normal place of work next week and have some time, we've listed below eight books for lockdown reading.
---
Tender Opportunities
Genesis Energy – Billing and Core Capability Replacement Project
Ref 22461558
'Project Rubiks' is tasked with the market research of solutions that will assist us in delivering core business capabilities that will enable us to drive business growth and customer centricity. Specifically, Genesis Energy Limited (Genesis) is seeking to understand what off-the-shelf solutions are available in market in the following areas:
• Billing & Collections (mandatory)
• Product Management
• Sales Management
• Customer Management
• Meter Data Management
• Retail Market Interaction
We are looking for responses that demonstrate:
• Ability to meet some or all of our desired business capabilities
• Alignment with our technology strategy and principles
• Industry leadership and additional features that we could take advantage of in the future
• Proven capability to deliver the proposed solution
• Flexible integration and interoperability options that support integration with the rest of the Genesis technology landscape
• A genuine partnership approach to supporting us in the ongoing development of our business
The intention is to shortlist Respondents from this Registration of Interest (ROI) and to invite these shortlisted Respondents to participate in a Request for Proposal (RFP) process later this year.
Close Time & Date: 5:00pm
Thursday, 23 April 2020
---
Waitemata DHB – Programme Planner and BIM Consultant
Ref 22516689
This Request for Proposal (RFP) is an invitation to suitably qualified suppliers to submit a Proposal for the Non-Design Consultant Services – Programme Planner and BIM Consultant for the E Tu Wairua Hinengaro (Quality of Mind) Building – Concept Design to Project Completion contract opportunity.
IMPORTANT NOTE. This procurement has been rolled up into one combined RFP for two services (Programme Planner and BIM Consultant) and suppliers are able to respond to either one or both services.
Close Time & Date: 12:00pm
Thursday, 7 May 2020
---
COVID-19
We are currently at Alert Level 4, in effect, a lockdown of all non-essential services.
We are adhering to Government instruction on this and working from our residences. We encourage all members to do likewise and minimise all non-essential travel.
CEP prioritises the wellbeing of staff, members and the wider community and we shall be monitoring developments for changes to these recommendations.
---
8 lockdown books for sustainability and energy professionals
(adapted from Denise Dahlhoff – The Conference Board)
The Future We Choose: Surviving the Climate Crisis by Christiana Figueres and Tom Rivett-Carnac
Green Swans by John Elkington
This Changes Everything: Capitalism vs. the Climate by Naomi Klein
The Uninhabitable Earth: A Story of the Future by David Wallace-Wells
Targeting Zero: Whole Life and Embodied Carbon Strategies for Design Professionals by Simon Sturgis
Designing Regenerative Cultures by Daniel Christian Wahl
Rewild Yourself: 23 Spellbinding Ways to Make Nature More Visible by Simon Barnes
Don't Even Think About It: Why Our Brains Are Wired to Ignore Climate Change by George Marshall