Do We Need a Carbon Regulator?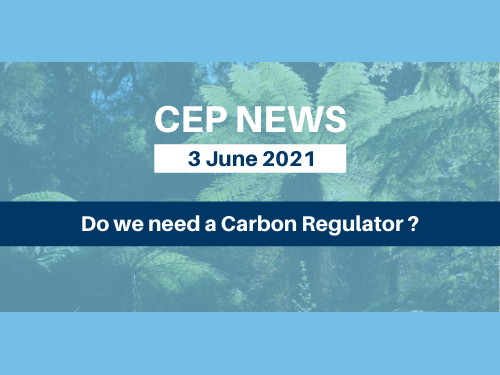 News from CEO – Mike Hopkins
Kia Ora,
Monday saw the Climate Commission hand over its final advice on our first three carbon budgets to the Minister of Climate Change, who is expected to table it in Parliament within 10 days. The expectation is the budgets will be accepted by Parliament and then the Minister has until the end of the year to publish action plans to achieve them.
I wrote to the Minister this week about the mechanisms for authorising acceptable standards and qualifications for satisfying TCFD reporting in the financial sector, which is soon to become mandatory. As things stand, that is potentially going to become a closed shop for the accounting profession. One of the alternatives tabled was that of a carbon regulator. Oversight of carbon monitoring and verification in California is performed by the California Air Resources Board, in effect a regulator. There have also been calls for a UK wide carbon regulator to undertake the same role. I'd be interested to hear member feedback on the merits of a carbon regulator for the carbon services and offsetting markets in New Zealand and, perhaps too, to monitor the ETS, especially if it is opened to international trades in the future. Please let me know what you think.
On carbon pricing, the World Bank reported this week that carbon pricing now covers over 20% of world GHG emissions, with 64 mechanisms for carbon pricing around the world. Carbon pricing revenues are running at around US$53bn (NZ$73bn) for 2020/21, up around 17% on the previous year mainly on the back of increased prices in Europe and the limited launch of China's national ETS.
It's always interesting to scan a photo of a crowd and see who you recognise – especially if you only have the back of their heads to work with, so here are a couple of photos from last week's CEP Conference to test you. Have fun.
Wishing you a safe and great weekend.
Mike and the team
---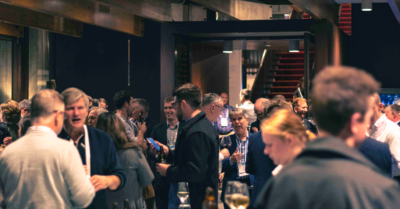 ---
Check out CEP Training courses, CEP Webinars and other Industry related events – coming up.
---
Tender Opportunities
New Heat Pumps and Switchboard Upgrades at Papakura High School
Ref 24289086
The Board of Trustees at Papakura High School wish to seek the services of a suitably qualified building contractor to supply and install 59 new heat pumps and carry out 5 switchboard upgrades throughout the school.
Close Date
:
Wednesday, 9 June 2021 5:00 PM
---
Procedure Suite Works – Notice of Information (NoI)

Ref 24299304
Notice of Information (NoI). Hutt Valley District Health Board Procedure Suite
This Notice of Information (NoI) is an advance notice of a soon to be released Request for Tender (RFT) seeking bids from interested suppliers for the development of a five room procedure suite at Lower Hutt Hospital. It is expected that a single main contractor will deliver the works covered in this procurement; however the associated works are likely to be delivered by other local contractors under subcontract to the head contractor. The works will include:
• Demolition, including asbestos management • Structural framing • Plumbing and electrical fit-out • HVAC • Finishing.
Close Date: Sunday, 13 June 2021 5:00 PM

---
Main Contractor for Block 2 ILE at Macandrew Bay School

Ref 24294268
Macandrew Bay School are looking to complete their interior learning environment upgrade to Block 1 by carrying out a full refurbishment to the interior of class 2, the library/ breakout space, and including:
• Replacement of floor coverings • New wall linings • New LED lighting • Opening the walls between teaching spaces • New roof • Asbestos removal • New wet areas to teaching spaces • Installation of a bag storage area. (To be confirmed if in the hallway or break out spaces) • New sound reducing linings to the walls • New double-glazed window joinery to existing window openings. (Teaching spaces if funds allow) • Upgrade the fire alarm to type 4 and emergency lighting in the entire block • Replacement roof to swimming pool and block 3.
Close Date: Tuesday, 15 June 2021 5:00 PM
---
Property Services Panel & Facilities Management Services
Ref 24300682
The delivery of both property and facilities services, through this RFP is closely aligned with our internal property and facilities service delivery teams. The provision of Property Services is anticipated to be undertaken by a small panel to encompass the wide range of services sought.
The provision of Facilities Task Management is expected to be delivered by a single entity with established sub contractor relationships supported by an existing supply chain of trades and service providers, or a holistic end to end in-house solution.
Close Date: Wednesday, 16 June 2021 12:00 PM
---
Mt Roskill Intermediate: Blocks 11 & 7 ILE Modernisation to Relocatable Classrooms

Ref 24348843
The following work is required:
DQLS and ILE improvements to relocatable classrooms including acoustics new wall linings, new carpet and LED lighting.

The creating of openings between classrooms to create flexible learning spaces and break out spaces.
There are 7 classrooms involved and we can only do 2 at a time, which will create a contractor that is dead flexible to fit within the school's wishes.
Close Date: Wednesday, 16 June 2021 4:00 PM
---
Rec Centre Refurb – Design Team Head Consultant

Ref 24316249
The purpose of this RFP is for the selection of a Design Team under a Head Consultant. The Head Consultant will be the single point of accountability for design and co-ordination across the project. University of Canterbury (UC) will procure the design disciplines through a single contract with a Design Team Head Consultant. UC has no preference to the design discipline of the head consultant of the design team, however, the head will need to demonstrate its ability to undertake this role and would be responsible for engaging, contracting with and managing the design team, including all disciplines necessary to complete the design.
Close Date: Friday, 18 June 2021 4:00 PM

---
Wakari Hospital Ward 9A & 9B Essential Power

Ref 24322445
Wards 9A/9B and Padget House at the Wakari Hospital site have their electricity supplied via a 500kVA transformer. Currently the standby generator system supplying the essential power to Ward 9A/9B is at end of its serviceable life and does not meet the minimum required run time of 24 hours.
Close Date: Monday, 21 June 2021 11:00 AM

---
Trades Services Panel
Ref 24312487
This Notice of Information is to advise that Waipa District Council is seeking to establish a panel of reliable, professional trades contractors to support us in maintaining the district's assets. Our Trades Services Panel will cover the following trades:
• Carpentry • Multi Trades contracting • Plumbing and drainage • Fencing • Locksmith • Signage• Electrical • Air Conditioning (HVAC, maintenance & excluding office buildings) • Glazing • Painting • Pest Control • Roofing • Cleaning (including softwash) • Nursery • Weed Control • Arboriculture • Light Civils • Mechanical engineering services.
Close Date: Friday, 25 June 2021 5:00 PM
---
Request for proposal Papakura to Pukekohe electrification – contract management support services
Ref 24371794
KiwiRail is intending to procure a number of roles to provide contract management support services that are required to support the delivery of the above-mentioned works from external suppliers and can start this engagement from July 2021 and be committed to provide their services for next three years that this programme is planned to take.
Close Date : Friday, 25 June 2021 5:00 PM
---
Generator and Associated Controls Maintenance
Ref 24357857
Subscribe to this notice for full access
Close Date: Monday, 28 June 2021 12:00PM
---
Sourcing, installation and operation of EV charging stations for HCC and WCC

Ref 24347924
The successful Respondent will be experienced and have a track-record in successfully sourcing, installing and operating medium-speed DC EV charging stations. They must have adequate capability and capacity assigned to this project to meet the expected timeframes and deliverables.
Close Date: Monday, 28 June 2021 12:00 PM
---
RFT – Main Building Contractor, Block F – Classroom & Student Toilet Refurbishment, Belmont School, Lower Hutt

Ref 24356946
Belmont School has approved 5YA funding to carry out improvements to Block F which will include the introduction of new acoustic ceilings and LED lighting, replacement windows on the southern elevation of the building and roof coverings renewal.
Student toilet refurbishment and the installation of water heating units will also be incorporated.
View tender for more details.
Close Date: Tuesday, 29 June 2021 5:00 PM
---
Woburn P3 Electrical Upgrade and Site Wide Electrical Resilience Upgrade

Ref 24379004
KiwiRail is intending to procure a main contractor to provide electrical services for the KiwiRail Plant 3 Electrical Upgrade and Sitewide Resilience Upgrade Project.
Close Date: Wednesday, 30 June 2021 12:00 PM