Kiwi Ingenuity a Carbon Regulator and Conference News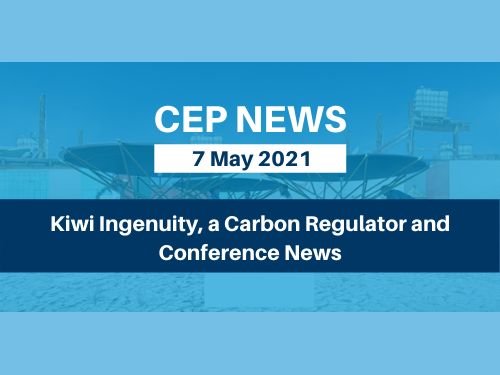 News from CEO – Mike Hopkins
Firstly, an urgent call is going out for a CEP representative on the Standards New Zealand committee looking at standards for gas boilers. If you are interested in representing us on this committee please let me know straight away. Our opportunity to propose an expert emerged while I was on leave and so, while we've been granted an extension for nomination, we do need to submit names promptly. If interested, please let me know by 5pm Monday.
In a similar vein, we are talking with EECA at the moment about involvement in potential standard setting (international ISO/IES standard) around District Energy Systems. If you might be interested in being involved in that one, please let me know.
No surprise to hear this week that we're still falling short of Paris targets. The latest estimates (from Climate Action Tracker) indicate global warming is still at double the rate needed to reach the 2C target. The good news is that recent pledges from the US, Canada and Japan will bring end of century expected temperatures down 0.2C but current pledge levels are predicted to see a result of 2.4C increase by 2030.
While the carbon price in NZ is currently around the $37-38 mark, prices in Europe have sky-rocketed and passed €50 (NZ$83) this week. At the peak of the COVID induced slump in prices, around March last year, the EU ETS spot price dipped to around €16 (NZ$27) before rallying. The consistent rise began at the end of October when they sat around €23 (NZ$38), surpassing the key €50 threshold on Tuesday this week. The increase is put down to ever tightening emissions targets.
There is talk in the UK at the moment of a Carbon Regulator. The role would be set up to check methods of measuring and estimating emissions are accurate and to ensure international offsetting and carbon capture and storage programmes are not used for greenwashing. What price a Carbon Regulator for NZ?
Hats off this week to Henry Glogau. Henry is a New Zealander based in Denmark who has just walked off with the prestigious Lexus Design Award Grand Prix Prize for 2021 for his solar powered, portable desalination plant. Kiwi ingenuity at its best (even if Danish trained). You can see a short video on Henry's prizewinning innovation here.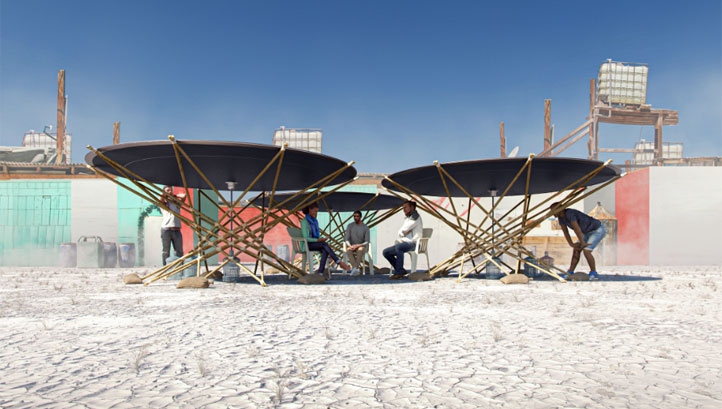 For more on Kiwi ingenuity, make sure you're at Conference on 26 & 27 May where Orion will be talking about its Accelerator programme and the successful applicants.
Finally this week, an update on Conference. It's great to announce we have secured a Platinum sponsor for Conference, so a big thank you to Spirax Sarco. You'll be able to meet their team and see the latest in steam technologies in just a few weeks time. There are still a few sponsorship opportunities available and we can squeeze in more exhibition stands, so if you're interested, please get in touch. Registrations are currently running 16% ahead of our 2019 Wellington event, so the networking opportunities are shaping up to be better than ever. Also, please take a look at the panel below on one of our Keynotes, Walter Jehne. Last year, Frans's session on soil was cited by many as a highlight. This year, Walter will be digging much deeper (pun intended) into understanding the interactions between our earth and atmosphere. Not to be missed.
Wishing you a great weekend.
Mike and the team
---
CEP Conference – Introducing Walter Jehne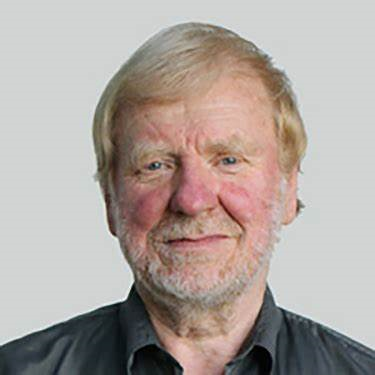 Walter is an internationally recognised soil microbiologist and innovation strategist. Walter has immense field and research experience in soils, grasslands, agriculture and forests at local, national (CSIRO and Science Adviser to Australia's National Soil Advocate), and international (UN) level. Walter's specialisation is the role of soil microbes' symbiotic processes in the ecology of diseases, plant health, nutrient and waste cycling, soil pedogenesis and the regeneration of bio‐systems.
Click here for a full list of the Speakers
---
Check out CEP Training courses, CEP Webinars and other Industry related events – coming up.
---
Tender Opportunities
FUTURE PROCUREMENT OPPORTUNITY – CCDHB LED Lighting Upgrade
Ref 24226594
CCDHB Assets & Infrastructure is planning to advertise the upgrading of CCDHB light fittings to LED type fittings. This will include WRH, Kenepuru Hospital and the Kapiti Medical Centre.
The exact LED lighting specification will vary depending on where it is installed.
The installation, including the seismic restraints and commissioning will be completed by a supplier that will be appointed via a Registration of Interest (ROI) and Request for Proposal or Price (RFP) process on GETS.
Close Date: TBC
---
REQUEST FOR PROPOSAL – Additional Power Feed

Ref 24198576
KiwiRail holdings Limited ("KiwiRail") invites external organisations to submit their proposals ("RFP Response") to supply Business Case Professional Services incl. Design and QS services for the additional Power Feed project ("Services") to KiwiRail.
Refer to the attached RFP for detail.
Close Date: Monday, 10 May 2021 5:00 PM
---
NOTICE OF INFORMATION – ADVANCE NOTICE – Building Maintenance (various trades/services)
Ref 24240852
Victoria University of Wellington will be looking to procure a wide range of maintenance services to support its Facilities Management (FM) requirements. This is an exciting opportunity to be a part of a new FM approach for 2022 and Beyond.
Please refer to [RFx ID 24240852] for further information, including how to get in contact with any queries relating to this opportunity.
Close Date: Friday, 14 May 2021 4:00 PM
---
Univeristy of Canterbury – Rehua Level 6 HVAC
Ref 24206932
Heating, cooling and air conditioning HVAC construction and maintenance services
Close Date: Friday, 14 May 2021 5:00 PM
---
Photovoltaic Solar System for Convention Centre

Ref 24244400
Wellington City Council is constructing the new Wellington Convention and Exhibition Centre. As a part of this project, we are seeking a Photovoltaic (PV) solar system to be installed on the roof. This RFT is for the installation of a commercial PV solar system sized ~200kW.
Council requires a turn-key photovoltaic solar system installed on the roof of the Wellington Convention and Exhibition Centre. This includes the design, supply and installation of solar arrays, inverters, cabling, any cable management systems, distributed generation applications and any consenting requirements.
Please note that a draft contract is not yet attached and will be issued through GETS by 30 April 2021.
Close Date: Friday, 21 May 2021 12:00 PM
---
Re Advertised (1912) Te Puru School Main Contractor B,C,D,G: Upgrade + Breakout; B,D: Exterior Learning; Lighting & Heating upgrade

Ref 24228613
The BOT for Te Puru School are seeking to employ the Services of a Main Contractor to work as a team to deliver a project including Lifecycle upgrades to Teaching Spaces, and minor alterations to provide for Exterior Learning Spaces.
Close Date: Wednesday, 26 May 2021 5:00 PM
---
ADVANCE NOTICE FOR OPPORTUNITY – Auckland DHB (Auckland City Hospital) 11kV Secondary Switchgear and HV/LV Transformers
Ref 24187216
Auckland DHB (Auckland City Hospital) – HV (11kV) Equipment for Substation C,D,H & R Upgrade Project – refer attachment.
The purpose of this procurement will be to purchase the following HV (11kV) equipment for the Auckland DHB (Auckland City Hospital) C,D,H & R substation upgrade project, with the equipment being free-issued to electrical contractors for installation and commissioning;
HV secondary switchgear for Subs C and D; 18 panels required which will be tendered via GETS.

HV/LV transformers for Subs C, D, H and R; 8 required which will also be tendered via GETS.
Some further details are as follows;
HV secondary switchgear is to be 630A rated. The switchgear will be installed in IL4 rated buildings, and, as such, must meet the seismic requirements of a physical shake table test in accordance with either IEE693 or IEC62271-210.

11kV/400v transformers are to be dry-type, with the following ratings;
o 4 x 1MVA

o 2 x 1.25MVA

o 2 x 1.5MVA
Equipment will be required to be delivered to site by first quarter of 2022.
Details of further opportunities for procurement of similar equipment for other ADHB projects will be released in due course.
It is intended that the tender (Request for Proposal), including full technical specifications, will be issued by mid-May 2021.
Close Date: Monday, 31 May 2021 11:30 PM
---
Ecological Community Service Contract 2021-2024

Ref 24257126
This Western Bay of Plenty District Council (Western Bay) Request for Proposal is for an Ecological Community Services Contract.
The intent of this contract is to provide "ecological" benefits predominately within the western part of the Western Bay of Plenty District. Funding of $51,500 (excluding GST) per annum (for 3 years) has been allocated to deliver these benefits.
We are seeking a solution that directly relates to the following objectives in the Council's Long Term Plan:
Increasing indigenous biodiversity within the Western Bay District

Connecting communities with the natural environment (e.g. environmental education programs/workshops for communities and/or schools).
Close Date: Monday, 31 May 2021 5:00 PM