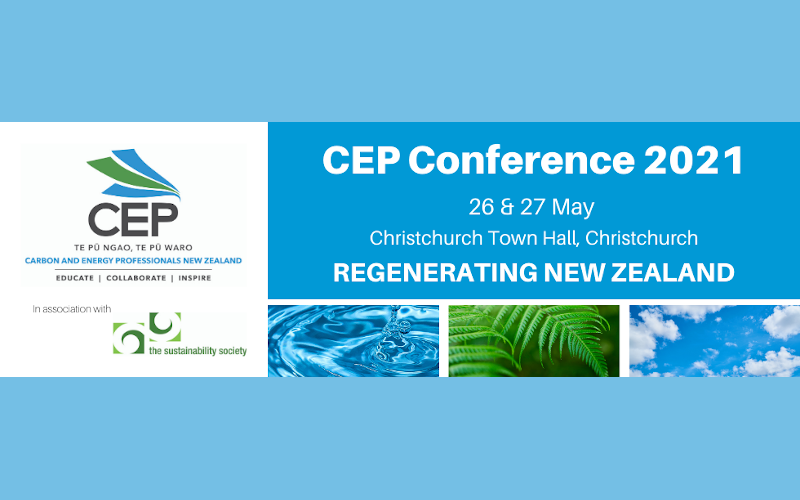 The 2021 CEP conference will be held in Christchurch at the Christchurch Town Hall on 26 & 27 May, and once again, we are partnering with The Sustainability Society.
2020 was a remarkable year. We will all have different memories and I think it's fair to say most of us will be looking for a much better 2021, with a return to movement, interactions and picking up business activity.
Getting business back on track and doing so with low carbon intent is what our 2021 conference is all about.
Our theme of Regenerating New Zealand was selected deliberately for its different nuances, so whether you're active in the areas of renewable generation, business development, energy efficiency, decarbonisation, sustainability or economic growth, our 2021 conference offers you an outstanding opportunity to build new or re-kindle previous business relationships with fellow delegates.
We invite submissions of interesting, informative and educational papers.
We look forward to seeing you there.
Mike Hopkins (CEO) and the CEP Team
Full Registration Pricing
Conference attendance on Wednesday 26 and Thursday 27 May and the Cocktail Evening on Wednesday 26 May.
CEP | TSS | YEPN Member – $875
Affiliate Member – $975
Non-Member – $1,095
Student or Retired – $445 (Current Student ID# required)
OR
Day Registration
Single day attendance only (Wednesday 26 or Thursday 27 May).
NB: Cocktail Evening tickets can be purchased for Day Registrants or Guests at time of registration.
CEP | TSS | YEPN Member – $545
Affiliate Member – $645
Non-Member – $695
Student or Retired – $245 (Current Student ID# required)
NB: All prices shown below exclude GST and are shown in New Zealand Dollars.
Downloads
Contact Us

For all conference enquiries please contact our conference organisers ForumPoint2
Paula Armstrong | Project Manager | [email protected] | +64 27 649 2081