Topical, Professional and the Best Ever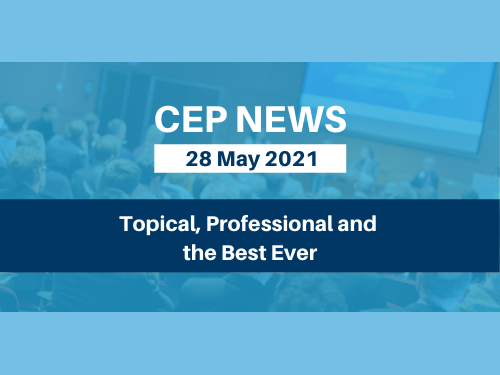 News from CEO – Mike Hopkins
Well, what an event. Record attendance, superb speakers, great food, excellent location and an outstanding MC to keep things moving. The feedback we've been getting pretty much all falls into the category of "best ever". We might slip some photos into the newsletter over the next few weeks but they are currently being "touched up" by our photographer.
The content was hugely topical. In a report published this week, the Natural History Museum published research revealing the demand for graphite, cobalt and lithium, driven by net zero ambitions, is expected to increase 500%. Even modest demand increases will lead to a significant increase in mining. For example, a 9% demand increase for aluminium by 2030 will require an additional 103 million tonnes to be mined.
Also this week, it was reported the consistent falls we've seen in the cost of solar has reversed. The cost of PV modules has decreased 90% over the last ten years but since the start of 2021 has increased 18%. The reason is a significant supply squeeze and price increase for polysilicon. Polysilicon is a critical ingredient of current PV technology and its price has gone up from US$6.19/Kg to just under US$26/Kg, with the trend expected to continue. The increase is believed to be sufficient to pose a threat to the pace of PV uptake.
Enter Prof Rajan from Buffalo University, one of our Keynotes, frantically working to make rare earth materials more recyclable and creating new materials to improve the sustainability of many of our day-to-day activities, including renewables and especially PV modules.
The topic of hydrogen still divides. Niche applications or a critical component of decarbonising economies and, in particular, longer distance transport? Yes, we had hydrogen on the agenda and, yes, opinions remain disparate but it was interesting to see this week that Bloomberg Intelligence is predicting global investment in hydrogen production will grow 25 fold by 2040.
We had a couple of controversial speakers too, but that's all part of a good conference. Discussions flowed and connections were made. It was a great success for which the contributions of our conference partner, FP2, the CEP conference sub-committee and Maz and Anne here in the office should be fully acknowledged. Thanks to all sponsors, exhibitors and delegates for a great event.
We were lucky this year to be in a position to hold our AGM alongside the conference. Our AGM took place on Thursday morning and its two highlights were presentations to long standing Board member Noel Mason and retiring (from the position of Chair, not the Board) Yvonne Gilmore. Both have been a mainstay of the Board since joining. Noel, has given nearly 20 years service to the Board and in appreciation has been awarded Life Membership. Congratulations and thanks go to both for their dedication and service.
Finally this week, a warm welcome to our most recent new member, Perry Hutchinson of Pacific Energy Ltd.
Wishing you a safe and great weekend.
Mike and the team
---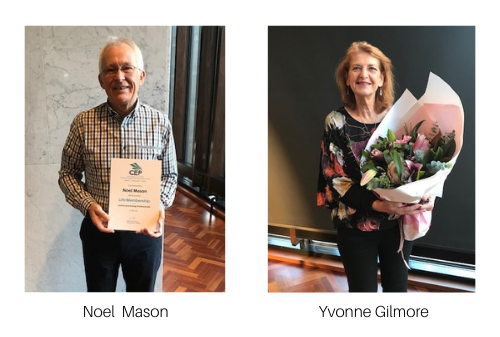 ---
Check out CEP Training courses, CEP Webinars and other Industry related events – coming up.
---
Tender Opportunities
Auckland DHB (Auckland City Hospital) 11kV Secondary Switchgear and HV/LV Transformers
Ref 24187216
The purpose of this procurement will be to purchase the following HV (11kV) equipment for the Auckland DHB (Auckland City Hospital) C,D,H & R substation upgrade project, with the equipment being free-issued to electrical contractors for installation and commissioning;
HV secondary switchgear for Subs C and D; 18 panels required which will be tendered via GETS.

HV/LV transformers for Subs C, D, H and R; 8 required which will also be tendered via GETS.
It is intended that the tender (Request for Proposal), including full technical specifications, will be issued by mid-May 2021.
Close Date: Monday, 31 May 2021 11:30 PM
---
Auckland Transport Streetlight Load Request for Proposal RFP
Ref 24297951
This Request for Proposal (RFP) is an invitation to suitably qualified suppliers to submit a proposal for Auckland Transport's regional Streetlighting Electricity Supply Contract (across all of the Auckland region). This RFP is a single-stage procurement process.
We are seeking a solution that provides AT the opportunity to appoint an electricity supplier to enable the organisation to achieve optimum value and security of supply for electricity provision and purchase. Streetlights are a mix of metered and unmetered load, supply will be to a well defined night time electrical load and we are looking for 1,2 or 3 year supply options.
Close Date: Wednesday, 2 June 2021 10:00 AM
---
Capital & Coast District Health Board (CCDHB) LED Lighting Upgrade
Ref 24295784
CCDHB is obtaining tenders for the upgrading of all CCDHB lighting to LED lighting. This upgrade is to reduce power consumption and maintenance costs of lighting in CCDHB buildings. This will also reduce the number of spares kept in stock to replace faulty lamps.
The key driver for the investment is the need to reduce power consumption, carbon tax and maintenance costs as well as to contribute to the power requirements of future hospital campus needs.
Close Date: Wednesday, 2 June 2021 1:00 PM
---
C21/04 Streetlight Maintenance 2021 to 2024
Ref 24282631
This Contract includes the day to day management and implementation of maintenance and renewal activities on the exterior lighting network across the District. The primary requirements are to maintain efficient, effective and safe lighting for all road users and to maintain lighting assets.
Close Date: Wednesday, 2 June 2021 4:00 PM
---
Food Product Manufacturing Sector Energy Use Study
Ref 24289506
This RFP relates to the purchase of services to collect and analyse data on energy use by organisations within the Food Product Manufacturing sector in New Zealand.
EECA is seeking a suitably qualified provider to engage and collect data and information to understand total annual energy use in the sector using a bottom up approach. This includes measuring annual energy use by fuel type and technology end use in NZ and gather insights on perspectives from energy end users. We require analysis on the data to better understand how the fuel is used for end use purposes, such as providing energy for use in boilers or vehicles such as trucks.
Close Date: Thursday, 3 June 2021 12:00 PM
---
New Heat Pumps and Switchboard Upgrades at Papakura High School

Ref 24289086
The Board of Trustees at Papakura High School wish to seek the services of a suitably qualified building contractor to supply and install 59 new heat pumps and carry out 5 switchboard upgrades throughout the school.
Close Date: Wednesday, 9 June 2021 5:00 PM
---
Procedure Suite Works – Notice of Information (NoI)

Ref 24299304
Notice of Information (NoI). Hutt Valley District Health Board Procedure Suite
This Notice of Information (NoI) is an advance notice of a soon to be released Request for Tender (RFT) seeking bids from interested suppliers for the development of a five room procedure suite at Lower Hutt Hospital. It is expected that a single main contractor will deliver the works covered in this procurement; however the associated works are likely to be delivered by other local contractors under subcontract to the head contractor. The works will include:
• Demolition, including asbestos management • Structural framing • Plumbing and electrical fit-out • HVAC • Finishing.
Close Date: Sunday, 13 June 2021 5:00 PM

---
Main Contractor for Block 2 ILE at Macandrew Bay School

Ref 24294268
Macandrew Bay School are looking to complete their interior learning environment upgrade to Block 1 by carrying out a full refurbishment to the interior of class 2, the library/ breakout space, and including:
• Replacement of floor coverings • New wall linings • New LED lighting • Opening the walls between teaching spaces • New roof • Asbestos removal • New wet areas to teaching spaces • Installation of a bag storage area. (To be confirmed if in the hallway or break out spaces) • New sound reducing linings to the walls • New double-glazed window joinery to existing window openings. (Teaching spaces if funds allow) • Upgrade the fire alarm to type 4 and emergency lighting in the entire block • Replacement roof to swimming pool and block 3.
Close Date: Tuesday, 15 June 2021 5:00 PM
---
Property Services Panel & Facilities Management Services
Ref 24300682
The delivery of both property and facilities services, through this RFP is closely aligned with our internal property and facilities service delivery teams. The provision of Property Services is anticipated to be undertaken by a small panel to encompass the wide range of services sought.
The provision of Facilities Task Management is expected to be delivered by a single entity with established sub contractor relationships supported by an existing supply chain of trades and service providers, or a holistic end to end in-house solution.
Close Date: Wednesday, 16 June 2021 12:00 PM
---
Mt Roskill Intermediate: Blocks 11 & 7 ILE Modernisation to Relocatable Classrooms

Ref 24348843
The following work is required:
DQLS and ILE improvements to relocatable classrooms including acoustics new wall linings, new carpet and LED lighting.

The creating of openings between classrooms to create flexible learning spaces and break out spaces.
There are 7 classrooms involved and we can only do 2 at a time, which will create a contractor that is dead flexible to fit within the school's wishes.
Close Date: Wednesday, 16 June 2021 4:00 PM
---
Rec Centre Refurb – Design Team Head Consultant

Ref 24316249
The purpose of this RFP is for the selection of a Design Team under a Head Consultant. The Head Consultant will be the single point of accountability for design and co-ordination across the project. University of Canterbury (UC) will procure the design disciplines through a single contract with a Design Team Head Consultant. UC has no preference to the design discipline of the head consultant of the design team, however, the head will need to demonstrate its ability to undertake this role and would be responsible for engaging, contracting with and managing the design team, including all disciplines necessary to complete the design.
Close Date: Friday, 18 June 2021 4:00 PM

---
Wakari Hospital Ward 9A & 9B Essential Power

Ref 24322445
Wards 9A/9B and Padget House at the Wakari Hospital site have their electricity supplied via a 500kVA transformer. Currently the standby generator system supplying the essential power to Ward 9A/9B is at end of its serviceable life and does not meet the minimum required run time of 24 hours.
Close Date: Monday, 21 June 2021 11:00 AM

---
Trades Services Panel
Ref 24312487
This Notice of Information is to advise that Waipa District Council is seeking to establish a panel of reliable, professional trades contractors to support us in maintaining the district's assets. Our Trades Services Panel will cover the following trades:
• Carpentry • Multi Trades contracting • Plumbing and drainage • Fencing • Locksmith • Signage• Electrical • Air Conditioning (HVAC, maintenance & excluding office buildings) • Glazing • Painting • Pest Control • Roofing • Cleaning (including softwash) • Nursery • Weed Control • Arboriculture • Light Civils • Mechanical engineering services.
Close Date: Friday, 25 June 2021 5:00 PM
---
Generator and Associated Controls Maintenance
Ref 24357857
Subscribe to this notice for full access
Close Date: Monday, 28 June 2021 12:00PM
---
Sourcing, installation and operation of EV charging stations for HCC and WCC

Ref 24347924
The successful Respondent will be experienced and have a track-record in successfully sourcing, installing and operating medium-speed DC EV charging stations. They must have adequate capability and capacity assigned to this project to meet the expected timeframes and deliverables.
Close Date: Monday, 28 June 2021 12:00 PM