Budget, Transport Emissions and Carbon Prices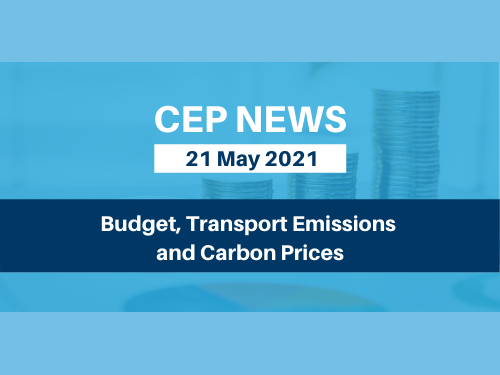 News from CEO – Mike Hopkins
Well, less than a week to go and, while we still expect a few more registrations to come in, we can comfortably say that the 2021 conference will be the biggest yet. We've already surpassed the registration count for 2019, so a great event awaits us with exceptional networking opportunities. We look forward to catching up with everyone there.
The budget this week was a bit of a disappointment for anyone expecting substantial support for climate change initiatives. The GIF received a bit of extra money and there is some money set aside to support EV uptake along with a modest amount to help reduce agricultural emissions. However, compared to other areas, addressing climate change remained a bit of a poor cousin.
In international news, the IEA has come out with some bold statements on the use of fossil fuels in electricity production, boilers and for vehicles. Branded up as its first roadmap for the global energy sector, it stated the requirement to reach net zero by 2050 would include all nations banning new ICE cars by 2035, bans on new fossil fuelled boilers from 2025, a net zero electricity sector by 2040 and no new coal, oil and gas exploration. The roadmap sets out over 400 milestones on the journey to net zero. The full report can be accessed here.
There's a long way to go. Based on current policies, global transport emissions are set to increase by 16% by 2050 according to the International Transport Forum (a sister organisation of the OECD). They predict global transport activity will more than double by 2050. With appropriate policies to encourage decarbonisation, they believe transport emissions can move the other way and reduce by 70%. For more on this, the report and a short video of its key findings can be viewed here.
The (post Brexit) UK ETS opened for the first on Wednesday this week with the spot carbon price immediately topping £50 (NZ$98). With the European ETS still at around the €50 level, some of the suggestions we've been seeing of US$100+ by 2030 aren't looking at all unrealistic.
EECA is keen to hear about public sector projects targeting the replacement of fossil-fuelled boilers. There is a $200m fund to support the programme which covers hospitals and educational facilities from small schools to large campuses. If you are working in this sector, it's well worth a conversation with EECA to accelerate the process and maybe access some of this funding for your, or your client's, projects and facilities. The funding supports the provision of expert advice and technical support as well as hardware. Contact Paul Bull at EECA for more information.
Wishing you a great weekend.
Mike and the team
---
CEP Conference – Introducing Dr Rod Carr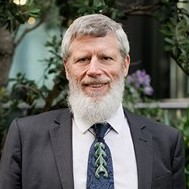 Dr Carr's current role is as Chairperson for He Pou a Rangi Climate Change Commission.
Dr Carr has extensive experience in both public and private sector governance and leadership. He served as Chair and non-executive director of the Reserve Bank of New Zealand and served as Deputy Governor and for a time Acting Governor of the Bank.
Click here for a full list of the Speakers
---
Check out CEP Training courses, CEP Webinars and other Industry related events – coming up.
---
Tender Opportunities
Re Advertised (1912) Te Puru School Main Contractor B,C,D,G: Upgrade + Breakout; B,D: Exterior Learning; Lighting & Heating upgrade
Ref 24228613
The BOT for Te Puru School are seeking to employ the Services of a Main Contractor to work as a team to deliver a project including Lifecycle upgrades to Teaching Spaces, and minor alterations to provide for Exterior Learning Spaces.
Close Date: Wednesday, 26 May 2021 5:00 PM
---
Auckland DHB (Auckland City Hospital) 11kV Secondary Switchgear and HV/LV Transformers
Ref 24187216
The purpose of this procurement will be to purchase the following HV (11kV) equipment for the Auckland DHB (Auckland City Hospital) C,D,H & R substation upgrade project, with the equipment being free-issued to electrical contractors for installation and commissioning;
HV secondary switchgear for Subs C and D; 18 panels required which will be tendered via GETS.

HV/LV transformers for Subs C, D, H and R; 8 required which will also be tendered via GETS.
It is intended that the tender (Request for Proposal), including full technical specifications, will be issued by mid-May 2021.
Close Date: Monday, 31 May 2021 11:30 PM
---
Auckland Transport Streetlight Load Request for Proposal RFP
Ref 24297951
This Request for Proposal (RFP) is an invitation to suitably qualified suppliers to submit a proposal for Auckland Transport's regional Streetlighting Electricity Supply Contract (across all of the Auckland region). This RFP is a single-stage procurement process.
We are seeking a solution that provides AT the opportunity to appoint an electricity supplier to enable the organisation to achieve optimum value and security of supply for electricity provision and purchase. Streetlights are a mix of metered and unmetered load, supply will be to a well defined night time electrical load and we are looking for 1,2 or 3 year supply options.
Close Date: Wednesday, 2 June 2021 10:00 AM
---
Capital & Coast District Health Board (CCDHB) LED Lighting Upgrade
Ref 24295784
CCDHB is obtaining tenders for the upgrading of all CCDHB lighting to LED lighting. This upgrade is to reduce power consumption and maintenance costs of lighting in CCDHB buildings. This will also reduce the number of spares kept in stock to replace faulty lamps.
The key driver for the investment is the need to reduce power consumption, carbon tax and maintenance costs as well as to contribute to the power requirements of future hospital campus needs.
Close Date: Wednesday, 2 June 2021 1:00 PM
---
C21/04 Streetlight Maintenance 2021 to 2024
Ref 24282631
This Contract includes the day to day management and implementation of maintenance and renewal activities on the exterior lighting network across the District. The primary requirements are to maintain efficient, effective and safe lighting for all road users and to maintain lighting assets.
Close Date: Wednesday, 2 June 2021 4:00 PM
---
Food Product Manufacturing Sector Energy Use Study
Ref 24289506
This RFP relates to the purchase of services to collect and analyse data on energy use by organisations within the Food Product Manufacturing sector in New Zealand.
EECA is seeking a suitably qualified provider to engage and collect data and information to understand total annual energy use in the sector using a bottom up approach. This includes measuring annual energy use by fuel type and technology end use in NZ and gather insights on perspectives from energy end users. We require analysis on the data to better understand how the fuel is used for end use purposes, such as providing energy for use in boilers or vehicles such as trucks.
Close Date: Thursday, 3 June 2021 12:00 PM
---
New Heat Pumps and Switchboard Upgrades at Papakura High School

Ref 24289086
The Board of Trustees at Papakura High School wish to seek the services of a suitably qualified building contractor to supply and install 59 new heat pumps and carry out 5 switchboard upgrades throughout the school.
Close Date: Wednesday, 9 June 2021 5:00 PM
---
Procedure Suite Works – Notice of Information (NoI)

Ref 24299304
Notice of Information (NoI). Hutt Valley District Health Board Procedure Suite
This Notice of Information (NoI) is an advance notice of a soon to be released Request for Tender (RFT) seeking bids from interested suppliers for the development of a five room procedure suite at Lower Hutt Hospital. It is expected that a single main contractor will deliver the works covered in this procurement; however the associated works are likely to be delivered by other local contractors under subcontract to the head contractor.
The works will include:
• Demolition, including asbestos management • Structural framing • Plumbing and electrical fit-out • HVAC • Finishing
Close Date: Sunday, 13 June 2021 5:00 PM

---
Main Contractor for Block 2 ILE at Macandrew Bay School

Ref 24294268
Macandrew Bay School are looking to complete their interior learning environment upgrade to Block 1 by carrying out a full refurbishment to the interior of class 2, the library/ breakout space, and including:
• Replacement of floor coverings • New wall linings • New LED lighting • Opening the walls between teaching spaces • New roof • Asbestos removal • New wet areas to teaching spaces • Installation of a bag storage area. (To be confirmed if in the hallway or break out spaces) • New sound reducing linings to the walls • New double-glazed window joinery to existing window openings. (Teaching spaces if funds allow) • Upgrade the fire alarm to type 4 and emergency lighting in the entire block • Replacement roof to swimming pool and block 3.
Close Date: Tuesday, 15 June 2021 5:00 PM
---
Property Services Panel & Facilities Management Services
Ref 24300682
The delivery of both property and facilities services, through this RFP is closely aligned with our internal property and facilities service delivery teams. The provision of Property Services is anticipated to be undertaken by a small panel to encompass the wide range of services sought.
The provision of Facilities Task Management is expected to be delivered by a single entity with established sub contractor relationships supported by an existing supply chain of trades and service providers, or a holistic end to end in-house solution.
Close Date: Wednesday, 16 June 2021 12:00 PM
---
Rec Centre Refurb – Design Team Head Consultant

Ref 24316249
The purpose of this RFP is for the selection of a Design Team under a Head Consultant. The Head Consultant will be the single point of accountability for design and co-ordination across the project. University of Canterbury (UC) will procure the design disciplines through a single contract with a Design Team Head Consultant. UC has no preference to the design discipline of the head consultant of the design team, however, the head will need to demonstrate its ability to undertake this role and would be responsible for engaging, contracting with and managing the design team, including all disciplines necessary to complete the design.
Please note that this will also include any peer review or monitoring services required to achieve Building Consent and Resource Consent. Scope of services for the various role are attached to the PEP as Appendix C. The project scope of work is to address deferred maintenance and health and safety issues to the existing Recreation Centre. Primary concerns relate to health & safety, overcrowding, poor ventilation and previously mentioned deferred maintenance. This scope of work is intended to extend the life of these facilities for 10 years.
Close Date: Friday, 18 June 2021 4:00 PM

---
Wakari Hospital Ward 9A & 9B Essential Power

Ref 24322445
Wards 9A/9B and Padget House at the Wakari Hospital site have their electricity supplied via a 500kVA transformer. Currently the standby generator system supplying the essential power to Ward 9A/9B is at end of its serviceable life and does not meet the minimum required run time of 24 hours.
Close Date: Monday, 21 June 2021 11:00 AM

---
Trades Services Panel
Ref 24312487
This Notice of Information is to advise that Waipa District Council is seeking to establish a panel of reliable, professional trades contractors to support us in maintaining the district's assets.
Our Trades Services Panel will cover the following trades:
• Carpentry • Multi Trades contracting • Plumbing and drainage • Fencing • Locksmith • Signage• Electrical • Air Conditioning (HVAC, maintenance & excluding office buildings) • Glazing • Painting • Pest Control • Roofing • Cleaning (including softwash) • Nursery • Weed Control • Arboriculture • Light Civils • Mechanical engineering services.
The panel will be used for ad-hoc work requests and when we require urgent work to be done.
Close Date: Friday, 25 June 2021 5:00 PM