Booming Forestry, Shrinking Sea Ice and Sailing Ships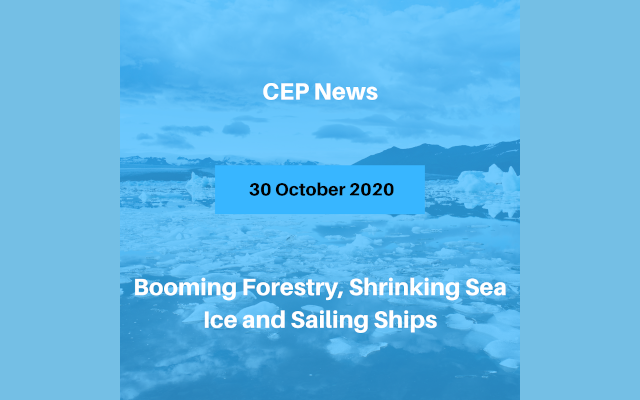 News from CEO – Mike Hopkins
Move over BP, Shell, Exxon and the rest, the next global corporate sector giant could be that for growing trees. New analysis by the UN's Principles for Responsible Investment (PRI) indicate annual corporate demand for forest-related carbon removal could reach US$800bn by 2050, leading to asset values of more than US$1.2 trillion, exceeding the current total market capitalisation of oil and gas majors. The analysis also estimates the market for carbon removal by other means, such as atmospheric capture, for alternative, commercial use, inc. bioenergy, could reach US$625bn a year.
Prospects for the forest-based carbon abatement sector received further good news this week when Japan and South Korea joined the growing number of countries to state formal carbon neutrality ambitions, in both cases 2050 is the target date.
Commitments and the actions to ensure they are met can't come a moment too soon. It was reported this week by the Danish Meteorological Institute that Arctic sea ice coverage has hit a 40-year record low and for the last few years has been tracking well below the 1981-2000 average level. The open water season is reported as being extended three months. The retarded formation of ice this year is being attributed to warmer seas.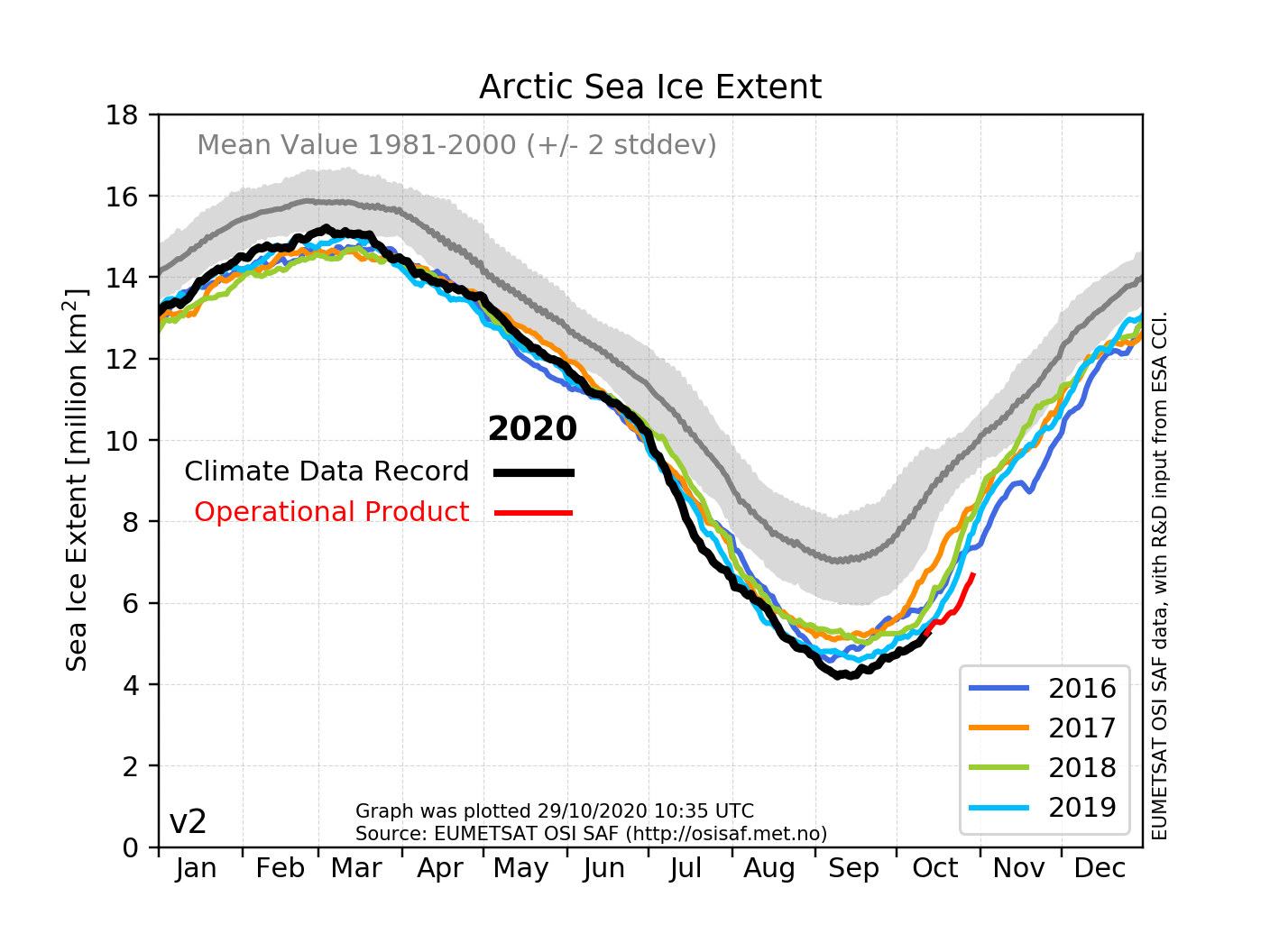 In international politics, Cleantechnica has produced a report card comparing the Climate Policy actions or intentions of recent and currently competing US Presidential candidates. With the US still being the world's largest economy and second highest emitter of CO2, the results of the pending election will impact us all in many ways, not least through prospects for global decarbonisation. The report card is quite damning for the last four years and the election result will, clearly, lead to very different climate outcomes.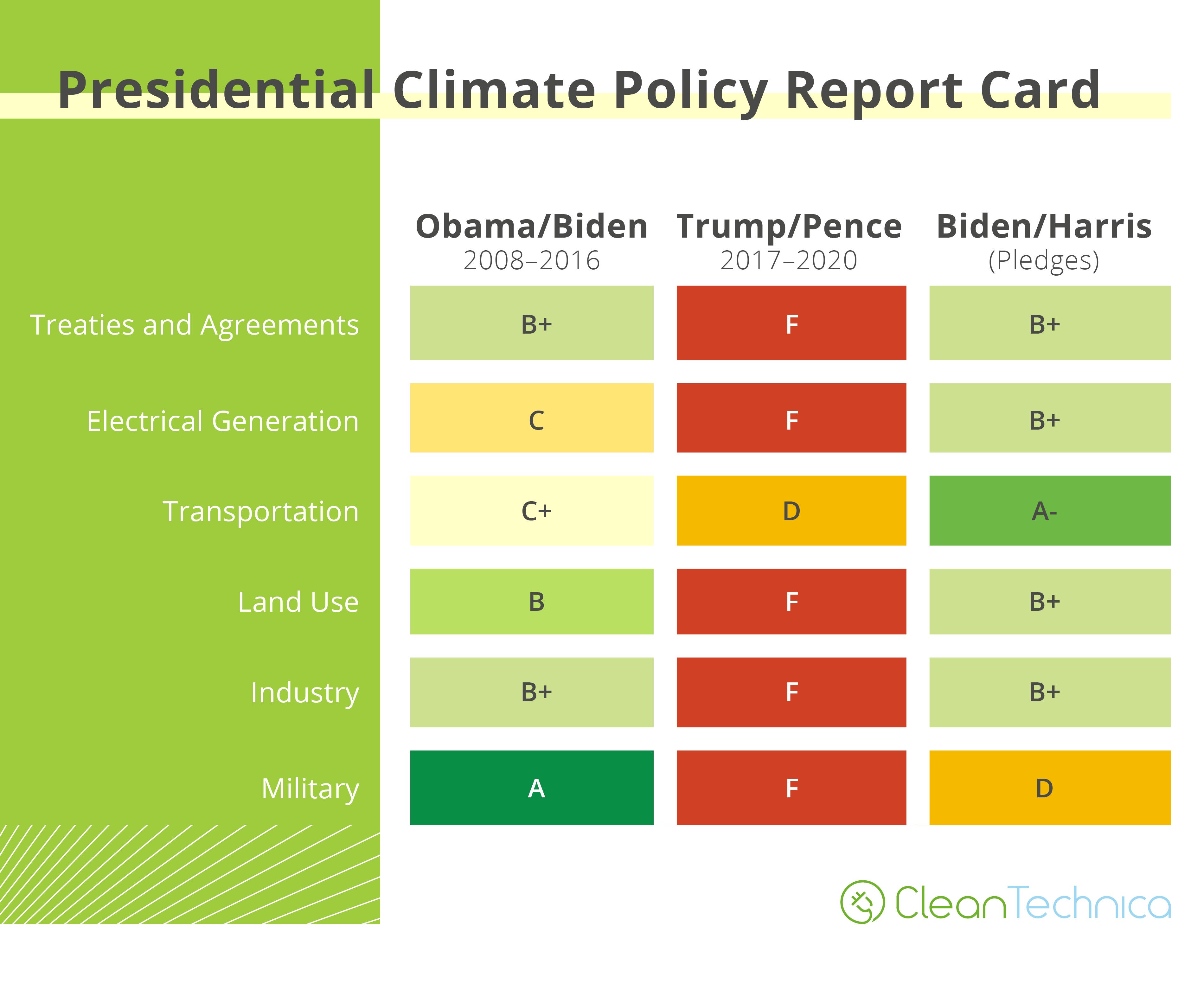 Locally, New Zealand's first electric aircraft was launched in Christchurch today (Friday). The Slovakian built two-seater Pipistrel has been brought to the Mainland by ElectricAir and is being offered for trials, training and hire (you will need a pilot's licence). Flight time is up to an hour.
Sticking with transport, this week also saw the announcement of the commissioning of the world's biggest wind powered ship. Sweden's Wallenius Marine's Oceanbird has 80 metre tall, telescopic sails and is expected to have life-cycle emissions 90% lower than a fossil fuelled vessel of equivalent size. The vessel is expected to be able to travel across the Atlantic in 12 days and is expected to be on the ocean waves by 2024.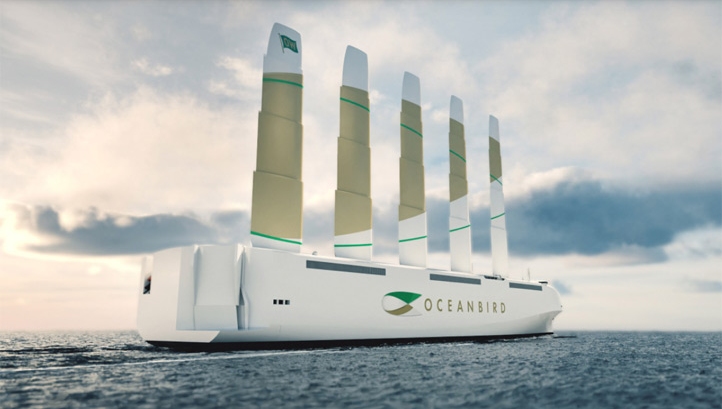 We've been contacted by a French engineering student looking for a three month internship in New Zealand. Anas is in his fourth year of an MSc in Energy Efficiency at the INSA, Rouen and is also working as an apprentice HVAC engineer with Engie. If you are interested in connecting with Anas, please let me know.
Finally this week, welcome to new student member Norman Le (Manakau Institute of Technology) and new Bronze Partner Optima Energy Management Solutions.
Have a great and safe weekend.
Mike and the team
---
Industry Events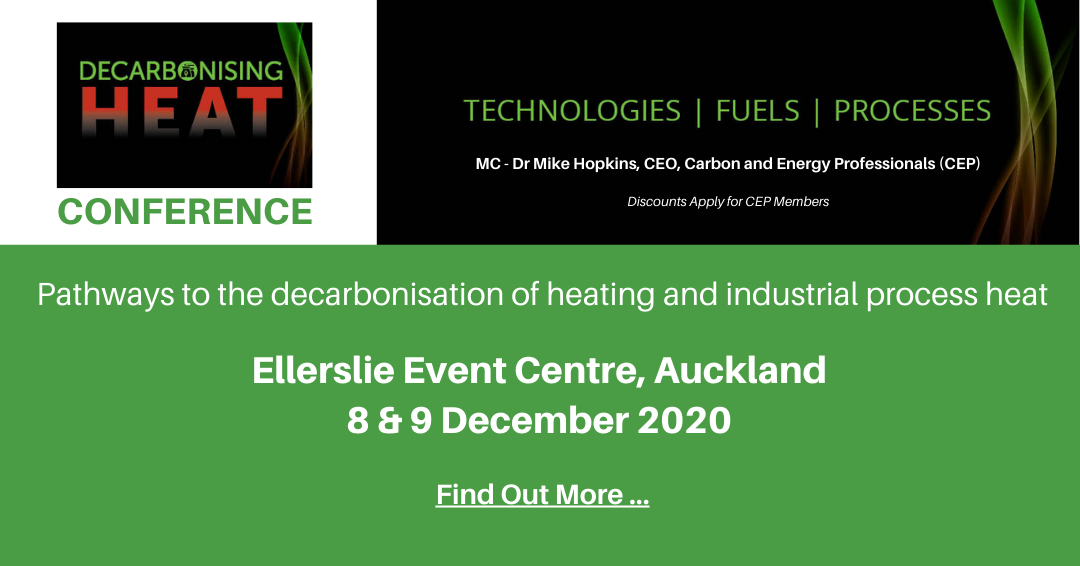 Decarbonising Heat Conference
Pathways to the decarbonisation of heating and industrial process heat.
MC: Mike Hopkins (CEO, CEP)
Dates: 8 & 9 December 2020
Location: Ellerslie Events Centre, Auckland
Discounts for CEP Members Apply –
Find out more …
---
Upcoming Events
Check out CEP Training courses, CEP Webinars and other Industry related events – coming up.
---
Canterbury Climate Change Risk Assessment
Ref 23499793
Environment Canterbury, on behalf of the Canterbury regional climate change working group, wish to contract climate change risk assessment expertise to develop an approach to a detailed climate change risk assessment, design and carry out an engagement process and produce a technical report and public-facing outreach/engagement materials on methodology and results.The purpose of this request for expression of interest ('ROI') is to invite interested parties to register their interest with Environment Canterbury (ECan) for the above tasks.

Close Date: Friday, 30 October 2020 3:00 PM

---
Greenhouse Gas Inventory Reporting for Otago

Ref 23354619
This Request for Proposal (RFP) is an invitation to selected consultants to submit a fixed price proposal for the delivery of Otago region's Greenhouse gas (GHG) inventory reporting by Otago districts.

Close Date: Friday, 30 October 2020 4:00 PM
---
Warmer Kiwi Homes Programme Impact Evaluation
Ref 23458151
EECA is seeking evaluation services to conduct an empirical study of the WKH programme (2018-2022), primarily focused on the clean heating intervention given the case for insulation is so well established. This will seek to answer two key questions: a. How much warmer and drier are WKH homes? b. What occupant behaviours or other factors are affecting the results? In addition to this empirical study we are also seeking a revised cost benefit analysis, based on the results of the empirical study and previous work. EECA is procuring these evaluation services through a two-stage process: This open ROI, and a closed RFP or RFQ. The purpose of this ROI is to invite innovative proposals for how robust answers to our key questions can be delivered. The subsequent RFP/RFQ will include a defined study methodology and budget envelope, informed by responses to this ROI.
Close Date: Tuesday, 3 November 2020 PM
---
ROI HVAC Goods and Services

Ref 23483786
We are approaching the market for a supplier with the capability, capacity and experience to deliver a national Heating, Ventilation and Air Conditioning (HVAC) service.
This procurement will include Ministry of Social Development (MSD)'s commercial sites and through a closed cluster agreement; Oranga Tamariki Ministry for Children (Oranga Tamariki)'s commercial and residential locations.

Close Date: Thursday, 5 November 2020 2:00 PM

---
Advance Notice: Pacific Island Climate Change Environmental Vulnerability

Ref 23500170
Climate Change Programme
MFAT has initiated a Climate Change Programme (CCP) as part of its commitment to support countries to respond to climate change. The CCP has a significant focus on the Pacific region and on adaptation. MFAT now seeks to procure Services to better understand Pacific current and future exposure and vulnerability to fast- and slow-onset disasters resulting from the environmental impacts of climate change.

Close Date: Tuesday, 10 November 2020 5:00 PM

---
Advance Notice – Improving Classrooms in Small or Remote Schools Programme
Ref 22500892
This notice is to inform suppliers that the Ministry will be embarking on a programme to improve the internal environments of almost 600 state schools that are small or remote. The programme is expected to take up to four years to complete. Inclusion definitions are:
• Schools that have four or less entitled* teaching spaces (about 100 students)
• Schools that have an isolation index* of 2.0 or higher on the Ministry's Isolation Index
The improvements will enhance aspects of the learning environment associated with fitness for purpose, operational efficiency and condition. The improvements are: LEDs, acoustic panels, thermal blankets and residual current devices (RCDs) for electrical safety.
Close Date :Thursday, 31 December 2020 5:00 PM