Are You on the Best Route?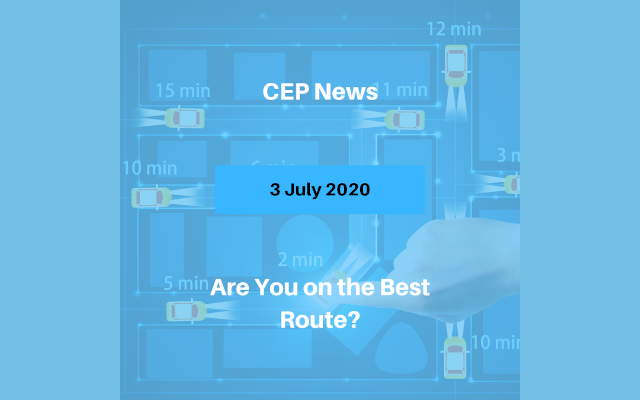 News from CEO – Mike Hopkins
Several local energy news stories hit the national media this week with retail petrol prices and the EA determination on an alleged undesirable trading situation at the end of last year receiving air and print time.
Internationally, the IEA was the latest organisation to call for sustainable energy solutions to be a fundamental part of COVD-19 recovery plans with the publication of a US$3trillion (NZ$4.6trn) recovery plan. The plan is founded on an investment programme of US$1trn per annum in the years 2021-23 with annual outcomes of a 1.1 percentage point increase in global economic growth, the creation of around 9 million jobs and a 4.5 billion tonne reduction in GHG emissions.
It seems our love affair with the SUV continues to stifle emissions improvements. The European Environment Agency reported this week that average carbon dioxide emissions from new vehicle registrations across Europe (EU plus Norway, Iceland and the UK) spiked for the third consecutive year. While Euro6 regulations have made vehicles much cleaner overall, the growing dominance of larger SUVs among new registrations outweighs the increase in EVs. The average emissions for new registrations in 2019 were 122.4g of carbon per kilometre. The current target across the EU is 95g.
Despite the fact the technology has been around for over a decade, it seems not many of us are looking for the lowest emissions routes on our sat navs. While shortest and quickest routes are common searches, the most fuel efficient route (determined after taking account of traffic conditions) option is rarely set, even when available. The Technical Research Centre of Finland has been looking into this and found that in a third of cases the recommended route was not the lowest emissions route. They claim switching to low emissions settings could save London drivers 397,000 tonnes of carbon a year and New York drivers 940,000 tonnes. With many of us now switching to Google maps for our directions, it's about time Google offered a lowest emissions route option.
We heard this week that McDonalds in the UK is to install plug-in charging stations at all its drive-throughs. Setting aside the irony of stopping to plug in at a drive-through, it adds a new dimension to "would you like juice with that?"
The last couple of weeks has been a terrifically busy period for welcoming new Partners and Members, so please join me in welcoming:
New Bronze Partners
Evonik Peroxide Ltd – Arnold Yeoman
EcoSave NZ Ltd
Siemens NZ Ltd
Stephenson & Turner NZ Ltd
New Members
Amir Tadros, Head of Engineering with Siemens NZ Ltd
Arman Sarkisian, Head of Advisory Services Australia & New Zealand with EcoSave New Zealand Ltd
Barrie Singleton, Director with Minimise New Zealand Ltd
Bob Brown, Project Manager with WSP NZ Ltd
Karl Wakelin, Building Performance Manager with Stephenson & Turner NZ Ltd
Keith Scoles, Principal Consultant with PowerITFwd
Mark Carter, Energy & Technology Consultant with Torque IP
Tony Sanderson, Principal – Mechanical Engineer with Stephenson & Turner NZ Ltd
Thomas Spencer, Principal Mechanical Engineer with WSP NZ Ltd
---
Tender Opportunities
Linton Maintenance Support Facility – Advance Notice
NB: Future opportunities are not guaranteed Tenders, but they provide insights into what government has coming up.
Ref 22889737
Subscribe to notice for full details.
---
National Heating Ventilation Air Conditioning (HVAC) System Service & Maintenance Contract

Ref 22885260
Te Wānanga o Aotearoa proposes to tender and award a contract with a single supplier of HVAC services – for the Routine and Preventative Maintenance on Heating, Ventilation & Air Conditioning (HVAC) systems within TWoA buildingsTWoA invites the Suppliers of HVAC Services to register their interest in tendering for the above contract.
Close Date: Friday, 10 July 2020 3:00 PM

---
Smart Water Metering Solution
Ref 2606818
The Dunedin City Council (DCC) are about to initiate a project to implement a smart water metering solution for non-domestic (i.e. non-residential) water users to improve the efficiency of the water network, promote efficient water usage, save meter reading costs and reduce billing complaints/queries as well as inaccuracies in the billing data.
Close Date: Friday, 10 July 2020 5:00 PM
---
Main Contractor for Design, Supply, and Installation of HVAC system at Seatoun School (the School)

Ref 22870967
The BoT of Seatoun School are seeking a contractor to design, supply, and install and heating, ventilation, and air conditioning system to classrooms and a meeting room in R Block. Work is to be carried out during December 2020 – January 2021 and is to be completed prior to school recommencing.
Close Date: Monday, 20 July 2020 5:00 PM
---
Northland DHB Facilities Maintenance Services Panel

Ref 22889886
The Northland District Health Board is seeking suppliers for delivery of its facilities maintenance services. A Panel arrangement is being formed that will identify pre-qualified suppliers for delivering primarily response maintenance services across all Northland DHB sites. Successful responding suppliers pre-qualified to the service categories will be issued a Maintenance Panel Agreement. Future work for the respective categories will be delivered through a secondary procurement process with the Panel suppliers only.
Close Date: Wednesday, 29 July 2020 4:00 PM
---
Advance Notice- Improving Classrooms in Small or Remote Schools Programme
Ref 22500892
This notice is to inform suppliers that the Ministry will be embarking on a programme to improve the internal environments of almost 600 state schools that are small or remote. The programme is expected to take up to four years to complete. Inclusion definitions are:
• Schools that have four or less entitled* teaching spaces (about 100 students)
• Schools that have an isolation index* of 2.0 or higher on the Ministry's Isolation Index
The improvements will enhance aspects of the learning environment associated with fitness for purpose, operational efficiency and condition. The improvements are: LEDs, acoustic panels, thermal blankets and residual current devices (RCDs) for electrical safety.
Close Date :Thursday, 31 December 2020 5:00 PM