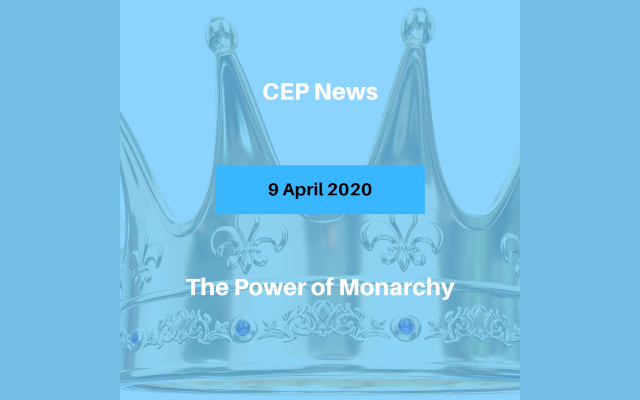 News from CEO – Mike Hopkins
Some interesting developments this week on keeping business-active during the lockdown and immediate post lockdown period.
Firstly, a reminder that we've called for webinar topics for a soon to commence pair of webinar series aimed at keeping members informed and keeping the market active during the lockdown. The EECA supported series carries a modest remuneration for successful applications. Interest has been poor so far, so good topics have an excellent chance of getting on the roster meaning this a great opportunity to keep your brand active in the market and get paid at the same time. And, if you're keen to stay front and centre with more informed audiences, the CEP series provides an excellent platform. So, get your ideas for topics to me please, as soon as possible.
Sticking with marketing, we have some tips this week on marketing sustainability. Check out the dedicated segment below for the tips.
Another idea we'd like to explore is a project to develop guidance for the industry on how to collect pertinent data remotely, sufficient to deliver robust recommendations on energy efficiency and carbon reductions to SME businesses . There is no suggestion these surveys could replace a robust energy audit but with movements restricted and a move to online services likely to be a major element of the future business landscape, we thought it worthwhile to see what our members think about what could be achieved remotely and how best to go about it. If the data collection can be made to work easily, it could open a large market segment that, to date, has been uneconomic for members to access. In the first instance, please just send your initial reactions to me and, if it looks feasible, we'll explore how best to put together some guidelines for data collection and reporting.
Also, please don't forget our training calendar remains mostly unaffected by the lockdown. The courses are continuing, albeit through digital delivery. I'd especially recommend the new Energy Auditor course that helps existing auditors broaden their scope to include industrial and transport audits enabling them to provide full service solutions to clients. It's online for ease and economy of access and a way for consulting members to increase their offering in what may be tough times ahead.
Trending internationally in energy news is that renewables continue to dominate new generation builds globally. IRENA reported this week that renewables (basically solar and wind) accounted for three quarters of new capacity in 2019. The flipside news is that the value of gas wasted through flaring in 2019 is estimated at US$19bn. The ten producer countries monitored by GlobalData is believed to waste 9.5bn cubic feet of gas, resulting in the double whammy of economic waste as well as wasteful emissions. There has to be a better way.
It seems the power of the monarchy (pun entirely intended) prevails in 2020. UK system operator, The National Grid, reported 600MW (almost the entire installed wind capacity of NZ) of pick up demand following the Queen's address earlier this week. It seems demand dropped off leading up to the address but surged immediately after when people returned to their normal routines.
---
Tender Opportunities
Genesis Energy – Billing and Core Capability Replacement Project
Ref 22461558
'Project Rubiks' is tasked with the market research of solutions that will assist us in delivering core business capabilities that will enable us to drive business growth and customer centricity. Specifically, Genesis Energy Limited (Genesis) is seeking to understand what off-the-shelf solutions are available in market in the following areas:
• Billing & Collections (mandatory)
• Product Management
• Sales Management
• Customer Management
• Meter Data Management
• Retail Market Interaction
We are looking for responses that demonstrate:
• Ability to meet some or all of our desired business capabilities
• Alignment with our technology strategy and principles
• Industry leadership and additional features that we could take advantage of in the future
• Proven capability to deliver the proposed solution
• Flexible integration and interoperability options that support integration with the rest of the Genesis technology landscape
• A genuine partnership approach to supporting us in the ongoing development of our business
The intention is to shortlist Respondents from this Registration of Interest (ROI) and to invite these shortlisted Respondents to participate in a Request for Proposal (RFP) process later this year.
Close Time & Date: 5:00pm
Thursday, 23 April 2020
---
Waitemata DHB – Programme Planner and BIM Consultant
Ref 22516689
This Request for Proposal (RFP) is an invitation to suitably qualified suppliers to submit a Proposal for the Non-Design Consultant Services – Programme Planner and BIM Consultant for the E Tu Wairua Hinengaro (Quality of Mind) Building – Concept Design to Project Completion contract opportunity.
IMPORTANT NOTE. This procurement has been rolled up into one combined RFP for two services (Programme Planner and BIM Consultant) and suppliers are able to respond to either one or both services.
Close Time & Date: 12:00pm
Thursday, 7 May 2020
---
COVID-19
We are currently at Alert Level 4, in effect, a lockdown of all non-essential services.
We are adhering to Government instruction on this and working from our residences. We encourage all members to do likewise and minimise all non-essential travel.
CEP prioritises the wellbeing of staff, members and the wider community and we shall be monitoring developments for changes to these recommendations.
---
5 Tips for Marketing Sustainability
(adapted from Denise Dahlhoff – The Conference Board)
Tailor your message. Sustainability means different things to different people. While the term is broad, individual businesses will commonly carry different focuses on what it means to them, such as climate change, recycling, life cycles, pollution, fair trade and business continuity. Recognise this diversity and talk the language of your client or customer.
Seek certification. People love reassurance about credentials and claims. In the tight business environment we can expect in the immediate future, you need to stand out from competitors.
Aim for transparency. Again, a reassurance issue. It's about being fair and being seen to be fair, such as demonstrating good working practices and staff wellbeing.
Visualise and humanise. Let people in to your work environment and see that you are practising what you preach.
Communicate the benefits of sustainability. There are numerous survey and research reports demonstrating sustainable businesses perform better. Make clients and customers aware of the benefits of more satisfied staff, better customer retention and stronger financial returns.