News, Networking Events and Opportunities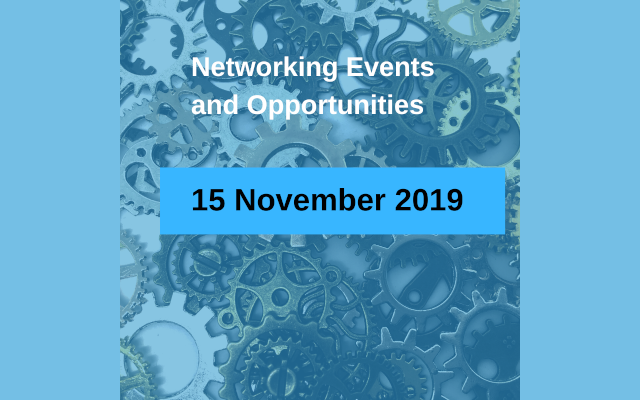 In the week that climate change is being proffered as the main reason behind unprecedented fires in Australia and floods in Venice, we also saw a significant international report emerge suggesting we're not doing enough to combat it.
The IEA published its latest World Energy Outlook this week with the conclusion we're not doing enough to make energy accessible, reliable and affordable and that we need radical change and widespread changes to be able to reach emissions goals. In presenting three scenarios for the future, it concluded if policies remained relatively unchanged ("Current Policies" scenario), energy demand would increase by around 1.3% a year up to 2040. Its "Stated Policies" scenario assumes governments will deliver on their stated intent and while this will slow the growth of emissions, energy demand growth will still not see emissions peak before 2040. Its "Sustainable Development" scenario would require a rapid transformation and is the only pathway that will realistically address climate change. Energy efficiency is, again, reiterated as the key.
Closer to home, we saw the BusinessNZ Energy Council launch its local scenario analysis at an event in Wellington. The focus of the BEC scenarios is slightly different. Apart from being NZ focused, they run to 2060 and use different societal approaches as their key building block. Its Kea and Tui scenarios reflect different attitudes towards collaboration, territorialism and innovation and will help our policymakers weigh up approaches, policies and opportunities to decarbonise.


One of the many benefits of our new website is that we have built discussion board functionality into the members area. It's still in beta version as we speak but at the start of next week we'll be kicking things off in seeking member views on a couple of public consultations currently underway. These relate to the Technical Auctioning Rules in the ETS and Climate Related Financial Disclosures. Our intent is that if sufficient interest and a consensus emerges from members on these and future consultations, we'll submit a formal submission.Many of you will now have received invitations to the next round of networking events. The South Island invitations are on hold as we haven't yet crossed ts on a venue. For now, please Save the Date as 2 December and we'll confirm date and venue just as soon as we can. The first event is in Wellington on 25 November, followed by 27 November for Auckland. We'll be joined by partner Crombie Lockwood who'll be talking about saving on insurance costs and Toitu Envirocare (formerly Enviro-mark Solutions) talking about business opportunities in the carbon space, all alongside drinks, nibbles and networking. So, there's something for everyone.
Inspire
In innovation news this week, we heard that Formula 1 has announced it will become carbon neutral by 2030. Not an obvious candidate for neutrality but in a world where we all have to act, a very welcome signal to its millions of followers. The cars, of course, have been advanced hybrids for several years but the commitment covers its entire scope of operations including logistics and events. The suggestion is that a net zero internal combustion engine is attainable through the application of energy recovery systems and the use of sustainable fuels. We shall see.
Meanwhile scientists at UCLA and Arizona State have been developing flexible solar panel stands to maximise the capture of energy from PV panels. Based on the natural expert on phototropism – the sunflower – the SUNbot is manufactured from material that bends and flexes with exposure to sunlight. The PV panel automatically changes angles as the angle of the sun changes until its stem is in the shade, maximising energy capture. The researchers claim SUNbot stemmed panels can capture 4 times as much energy as a static equivalent.
Tender Opportunities
Carbon Offsetting Solution
Ref 21835572
The purpose of this Request for Information (RFI) is to invite suitably experienced parties to provide information regarding the supply of a carbon offsetting solution for the University of Otago to offset in its carbon footprint that arises from its extensive use of air travel.
Close Time & Date: 3.00 pm Thursday, 21 Nov 2019
412-20-153-RM Procurement of LED Luminaires supply by January and July 2020
Ref 21894113
This Request for Tender (RFT) is for Auckland Transport (AT) to procure approximately 25,000 light- emitting diode (LED) luminaires more or less, with circa 12,500 delivered by 31st January 2020, and circa 12,500 delivered by 31st July 2020.
Close Time & Date: 10.00 am Wednesday, 27 Nov 2019
19/04 Streetlighting Renewal and Maintenance Contract
Ref 21777128
The Wairoa District Council (WDC) is offering the opportunity for provision of installation and maintenance services for its street and amenity lighting network.
Close Time & Date: 4.00 pm Wednesday, 27 Nov 2019
Main Contractor for Conversion of Boiler to Geothermal at Taupo Intermediate
Ref 1872736
Subscribe to notice for full details.
Close Time & Date: 5.00 pm Wednesday, 27 Nov 2019
Design & Build of a New HVAC System to 7 Buildings at Albany Junior High School
Ref 21873691
Design and Build of a New HVAC System for 7 buildings at Albany Junior High School.
Close Time & Date: 4.30 pm Friday, 29 Nov 2019
Andersons Bay School – Performance Based Wood Chip Boiler Design & Build
Ref
21871387
The contract works required are to design and build a performance based Wood Chip Boiler as described and explained in the attached specifications.
Close Time & Date: 5.00 pm Monday, 2 Dec 2019
Auckland Facilities Management Services
Ref 21905073
The University of Otago wishes to partner with an experienced service provider to provide facilities management services to the University's two Auckland sites. The University welcomes the submission of proposals to provide our two sites with repairs and maintenance and also manage the service delivery of associated facilities management services on the University's behalf.
Close Time & Date: 5.00 pm Monday, 2 Dec 2019
Supply and Installation of Heat Pumps for Social Housing
Ref 21626992
The purpose of this RFT is to invite Tenderers to submit their Tenders for the supply and installation of Heat Pumps and Mechanical Ventilation initially into approximately 416 Social Housing units in the Christchurch area. Further installation may be required of additional Social Housing Units once these initial 416 are completed.
Close Time & Date: 12.00 noon Thursday, 5 Dec 2019
The Supply and Installation of HVAC System at the Proctor Library, Kerikeri
Ref 21907541
The works consist of: Supply installation and commissioning of heat exchange units and ancillary equipment in accordance with the MEPS specification and drawings and all making good to the building fabric.
Close Time & Date: 5.00 pm Monday, 9 Dec 2019
Residential Retrofit Audit Update (EECA)
Ref 21874112
An update to our earlier notice regarding our intention to procure services to manage the independent audit of our residential retrofit programme, including Warmer Kiwi Homes insulation, Warmer Kiwi Homes heating, and Voluntary Targeted Rates (VTR). The timeframe for release of the Request for Tender (RFT) has been delayed as we investigate the potential inclusion of health & safety reviews as a part of the audit programme.
Close Time & Date: 5.00 pm Friday, 13 Dec 2019
Engineering and Related Services Panel Update
Ref 21878403
The Ministry of Foreign Affairs and Trade (MFAT) have been intending to release a tender for 'Engineering and Related Services'. MFAT encourage all suppliers interested in working with MFAT, to respond to MBIE's tender establishing an All of Government Consultancy Services Panel.
https://www.gets.govt.nz/MBIE/ExternalTenderDetails.htm?id=21180268
Close Time & Date: 5.00 pm Tuesday, 31 Dec 2019