Nature Accounting, Congestion and Weeping Willows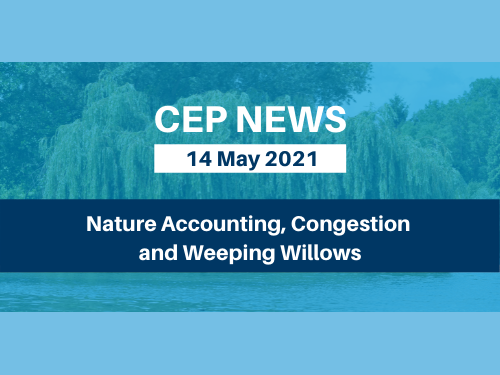 News from CEO – Mike Hopkins
Conference is now only two weeks away. The line up is exceptional but who's the most exciting speaker on the agenda? Let's run a quick poll. Please follow the link and tick the top three presenters you're looking forward to seeing. It's easy, quick and will give us ammunition for some social media activity next week, so a minute well spent – and you get instant results showing who the most anticipated speakers are. If you haven't registered yet, take the poll anyway, check out the array of speakers and topics and follow up the poll with your registration. Networking, CPD points and fascinating presentations abound.
Another reminder of the sheer enormity of decarbonising the Chinese industrial machine emerged this week with news that the country's emissions for 2019 exceeded the combined emissions of all developed countries. China's emissions for the year stood at just over 14 gigatonnes of CO2e, which accounted for 27% of the global total and was triple its 1990 level. The second largest emitter was the US, responsible for 11% of global emissions, although it did top the list for per capita emissions at 17.6 tonnes (China, 10.1 tonnes per capita, OECD average 10.5).
Rather more positive news emerged from the IEA this week which reported global renewable energy capacity rose by 45% in 2020, the fastest rate in two decades. It predicted similar growth for 2021.
A new tool has been launched by the UN to help countries assess the contribution of nature to their economies. A new standard for assessing the contribution of nature was adopted by the UN Statistical Commission earlier this year in an attempt to encourage nature sustainability into economic planning and policy decision making. The accounts track the extent, condition and services provided by natural ecosystems in monetary form. The new, AI based tool is expected to accelerate adoption of the standards. You can read more here.
Much is hoped – or hyped – around the sustainability advantages of ride hailing services such as Uber and Ola. However, new research from Singapore-MIT Alliance for Research and Technology (SMART), MIT, and Tongji University suggests otherwise. In the US, it seems the abundance of service providers has seen congestion increase (incidence 1%, duration 4.5%). More alarmingly, the use of public transport decreased 9%. At the same time, private vehicle ownership decreased only 1%. It seems the ready availability of these services discourages use of more sustainable alternatives, in particular public transport, cycling and walking. They conclude the theoretical benefits of ride hailing schemes fail to translate into real benefit.
A quick reminder that the MfE's consultation "Phasing out fossil fuels in process heat" closes on Thursday 20 May, more info here.
Traditionalists may cringe but the distinct, centuries old sound of leather on willow may soon be coming to an end. Those ever-resourceful researchers at Cambridge University have been beavering away recently to develop a bamboo cricket bat. The bamboo bat is 22% stiffer than willow and has a bigger and more effective sweet spot. There is also a global shortage of quality willow, which takes up to 15 years to mature before it can be used in bats and suffers wastage of around 30% in production. Usable bamboo species mature twice as quickly, are abundant in Asia and suffer less wastage in production. So, for price, sustainability and performance, the bamboo bat's a winner. Traditional English manufacturers are already weeping.
We don't ordinarily refer directly to the Tender listings you see below but will make an exception for the Food Product Manufacturing Sector Energy Use study. We'd be interested to hear from anyone thinking of submitting a proposal for this to see if we can help out and to avoid potentially competing with members or partners.
Finally this week, welcome to new student member Sima Rabiei of Massey University.
Wishing you a great weekend.
Mike and the team
---
CEP Conference – Introducing Nick Dempsey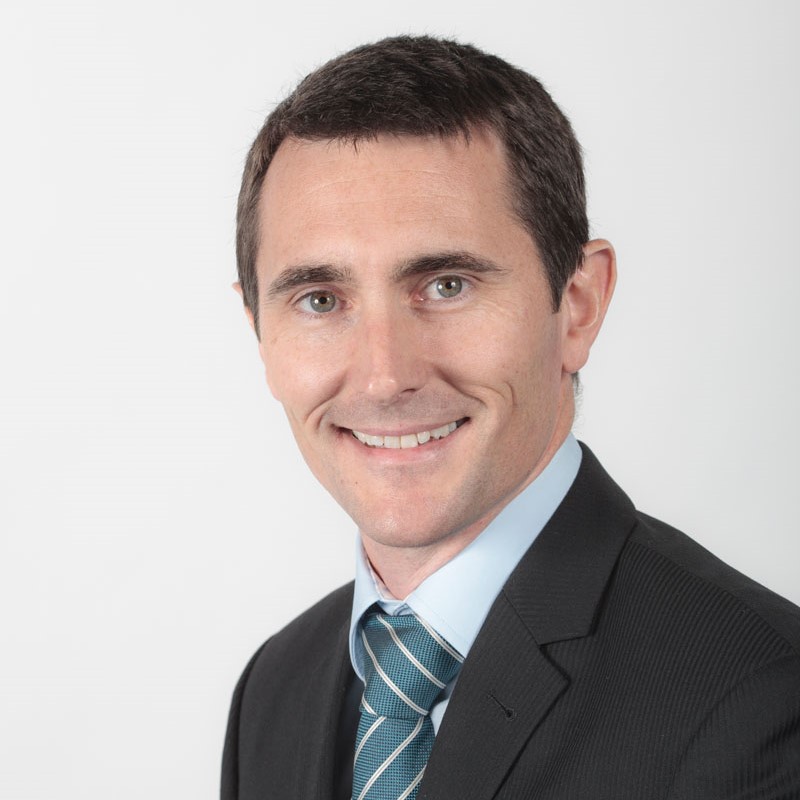 Nick Dempsey is a Technical Director at Mott MacDonald with 20 years' water industry experience gained in New Zealand, Australia, United Kingdom, and the Pacific Islands. He has worked in process design and project management roles in the water sector, including business cases, procurement, preliminary and detailed design, commissioning, and strategy. In recent years Nick has worked with water sector clients in NZ and Australia to develop capital carbon baselines and tools for evaluating GHG emissions from infrastructure.
Click here for a full list of the Speakers
---
Check out CEP Training courses, CEP Webinars and other Industry related events – coming up.
---
Tender Opportunities
Photovoltaic Solar System for Convention Centre
Ref 24244400
Wellington City Council is constructing the new Wellington Convention and Exhibition Centre. As a part of this project, we are seeking a Photovoltaic (PV) solar system to be installed on the roof. This RFT is for the installation of a commercial PV solar system sized ~200kW.
Council requires a turn-key photovoltaic solar system installed on the roof of the Wellington Convention and Exhibition Centre. This includes the design, supply and installation of solar arrays, inverters, cabling, any cable management systems, distributed generation applications and any consenting requirements.
Close Date: Friday, 21 May 2021 12:00 PM
---
Re Advertised (1912) Te Puru School Main Contractor B,C,D,G: Upgrade + Breakout; B,D: Exterior Learning; Lighting & Heating upgrade
Ref 24228613
The BOT for Te Puru School are seeking to employ the Services of a Main Contractor to work as a team to deliver a project including Lifecycle upgrades to Teaching Spaces, and minor alterations to provide for Exterior Learning Spaces.
Close Date: Wednesday, 26 May 2021 5:00 PM
---
Auckland DHB (Auckland City Hospital) 11kV Secondary Switchgear and HV/LV Transformers
Ref 24187216
The purpose of this procurement will be to purchase the following HV (11kV) equipment for the Auckland DHB (Auckland City Hospital) C,D,H & R substation upgrade project, with the equipment being free-issued to electrical contractors for installation and commissioning;
HV secondary switchgear for Subs C and D; 18 panels required which will be tendered via GETS.

HV/LV transformers for Subs C, D, H and R; 8 required which will also be tendered via GETS.
It is intended that the tender (Request for Proposal), including full technical specifications, will be issued by mid-May 2021.
Close Date: Monday, 31 May 2021 11:30 PM
---
Ecological Community Service Contract 2021-2024
Ref 24257126
This Western Bay of Plenty District Council (Western Bay) Request for Proposal is for an Ecological Community Services Contract. The intent of this contract is to provide "ecological" benefits predominately within the western part of the Western Bay of Plenty District. Funding of $51,500 (excluding GST) per annum (for 3 years) has been allocated to deliver these benefits.
We are seeking a solution that directly relates to the following objectives in the Council's Long Term Plan:
Increasing indigenous biodiversity within the Western Bay District

Connecting communities with the natural environment (e.g. environmental education programs/workshops for communities and/or schools).
Close Date: Monday, 31 May 2021 5:00 PM
---
Auckland Transport Streetlight Load Request for Proposal RFP
Ref 24297951
This Request for Proposal (RFP) is an invitation to suitably qualified suppliers to submit a proposal for Auckland Transport's regional Streetlighting Electricity Supply Contract (across all of the Auckland region). This RFP is a single-stage procurement process.
We are seeking a solution that provides AT the opportunity to appoint an electricity supplier to enable the organisation to achieve optimum value and security of supply for electricity provision and purchase. Streetlights are a mix of metered and unmetered load, supply will be to a well defined night time electrical load and we are looking for 1,2 or 3 year supply options.
Close Date: Wednesday, 2 June 2021 10:00 AM
---
Capital & Coast District Health Board (CCDHB) LED Lighting Upgrade
Ref 24295784
CCDHB is obtaining tenders for the upgrading of all CCDHB lighting to LED lighting. This upgrade is to reduce power consumption and maintenance costs of lighting in CCDHB buildings. This will also reduce the number of spares kept in stock to replace faulty lamps.
The key driver for the investment is the need to reduce power consumption, carbon tax and maintenance costs as well as to contribute to the power requirements of future hospital campus needs.
Close Date: Wednesday, 2 June 2021 1:00 PM
---
C21/04 Streetlight Maintenance 2021 to 2024
Ref 24282631
This Contract includes the day to day management and implementation of maintenance and renewal activities on the exterior lighting network across the District. The primary requirements are to maintain efficient, effective and safe lighting for all road users and to maintain lighting assets.
Close Date: Wednesday, 2 June 2021 4:00 PM
---
Food Product Manufacturing Sector Energy Use Study
Ref 24289506
This RFP relates to the purchase of services to collect and analyse data on energy use by organisations within the Food Product Manufacturing sector in New Zealand.
EECA is seeking a suitably qualified provider to engage and collect data and information to understand total annual energy use in the sector using a bottom up approach. This includes measuring annual energy use by fuel type and technology end use in NZ and gather insights on perspectives from energy end users. We require analysis on the data to better understand how the fuel is used for end use purposes, such as providing energy for use in boilers or vehicles such as trucks.
Close Date: Thursday, 3 June 2021 12:00 PM
---
New Heat Pumps and Switchboard Upgrades at Papakura High School

Ref 24289086
The Board of Trustees at Papakura High School wish to seek the services of a suitably qualified building contractor to supply and install 59 new heat pumps and carry out 5 switchboard upgrades throughout the school.
Close Date: Wednesday, 9 June 2021 5:00 PM
---
Property Services Panel & Facilities Management Services
Ref 24300682
The delivery of both property and facilities services, through this RFP is closely aligned with our internal property and facilities service delivery teams. The provision of Property Services is anticipated to be undertaken by a small panel to encompass the wide range of services sought.
The provision of Facilities Task Management is expected to be delivered by a single entity with established sub contractor relationships supported by an existing supply chain of trades and service providers, or a holistic end to end in-house solution.
Close Date: Wednesday, 16 June 2021 12:00 PM