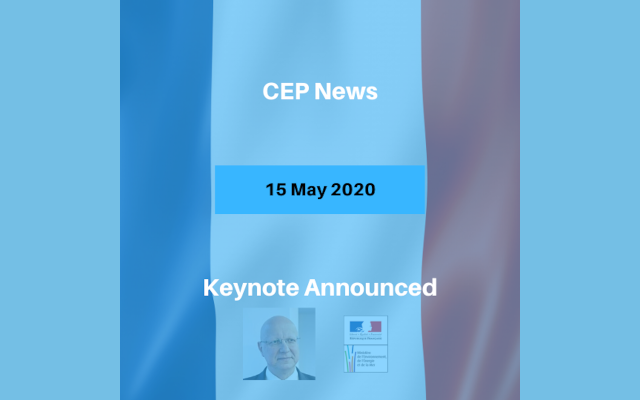 News from CEO – Mike Hopkins
It's all falling into place. Yesterday, we announced our Day 1 Keynote for the 2020 Conference. Benoit Lebot, formerly Executive Director of the IPEEC will be addressing the conference from Paris to share his insights on international cooperation in driving energy efficiency. The three conference days will carry three sub-themes, post-COVID opportunities, sustainable solutions and innovations. Day 1 will include talks on opportunities in the Pacific Islands, trans-Tasman opportunities and opportunities presented by the Green Investment Fund, among others. Day 2 will see how some of our leading organisations are addressing sustainability, including Fonterra, Watercare and Toitu Envirocare. Day 3 covers the latest in innovations in battery storage, PV, vehicle to grid opportunities and carbon capture and storage. There really is something for everyone and if you miss something on the day, each day will be recorded for you to catch up or take a second look. Thanks to EECA and Gen Less, we're able to bring you all this for only $400 (+GST) for the three days or $150 (+GST) per day. Compare that with other digital conferences currently being advertised and you'll see just what a great deal it is.
Don't forget as well, both our webinar series are still running and next week we have sessions on Compressed Air and Sustainable Heating and Hot Water.
Amid calls in Europe – a petition of more than 1 miilion and 100+ NGOs – for government recovery plans to focus on sustainable development, it was interesting to see Canada announce this week that its COVID-response business support packages would be tied to climate change commitments. A missed opportunity for NZ, perhaps?
In a sign of the times, electric vehicles were seen to lead UK new car sales in April. In a month where sales were down 97.3% overall and petrol, diesel, PHEVs and hybrids all saw sales drop by more than 95%, pure electrics saw sales drop less than 10%. The two top sellers overall were the Tesla 3 (658 units) and Jaguar i-Pace (367 units). Even the Nissan Leaf made the top 10. An anomaly, of course, but it will be interesting to see how long it takes for EVs to hit the top spot again. Europe-wide, EV sales (pure and PHEV) were up 100% in the first quarter of 2020 and ICE-only vehicle sales down 32%. So, the tide is turning.
---
Conference Focus On Keynote Speaker – Benoit Lebot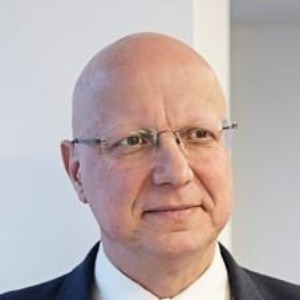 As the former Executive Director of the International Partnership for Energy Efficiency Cooperation (IPEEC), Benoit boasts an extensive career in the fields of Energy Efficiency, Climate Change Mitigation and Clean Energy Policies. He is a long-time advocate for international cooperation in energy efficiency and offers extensive insight into international efficiency initiatives. Benoit previously worked for the UNDP, the IEA, ADEME (French National Energy and Environmental Agency) and the Lawrence Berkeley National Laboratory in California.

---
7 Tips for Sustainability During a Pandemic
Strip back the jargon
Use plain, simple and poignant messages in communications and dealings.
Map out your audience and their habits
Understand who you're talking to and hit the right notes and triggers.
Make sustainability the language of the decision makers
Translate messages into cost savings and revenue gains.
Make ESG messaging clear
Get the investors on board with compelling financial arguments.
Community could rocket up the agenda
Don't overlook the S in ESG.
Become more transparent
Be honest and open.
The sustainability report isn't going away
Other things may seem more immediate but sustainability is for the longer term.
---
Tender Opportunities
Auckland DHB Mechanical Services (including HVAC)

Ref 22559480
Auckland District Health Board (ADHB) is seeking to appoint a Panel of suitably qualified and experienced Suppliers of Mechanical Services (including HVAC) for its capital works developments and business as usual (BAU) requirements.
Close Time & Date : 12:00 PM
Monday, 18 May 2020
---
Facility Management Solution
Ref 22578644
Government House is looking to source a "off the shelf" cloud based Facility Management solution that replaces it current system and processes. We are looking for a tool that will better manage assets and contractors that will help Government House to deliver its annual capital expenditure and maintenance expenditure programmes. This system should integrate with existing systems and processes to free up time in the Operations team and reduce errors, rework and achieve more effective facility management horizon.
Close Date : Tuesday, 19 May 2020 4:00 PM
---
Street Lighting Central Management System Software

Ref 22642876
Hastings District Council (HDC) are looking to purchase a street lighting Central Management System Software (CMSS), and intend to shortlist tenderers based on the response to this ROI. The software must be able to communicate with HDC's existing Telematics Outdoor Lighting Network (OLN), as well as other outdoor lighting networks.
Close Date: Wednesday, 3 June 2020 3:00 PM

---
Contractor for the Design, Supply and Installation works for the HVAC upgrade at Waiuku College
Ref 2637152
Subscribe to Notice for full access.
Close Date: Thursday, 4 June 2020 5:00 PM

---
Main Contractor for Block 1 DQLS, Electrical and Heating Upgrade
Ref 22631902
Replacement of lighting, wall and floor coverings in 7 Classrooms. 1 x heat pump in the server room. Minor electrical works relating to Distribution boards and RCD protection.
Close Date: Thursday, 4 June 2020 5:00 PM
---
Advance Notice- GWRC Electricity 2020

Ref 22664724
Greater Wellington Regional Council (GWRC) gives notice of its intention to issue, a request for proposal (RFP) from suitably qualified providers, to provide electricity, to support the delivery of GWRC and Wellington Water Limited's (WWL) services within the Wellington region. WWL uses electricity for pumping water and GWRC's use is to power office buildings, streetlights and bus shelters.
Close Date: Friday, 12 June 2020 5:00 PM

---
RFP Supply of Electrical and Data Goods

Ref 22664968
Subscribe to Notice for full access.
Close Date: Thursday, 2 July 2020 5:00 PM
---
Smart Water Metering Solution
Ref 2606818
The Dunedin City Council (DCC) are about to initiate a project to implement a smart water metering solution for non-domestic (i.e. non-residential) water users to improve the efficiency of the water network, promote efficient water usage, save meter reading costs and reduce billing complaints/queries as well as inaccuracies in the billing data.
Close Date: Friday, 10 July 2020 5:00 PM

---
Advance Notice- Improving Classrooms in Small or Remote Schools Programme
Ref 22500892
This notice is to inform suppliers that the Ministry will be embarking on a programme to improve the internal environments of almost 600 state schools that are small or remote. The programme is expected to take up to four years to complete. Inclusion definitions are:
• Schools that have four or less entitled* teaching spaces (about 100 students)
• Schools that have an isolation index* of 2.0 or higher on the Ministry's Isolation Index
The improvements will enhance aspects of the learning environment associated with fitness for purpose, operational efficiency and condition. The improvements are: LEDs, acoustic panels, thermal blankets and residual current devices (RCDs) for electrical safety.
Close Date :Thursday, 31 December 2020 5:00 PM