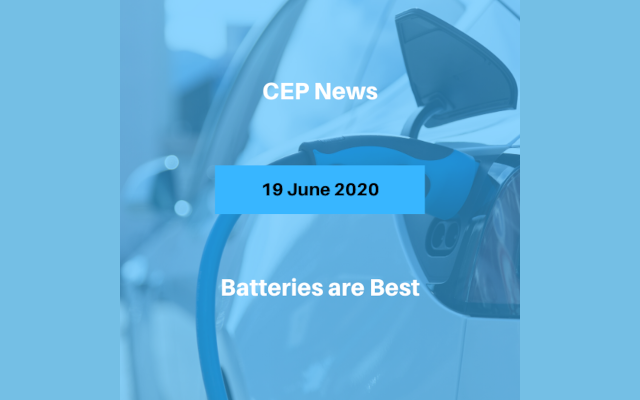 News from CEO – Mike Hopkins
We're asking a favour this week. We had a great conference last week, however, we would have loved to see more people attend to take advantage of some of those great sessions. We're holding a debrief next week and as well as our usual feedback survey for those who were there, we have another running asking those who did not attend to give us a heads up on the main reasons why. The SurveyMonkey predictor tells me it will take up only 2 minutes of your time and your input will certainly help us put together an even better conference for 2021. So, if you attended and have not yet given us your feedback, please do so

here

. If you did not register, please let us know the main reasons

here

.
The biggest national news story this week was that the ETS reforms passed their third reading in Parliament. 2021 net emissions are now capped at 71.8 million tonnes CO2e, free industrial allocations are being phased out and there will be price controls – for now – to keep the carbon price in the $20-$50 range.
We also saw that NZGIF announced its first big investment this week, with $15m going to CentrePort in Wellington to be applied across a range of initiatives.
We came across an interesting chart this week which compares the efficiencies of different technologies for light vehicle transport, starting from a 100% renewable electricity source. Of course, this is based on existing technologies and these are evolving all the time. However, at the moment, the battery solution is a clear winner.
---
CEP & Gen Less EECA Conference 2020
Thank you to our delegates, speakers, sponsors and supporters of the 2020 CEP Digital Conference!
For those who were able to attend it was our pleasure to host you and we hope you took away a wealth of information to assist you in your journey towards Next Steps to Net Zero. If you attended, you will have received an email with links to the recorded sessions. If you were not able to attend, you can still register and view the sessions.
Day 1 Session – Industry Opportunities
Session 1 focuses on industry opportunities in a post COVID environment. Benoit Lebot, Senior Advisor, Ministry of the Ecological and Inclusive Transition of France, leads our session on opportunities, discussing opportunities in international collaboration. We'll also hear about opportunities in the Pacific Islands from Deta Consulting, opportunities opened up by New Zealand Green Investment Finance (Craig Weise) and Trans Tasman opportunities that will be essential business builders as our COVID induced bubbles slowly grow. Register Here
Day 2 Session – Sustainable Solutions
Session 2 is focused on Sustainable Solutions and includes speakers from some of New Zealand's leading lights in sustainability, including Fonterra, Watercare and Toitu Envirocare. Register Here
Day 3 Session – Innovations
Session 3 rounds off the conference with a forward looking set of sessions on Innovations. The latest in solar energy, energy storage, vehicle to grid charging and carbon capture are all on the agenda. Register Here
---
Tender Opportunities
GWRC Electricity 2020
Ref 22750266
GWRC is seeking a generator retailer partner that has capacity and capability with excellent track record of energy reporting and billing capability with an appreciation of the local region.
Close Date: Friday, 19 June 2020 4:00 PM
---
Massey University Gas Supply or Alternative Heating Options
Ref 22749216
Proposals are invited from relevant parties for the supply of Natural gas to the three Massey University campuses. Offers for the supply of a low GHG emission heating solution for the Wellington campus will also be considered.
Close Date: Friday, 26 June 2020 5:00 PM
---
Matamata Intermediate – Heating Upgrade

Ref 22708034
Matamata Intermediate Board of Trustees are seeking registrations of interest from mechanical contractors only to supply & install heat pumps throughout the school. Registrations of Interest (refer attached 'ROI' Document) + questions relating to this project are to be submitted via the GETS website.
Close Date: Monday, 22 June 2020 5:00 PM
---
School Energy Efficiency Trials 2020/2021
Ref 22780886
The Ministry of Education (the Ministry) wishes to contract with one or more suppliers in the energy service sector to undertake detailed energy audits (in line with New Zealand and Australia Energy Auditing Standard AS/NZS 3598/2000 Type 2 audits) at approximately 40 – 60 state and state-integrated schools nominated by the Ministry, and provide additional advice to the Ministry about energy efficiency measures appropriate across the school portfolio.
Close Date: Wednesday, 1 July 2020 5:00 PM
---
RFP Supply of Electrical and Data Goods

Ref 22664968
Subscribe to Notice for full access.
Close Date: Thursday, 2 July 2020 5:00 PM
---
Smart Water Metering Solution
Ref 2606818
The Dunedin City Council (DCC) are about to initiate a project to implement a smart water metering solution for non-domestic (i.e. non-residential) water users to improve the efficiency of the water network, promote efficient water usage, save meter reading costs and reduce billing complaints/queries as well as inaccuracies in the billing data.
Close Date: Friday, 10 July 2020 5:00 PM

---
Advance Notice- Improving Classrooms in Small or Remote Schools Programme
Ref 22500892
This notice is to inform suppliers that the Ministry will be embarking on a programme to improve the internal environments of almost 600 state schools that are small or remote. The programme is expected to take up to four years to complete. Inclusion definitions are:
• Schools that have four or less entitled* teaching spaces (about 100 students)
• Schools that have an isolation index* of 2.0 or higher on the Ministry's Isolation Index
The improvements will enhance aspects of the learning environment associated with fitness for purpose, operational efficiency and condition. The improvements are: LEDs, acoustic panels, thermal blankets and residual current devices (RCDs) for electrical safety.
Close Date :Thursday, 31 December 2020 5:00 PM