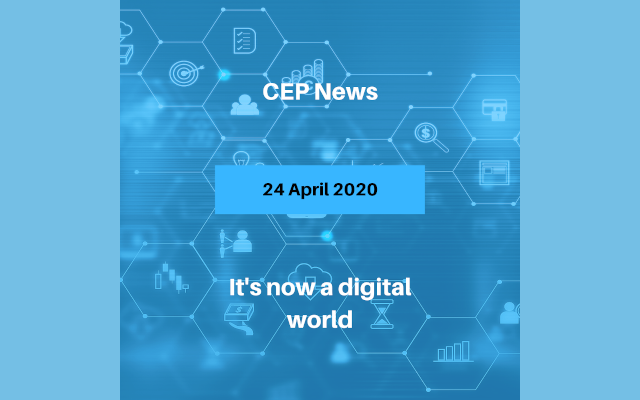 News from CEO – Mike Hopkins
As most of you will know, our training programmes are going online and we've started running two series of webinars recently, one for informed audiences and one – co-branded with EECA's Gen Less programme – for the wider market. Both have kicked off well with excellent registration and attendance numbers for the first sessions this week. Coming up next week in the Gen Less series is a session from Smart Power on Procurement, to be followed by a session on Industrial Heat Pumps from Energy NZ. More details and registration links below.
If that's not enough, we'll be issuing official notification soon of our 2020 AGM which, you guessed it, will be held online and we'll officially be announcing our 2020 Conference as well, yep, online. So please keep the mornings of 9, 10 and 11 (Conference) and the afternoon of 17 June (AGM) free.
We've also been asked to invite expressions of interest for speakers for a series of webinars being put on by YEPN (Young Energy Professionals Network). Please avoid the subject of career options – CEP has thrown its hat in the ring for that one – but if you would like to deliver a webinar to YEPN members please send those EOIs to me and I'll forward.
In a week when oil prices went negative, IRENA issued a report suggesting renewables could lead the economic recovery out of the predicted post-COVID recession. The report indicates the energy transition could boost global GDP by US$98 trillion by 2050, creating 42 million renewable and 21 million energy efficiency jobs in the process. That may be little consolation to the many thousands of clean energy jobs that have been lost in recent weeks due to cancelled or deferred projects but does provide some long-term hope for the sector.
We also read this week that the Australian Government is committing AU$70m to boost renewable hydrogen projects. The support is targeted at improving the efficiency of electrolysis processes. At least two projects will be backed with the main criterion for acceptance being a minimum 5MW (preferred 10+MW) scale. The objective is to create the ability to generate hydrogen through electrolysis at a cost below AU$2 per kilo.
Finally this week, it seems locking down the developed world isn't all good news for emissions. Netflix has attracted 16 million new subscribers in the first three months of the year, online streaming is up 85% and internet use in general is up 70%. How does that translate? Streaming platforms such as Netflix, Neon and on-demand services are estimated to emit 4,120 tonnes of CO2 emissions per minute. YouTube emits around 4.2 tonnes per minute and Google's 3.8 million searches per minute equates to the emissions from manufacturing 3,800 plastic bags. It's certainly now a digital world.
---
Tender Opportunities
Waitemata DHB – Programme Planner and BIM Consultant
Ref 22516689
This Request for Proposal (RFP) is an invitation to suitably qualified suppliers to submit a Proposal for the Non-Design Consultant Services – Programme Planner and BIM Consultant for the E Tu Wairua Hinengaro (Quality of Mind) Building – Concept Design to Project Completion contract opportunity.
IMPORTANT NOTE. This procurement has been rolled up into one combined RFP for two services (Programme Planner and BIM Consultant) and suppliers are able to respond to either one or both services.
Close Time & Date: 12:00pm
Thursday, 7 May 2020
---
Auckland DHB Mechanical Services (including HVAC)

Ref 22559480
Auckland District Health Board (ADHB) is seeking to appoint a Panel of suitably qualified and experienced Suppliers of Mechanical Services (including HVAC) for its capital works developments and business as usual (BAU) requirements.
Close Time & Date : 12:00 PM
Monday, 18 May 2020
---
COVID-19
We are currently at Alert Level 4, in effect, a lockdown of all non-essential services.
We are adhering to Government instruction on this and working from our residences. We encourage all members to do likewise and minimise all non-essential travel.
CEP prioritises the wellbeing of staff, members and the wider community and we shall be monitoring developments for changes to these recommendations.