Fellows, Webinars and Innovation in Pumped Hydro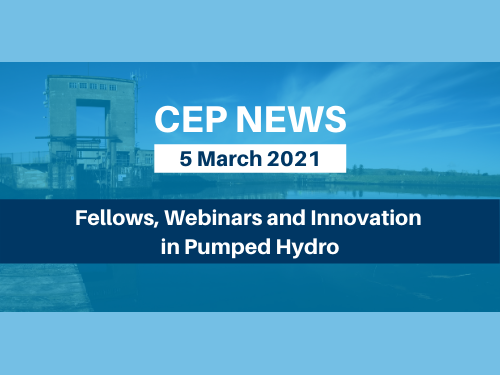 News from CEO – Mike Hopkins
Firstly, I'm delighted to announce our first webinar for 2021. On 16 March at 4.00pm join Rob Bishop, Life member and Hall of Famer of CEP, who will be providing an introduction on how to reduce emissions from commercial buildings through efficiency. Rob will be talking about the potential for decarbonising buildings without significant capital cost, i.e. through operational improvements. Register for the webinar here and please pass on the details to colleagues and clients.
Some disappointing news emerged this week on progress to Paris targets, especially for NZ. The conclusions of a report published by the UNFCCC indicate current global climate pledges will only reduce emissions by 1% this decade. Its analysis covered 48 national emissions reduction goals (EU counting as a single entity). A reduction of 25% is needed to reach the Paris 2C target and 45% to reach the 1.5C target. The report identifies several countries, including NZ, whose updated NDCs are considered not strong enough to reach these critical targets.
Meanwhile, the IEA has reported global CO2 emissions are on the rise again following the unprecedented fall of 5.8% recorded in 2020.
It was a pleasure to attend last week (just before lockdown) Engineering NZ's Fellows Dinner to witness the conferring of the status of Fellow of Engineering NZ on long standing CEP member, Robert Tromop. Congratulations Robert, from all at CEP.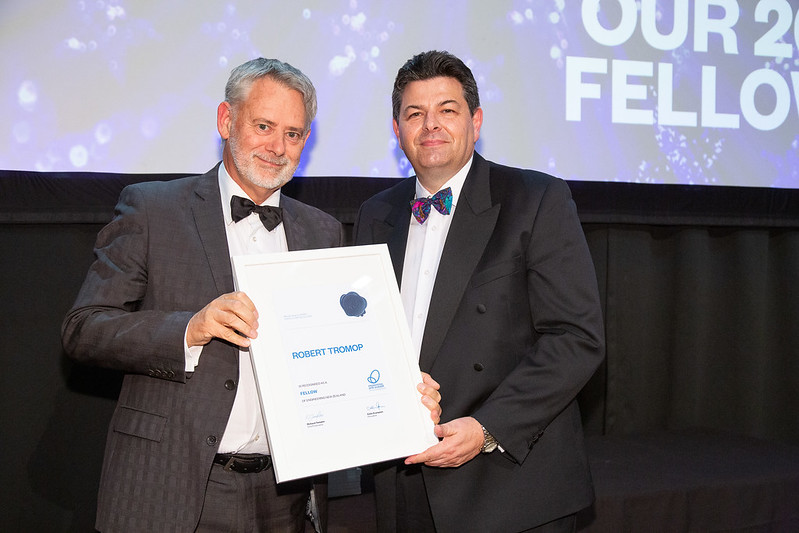 Robert Tromop (left) with EngineeringNZ CEO, Richard Templer.
What's the second biggest selling EV in the world? Probably the one you've never heard of. The Hong Guang Mini EV, made by SAIC, is the biggest selling EV in China and second only to the Tesla 3 worldwide. Not surprising when it costs just US$4,500 (NZ$6,200). The vehicle is not coming to NZ in the foreseeable future.
While our Government still talks in reverent terms about the Onslow pumped hydro storage solution, it was interesting to see a new innovation announced in the UK this week that could replace traditional, large pumped hydro schemes. The process, developed by RheEnergise uses the same concept of pumping uphill during periods of lower renewable costs and releasing downhill when needed. The difference is that the process uses a mineral-rich fluid, two and a half times as dense as water. That means the process requires a fall less than half the height of a traditional pumped hydro facility to deliver the same amount of electricity. The critical point is that facilities could be built underground, in smaller hills that could deliver storage to support distributed renewables, rather than the think big approach of Onslow.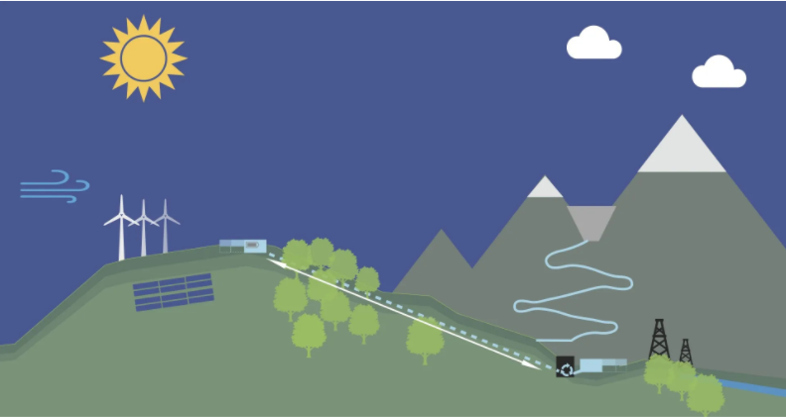 Below, you'll see that we are bringing back our Who's Who at Conference information panel, highlighting some of the exciting speaker line up, starting with Keynote Anders Wijkman.
Finally, welcome to the following new members this week:
Shivansh Naik, (Student), Massey University;
Emily Jiang, (Energy Efficiency Engineer), Capital & Coast District Health Board;
Krishnan Nair, (Electrical Engineer), Sustainable Energy Solution & International Finance Corporation
Paul Farrelly, (Principal Consultant), Lumen;
Xander Wijninckx, (Mechanical Engineer), Powell Fenwick Consultants Ltd.
Welcome all and we hope to see you all soon – perhaps at Conference.
Have a great and safe weekend.
Mike and the team
---
CEP Conference – Introducing Keynote Speaker Anders Wijkman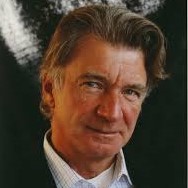 Anders will be talking about the work of Climate-KIC and the lessons NZ can learn from this initiative to encourage innovation and the emergence of new businesses developing sustainability and low-carbon solutions.
Click here for a full list of the Speakers.


---
Check out CEP Training courses, CEP Webinars and other Industry related events – coming up.
---
Tender Opportunities
Palmerston North City Council Lighting Display and Demonstration

Ref 23973893
Palmerston North City Council (PNCC) seeks proposals for the assessment, design and procurement of a fixed, semi-permanent or mobile lighting asset to integrate into a City CBD street that is planned for renewal this year
Close Date : Tuesday, 9 March 2021 4:00 PM

---
NIWA Modern Climate Data Platform
Ref 23965896
NIWA seeks partners to support the design and pilot of a new data platform, along with defining an engagement and change program to support the adoption of these modern data tools, processes, and data management functions that are required for NIWA's future goals and operational sustainability.
This partnership will be to design and implement the data platform capabilities and lead the initial stages of change by migrating our climate data processing from a legacy pipeline that currently involves several systems. The scope of this pipeline covers receiving real time raw instrument data as well as third party data in various formats (file, FTP, web services), through various data processes, through to the enduring storage for the Nationally Significant Climate Database NIWA has the privilege of administering.
Close Date: Friday, 12 March 2021 12:00 PM
---
ADVANCE NOTICE – Maintenance and Renewal of Street lighting 2021-2024
Ref 23908331
This contract advance notice is for routine and emergency maintenance and renewal of streetlighting on the Matamata-Piako District Council's roading network and urban sections of State Highways located within the 50 to 70 km/hr speed zones.
We intend to go to market in April 2021. The opportunity will be advertised on the Government Electronic Tender System.
Close Date: Friday, 12 March 2021 4:00 PM
---
CCDHB Standby Generator Replacements

Ref 24016897
CCDHB is planning to obtain tenders for the replacement of all four existing standby generators at the Wellington Regional Hospital (WRH) Total Energy Centre (TEC) with seismically qualified units as specified in the attached memorandum by Silvester Clark Consulting Engineers, the CCDHB Seismic Minimum Standards and HSNO.
This is a substantial (multi-million dollar) project that covers the supply and installation four new seismically qualified standby generators, associated equipment and controls in the TEC building. This will include a 10+10 year service agreement.
Close Date: Monday, 15 March 2021 1:00 PM

---
Environment Canterbury Decarbonisation Roadmap
Ref 24009260
Regional Councils are responsible for managing their region's natural resources – the air, soil, water and how land use affects the environment.
Environment Canterbury has around 630 full-time equivalent staff across Canterbury.
As a regional council, our specific responsibilities include:
regional planning, consenting and compliance to manage land use and water quality, soil, air, and the coastal environment
hazard management and flood protection
biodiversity and pest management
public transport services
harbour navigation and safety, and marine pollution response
regional parks
civil defence
environmental monitoring and reporting.
Environment Canterbury are seeking services to develop a decarbonisation roadmap for organisational emissions reduction. This roadmap will capture our baseline emissions and inform possible future investment opportunities and initiatives that could be implemented.
Close Date: Monday, 15 March 2021 5:00 PM
---
Nayland College Blocks B, Q: Replace worn floorcoverings, wall linings, lighting & electrical switchgear

Ref 24020614
The Board of Trustees at Nayland College is looking for suitably qualified main contractors to submit a registration of interest for the Blocks B, Q: Replace worn floorcoverings, wall linings, lighting & electrical switchgear project. Shortlisted contractors will be invited to submit a tender through a Request for Tender.
The full and detailed solution required will be specified in the Plans and Specifications included within the tender documents (RFT).
The indicative start date is the April 2021 school holidays with an indicative due date for completion to be confirmed.
The contractor must have sufficient capability and capacity to successfully deliver the contract works and must be sensitive to the requirements needed to work on an education site.
Close Date: Tuesday, 16 March 2021 5:00 PM

---
CON2021007 Frimely Park and Eastbourne Water Treatment Plants Standby Electrical Generator Supply

Ref 24038209
Request for Quotation – Frimley Park and Eastbourne Water Treatment Plants: Standby Electrical Generator Supply
This RFQ is for suitable suppliers to provide two standby electrical generators together with separate external fuel tanks with a capacity of at least 3400 litres for our new water treatment plants being constructed in Hastings.
Tender documents are available from the Government Electronic Tenders Service (GETS) www.gets.govt.nz. Any enquiries about this contract must be made via www.gets.govt.nz. Tenders close at 3pm Wednesday 24th March 2021 and must be submitted electronically via GETS.
Please allow sufficient time to upload your submission to GETS. For more information and help about submitting electronic responses please refer to the policies and information section on the GETS website https://www.gets.govt.nz/ExternalIndex.htm
Close Date: Wednesday, 24 March 2021 3:00 PM

---
FNDC Lighting Maintenance and Renewals
Ref 24015123
This contract is for the management and maintenance of the road corridor and amenity lighting network assets within the Far North districts. The contract includes but is not limited to the following activities:
Proactive activities
Maintenance, replacement and or retrofitting (luminaires, lighting columns, supports/fixings, control gear & wiring) for all street lighting and specified amenity areas
Streetlight LED Infills
Asset condition monitoring
Asset management
Traffic management necessary to safely carry out work without unnecessarily delaying traffic movements.
Minor and/or unscheduled related lighting works not otherwise covered above.
Reactive activities
Attendance and rectification of lighting outages within prescribed response time for specific areas.
Working with NTA and emergency services as required in emergency response events.
Management activities
Reporting
Accurate and complete provision of RAMM and related asset information.
Hold adequate stock levels of parts and equipment in storage for reactive maintenance.
Managing and undertaking maintenance activities within budget allocations directed by the Engineer.
Working collaboratively with stakeholders; Far North District Council (FNDC), Police, Energy supplier(s), to obtain best for community solutions to specific matters.
Close Date: Thursday, 1 April 2021 3:30 PM