Credit Ratings, Wooden Windows and Emojis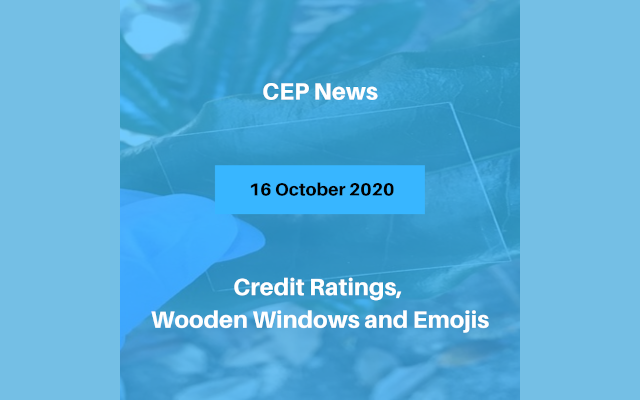 News from CEO – Mike Hopkins
First this week, I would like to introduce you all to Anne Phiri. Many of you will know Anne from her work with the Bioenergy Association. We have the need for a little extra admin support in the office and so we're borrowing Anne for a few hours a week up to the end of the year. You're likely to be hearing from Anne as we come towards peak renewal time and look at setting up some networking events. We're expecting Anne to start next week once we've got the paperwork finalised.
On renewals, please look out for your renewal notice as we're sending out a very brief review of the last 12 months with the renewal invitations. If your renewal isn't in the next few weeks, we'll send the review separately. It's been remarkably eventful for all sorts of reasons and what we have achieved in difficult circumstances is quite impressive.
Board member Frans Plugge and I held a meeting with the ACCO (Association of Climate Change Officers) this week. They work a lot with counties and states in the US and alerted us to some interesting information about credit agencies, specifically S&P and Moodys, starting to recognise the value of trained climate professionals. Having climate professionals on board is seen as a signal of good management and management quality is a key criterion for the rating. Why is a good rating important? Credit ratings impact an organisations' ability to raise debt financing and the cost of that debt and the ratings are critical to large organisations, local authorities and even national governments. The information has been forwarded to relevant Government Ministers.
The MfE and StatsNZ published its report on Our atmosphere and Climate 2020 this week. 28 of 30 sites across the country reported higher average temperatures and all 30 reported higher winter temperatures. Overall, the national average temperature has increased by 0.10 degrees Celsius per decade since 1909. That rate has been 0.31 degrees Celsius per decade in the past 30 years. It has been about 10,000 years since the average annual temperature in New Zealand was as high as it is today.
Globally, the figures are in on first half 2020 carbon dioxide emissions and they are showing a decrease of 8.8% compared with 2019. April saw the biggest drop at 9.7% with emissions creeping back up almost to 2019 levels by June. Not surprisingly, it was transport and aviation that made the big difference.
I'd like to alert you all to an opportunity we heard of this week which may be of interest to members. We have been contacted by the operator of several student accommodation buildings in Auckland looking for energy auditors to help them with reporting and improving efficiency. They are interested in talking with consultants able to help them out. More details in the Opportunities section below.
Will we soon be seeing wooden windows? No, not a throwback to the UK's glass tax in the 18th and 19th Centuries but resulting from the latest research from the Universities of Colorado and Maryland and the US Department of Agriculture. They have developed a transparent, wood alternative from balsa. The product is claimed to be more durable, resilient, flexible and lighter than conventional glass. It is also five times more thermally efficient.
Finally this week, don't be surprised to see a few climate change emojis coming your way soon. Launched by EDF recently, the development of the emojis is premised on public research they've done which suggests 40% of people think emojis help facilitate public discussion of complex issues and, quite worryingly, 20% believe emojis help them communicate more effectively than words.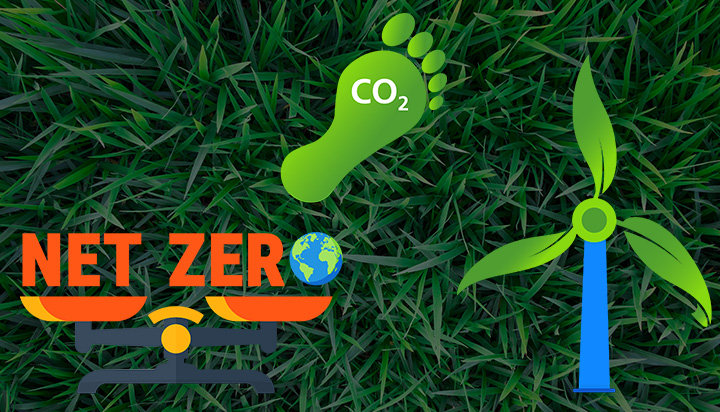 Have a great and safe weekend – and don't forget to vote.
Mike and the team
---
Industry Events
How to measure and monetise your shovel-ready training outcomes
Tuesday, 20 October 12.30-1.30pm (NZST)
The pressure is on for Shovel-Ready and other government projects: broader outcomes and construction skills and training are in the limelight. Bidders will be asked to describe their
skills development and training
practices and to consider
broader outcomes
; the secondary environmental, social, economic or cultural benefits that are generated from their project.
But exactly
how do you measure the outcomes
of your technical, environmental, quality and health & safety training? How will you measure and report the broader outcomes of the projects your people are working on?
Strategic environmental trainer Clare Feeney is running a
free 1-hour webinar on ROI
– how to measure and monetize the Return on Investment of your training. It will deliver real business value you can use right away.
Register here for free webinar
Clare Feeney's 1 day ROI workshop will be held in Auckland on 11 November.
---
Upcoming Events
Check out CEP Training courses, CEP Webinars and other Industry related events – coming up.
---
Opportunity
UniLodge Student Accommodation Technical Assessments in Auckland
Cedar Pacific is a member of GRESB and requires technical assessments to be undertaken on its Auckland sites.
Its teams have an energy task force which meets monthly to discuss ways to decrease energy usage across the buildings. The buildings require technical assessments before the end of 2020.
Contact: Susannah Walsh – Operations Manager (Based in Brisbane)
Phone: +61 (0) 451 359 494
---
Tender Opportunities
Blast Freezers for the New Zealand Blood Service
Ref 23429316
NZBS requires the supply and installation of upright blast freezing equipment. Our requirement is for an upright blast freezer unit with the ability to load human plasma units contained in either bags or semi-flexible bottles, up to 1000 mL, on roll-in trolleys that can be wheeled in/out.
Close Date: Friday, 23 October 2020 5:00 PM

---
Tertiary Education and Research Electricity Buying Group #9
Ref 23383409
The Tertiary Education and Research Electricity Buying Group #9 is seeking expressions of interest from all electricity retailers wishing to make the supply of electricity to the Group, which comprises approximately 20 Members and a combined load of 200 GWh and are spread throughout New Zealand. Members include Crown Research Institutes, Universities and subsidiaries of New Zealand Institute of Skills and Technology (NZIST).
Close Date: Friday, 23 October 2020 5:00 PM
---
Gore Multisports Complex- Ventilation System

Ref 23284237
Gore District Council (GDC) looking for suitable suppliers to submit their solutions and proposals including supplying and installation of an appropriate and sustainable ventilation system for the Gore Aquatic Centre.
Close Date: Wednesday, 28 October 2020 4:00 PM
---
Ongarue School: AMS: ILE Roof Replacement, floor Coverings & Heating
Ref 23382677
Block C Heating: – Remove Old heaters, Replace heat pump of, appropriate size for the area/ space. Outdoor unit to being galvanised cage on concrete plinth at ground level, not roof mounted.
Close Date: Thursday, 29 October 2020 5:00 PM
---
Main Contractor for Lighting Replacement (JR, MD, SR) at Sir Edmund Hillary Collegiate

Ref 23389447
The Sir Edmund Hillary Collegiate Board of Trustees are seeking a Main Contractor for the Lighting Replacement works

Close Date: Thursday, 29 October 2020 5:00 PM

---
Greenhouse Gas Inventory Reporting for Otago

Ref 23354619
This Request for Proposal (RFP) is an invitation to selected consultants to submit a fixed price proposal for the delivery of Otago region's Greenhouse gas (GHG) inventory reporting by Otago districts.

Close Date: Friday, 30 October 2020 4:00 PM
---
Warmer Kiwi Homes Programme Impact Evaluation
Ref 23458151
EECA is seeking evaluation services to conduct an empirical study of the WKH programme (2018-2022), primarily focused on the clean heating intervention given the case for insulation is so well established. This will seek to answer two key questions:a. How much warmer and drier are WKH homes?b. What occupant behaviours or other factors are affecting the results?In addition to this empirical study we are also seeking a revised cost benefit analysis, based on the results of the empirical study and previous work.EECA is procuring these evaluation services through a two-stage process: This open ROI, and a closed RFP or RFQ. The purpose of this ROI is to invite innovative proposals for how robust answers to our key questions can be delivered. The subsequent RFP/RFQ will include a defined study methodology and budget envelope, informed by responses to this ROI.
Close Date: Tuesday, 3 November 2020
---
Advance Notice – Improving Classrooms in Small or Remote Schools Programme
Ref 22500892
This notice is to inform suppliers that the Ministry will be embarking on a programme to improve the internal environments of almost 600 state schools that are small or remote. The programme is expected to take up to four years to complete. Inclusion definitions are:
• Schools that have four or less entitled* teaching spaces (about 100 students)
• Schools that have an isolation index* of 2.0 or higher on the Ministry's Isolation Index
The improvements will enhance aspects of the learning environment associated with fitness for purpose, operational efficiency and condition. The improvements are: LEDs, acoustic panels, thermal blankets and residual current devices (RCDs) for electrical safety.
Close Date :Thursday, 31 December 2020 5:00 PM