COVID-19 and our activities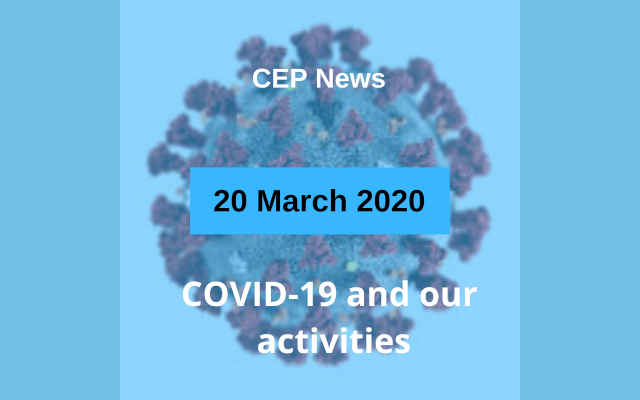 News from CEO – Mike Hopkins
I think it's quite fair to refer to the week gone by as unprecedented. I'm sure you're all on top of the latest

news

regarding COVID-19 and so I won't repeat that here. The virus did claim this week's Downstream event among its victims and many other events have been cancelled or postponed. This begs the question, what's happening with the

CEP

2020 Conference? Well, we're in the fortunate position that we're still a few weeks away from some critical deadlines which has allowed us to explore options and defer announcements. I, and the conference committee, have been monitoring developments daily and discussing these options. Our conference committee is meeting again next Tuesday, followed by a full Board meeting on Wednesday. That will bring us much closer to announcements on the 2020 conference. The wellbeing of our staff, members and the wider community will be paramount in those discussions. But make sure you keep the diary blocked out.
We're doing our best to keep people safe while still trying to conduct BAU. Our Carbon Auditor training room this week was set up as individual tables, spaced at least 2 metres apart with plenty of sanitiser on hand (literally) to keep hygiene standards high. Our health and safety briefings have been amended to include Ministry of Health guidance as well. We're also looking at other ways of reducing risk in delivering training too, so watch out for a few changes as we adapt to the new normal.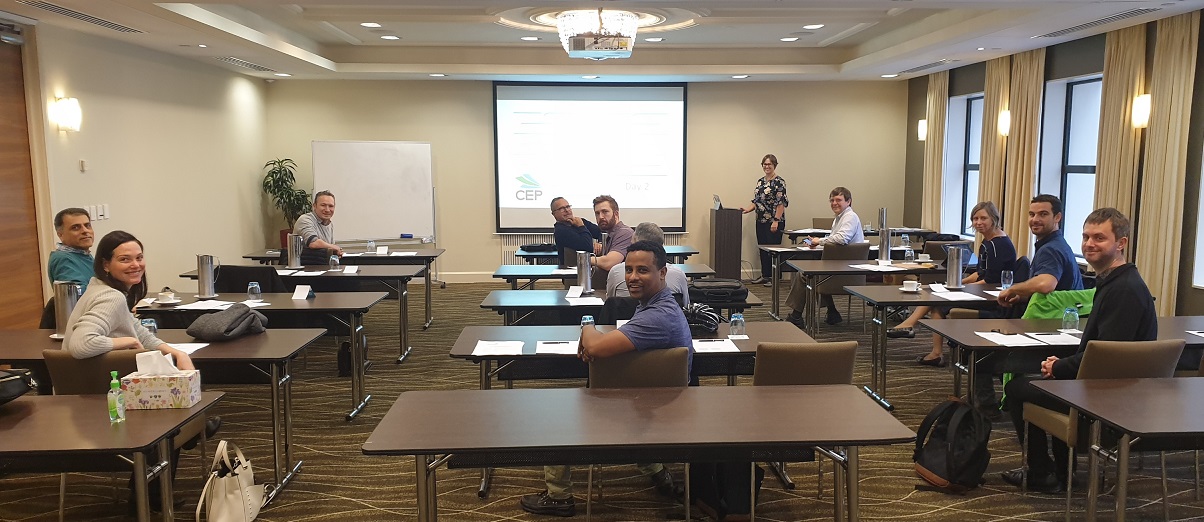 Another result of the COVID-19 outbreak is that demand for new solar installations may fall for the first time in 30 years, according to Bloomberg New Energy Finance. This is a flow on effect of supply chain problems out of China and concerns over an economic downturn. While production is restarting in some areas, there remain limits on component movements across the supply chain and BNEF is hinting at a 16% fall. Downward demand is also mooted for EV batteries for the same reason, although this is predicted to be of lower magnitude, perhaps around the 4% level.
Some good

news

emerging this week was that global CO
2
emissions from the power sector fell by 2% in 2019. This is the largest fall since 1990 and mainly arose from a 3% fall in coal fired generation. Coal still accounts for around 30% of global generation and so there's still much to be done but at least things are heading in the right direction. 
Also this week, we came across yet more research confirming sustainable buildings enjoy higher rents and lower vacancy rates and, therefore, higher valuations. The report, from JLL, assessed buildings in central London. You can download it

here

.
---
Tender Opportunities
Genesis Energy – Billing and Core Capability Replacement Project
Ref 22461558
'Project Rubiks' is tasked with the market research of solutions that will assist us in delivering core business capabilities that will enable us to drive business growth and customer centricity.Specifically, Genesis Energy Limited (Genesis) is seeking to understand what off-the-shelf solutions are available in market in the following areas:
• Billing & Collections (mandatory)
• Product Management
• Sales Management
• Customer Management
• Meter Data Management
• Retail Market Interaction
We are looking for responses that demonstrate:
• Ability to meet some or all of our desired business capabilities
• Alignment with our technology strategy and principles
• Industry leadership and additional features that we could take advantage of in the future
• Proven capability to deliver the proposed solution
• Flexible integration and interoperability options that support integration with the rest of the Genesis technology landscape
• A genuine partnership approach to supporting us in the ongoing development of our business
The intention is to shortlist Respondents from this Registration of Interest (ROI) and to invite these shortlisted Respondents to participate in a Request for Proposal (RFP) process later this year.
Close Time & Date: 5:00pm
Wednesday, 15 Apr 2020