Conference Registration Open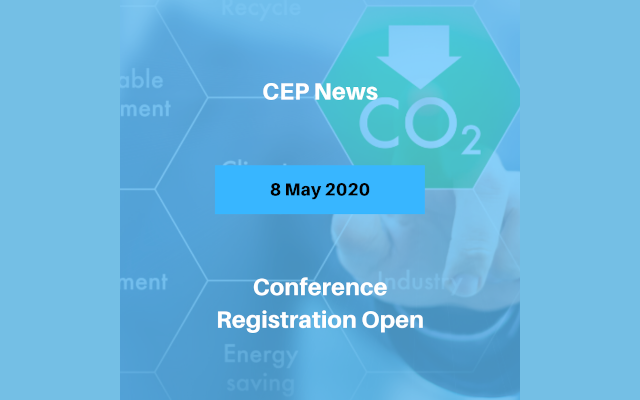 News from CEO – Mike Hopkins
Yes, registrations are now open for the 2020 digital conference. We've been working hard to get the systems up and running and finally we've made it. Having a digital conference provides massive opportunities. It also comes with a few limitations. One of these is how we deal with delegates who prefer not to pay by credit card. We solved the problem but you will need to register at least a week in advance to pay by direct transfer or to enjoy member discounts.
The prices? The full conference (3 sessions) will cost $400 (+GST) or you can access individual sessions for $150 (+GST) per session. Member discounts will be 10% and there are concessionary rates for students and the retired but please remember, discounts only apply if you register at least 7 days in advance. We'll be announcing session themes and speakers next week. Information and registration here.
Next on the agenda, a few reminders. The first, a reminder that we've called for Board nominations by 17.00 on Wednesday next week (13th). Nominees must be fully paid up members of CEP as must the person nominating and seconding. For simplicity, please use the form that was issued earlier in the week. We ask all nominees also submit a headshot photo and short statement (max 100 words) providing relevant information on themselves, why they are standing and what they bring. If an election is required, these details will be circulated to members beforehand to assist in the election process. Similarly for Resolutions or Motions for the AGM. Please forward these with proposer and seconder details to us by 17.00 on 13 May 2020.
Next reminder. We are now well into our webinar series. Please check the panel below to see what's coming up and for registration links. Remember, these webinars are free, so please pass on the links to colleagues and clients and share our social media posts.
Keen to build a post pandemic carbon strategy? Check out the 5 key steps in the panel below.
A thank you shout out to Kimbal McHugo from the Ministry of Education. Kimbal has given us the heads up on a raft of upcoming schools projects. The details are below in the Tender Opportunities section. The sheer scale of the programme means there may be a few things in there of interest to members.
Not much room for international news this week but we'll squeeze a couple in. Following on from last week's story about the Petersberg Climate Dialogue, a study this week published by academics at Oxford University concluded that stimulus projects that target emissions improvements deliver higher short and long term returns than conventional stimulus spending. The study compared green stimulus projects against others following the 2008 GFC.
Meanwhile, in NZ we've heard a lot in the news recently about available support for shovel ready projects. Well, it strikes us there could well be ideas or projects around New Zealand that would both help us towards 2050 goals and that would provide short term economic stimulus. Even if these don't satisfy the published criteria, we'd be interested in hearing about them just in case we get the opportunity to give them a nudge along.
Among the vast array of news stories emerging about how coronavirus has reduced emissions, Auntie Beeb (the BBC, for younger readers) has come up with a nutshell illustration of its impact, an interesting summary, available here.
Finally this week, a warm welcome to new members and partners. Wanjin (Kelly) Li of Otago University has recently joined as a member and Apricus as a Bronze Partner. We look forward to catching up with Kelly and Marcus as soon as we can.
---
5 Steps to building a resilient, post pandemic carbon strategy (Centrica, UK)
Gaining boardroom support
Make the carbon and energy agenda a business critical issue.
Dispelling the finance myth
Get a robust business case in place and don't be afraid to use creative finance solutions – there are alternatives to finding all the cash up front.
Departmentalising action
Devolve targets and responsibilities to business units or departments to make targets more salient and directly relevant.
Innovating the energy supply
Consider distributed generation and storage.
Getting Scope 3 under control
Engage with suppliers and employees to collect data and encourage action.
---
Tender Opportunities
Auckland DHB Mechanical Services (including HVAC)

Ref 22559480
Auckland District Health Board (ADHB) is seeking to appoint a Panel of suitably qualified and experienced Suppliers of Mechanical Services (including HVAC) for its capital works developments and business as usual (BAU) requirements.
Close Time & Date : 12:00 PM
Monday, 18 May 2020
---
Facility Management Solution
Ref 22578644
Government House is looking to source a "off the shelf" cloud based Facility Management solution that replaces it current system and processes. We are looking for a tool that will better manage assets and contractors that will help Government House to deliver its annual capital expenditure and maintenance expenditure programmes. This system should integrate with existing systems and processes to free up time in the Operations team and reduce errors, rework and achieve more effective facility management horizon.
Close Date : Tuesday, 19 May 2020 4:00 PM
---
Smart Water Metering Solution
Ref 2606818
The Dunedin City Council (DCC) are about to initiate a project to implement a smart water metering solution for non-domestic (i.e. non-residential) water users to improve the efficiency of the water network, promote efficient water usage, save meter reading costs and reduce billing complaints/queries as well as inaccuracies in the billing data.
Close Date: Friday, 10 July 2020 5:00 PM

---
Advance Notice- Improving Classrooms in Small or Remote Schools Programme
Ref 22500892
This notice is to inform suppliers that the Ministry will be embarking on a programme to improve the internal environments of almost 600 state schools that are small or remote. The programme is expected to take up to four years to complete. Inclusion definitions are:
• Schools that have four or less entitled* teaching spaces (about 100 students)
• Schools that have an isolation index* of 2.0 or higher on the Ministry's Isolation Index
The improvements will enhance aspects of the learning environment associated with fitness for purpose, operational efficiency and condition. The improvements are: LEDs, acoustic panels, thermal blankets and residual current devices (RCDs) for electrical safety.
Close Date :Thursday, 31 December 2020 5:00 PM