Conference Networking Events Announced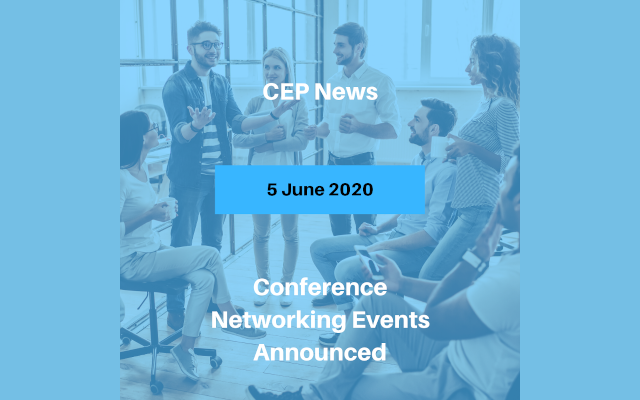 News from CEO – Mike Hopkins
We're in final countdown to conference now, everything kicks off at 9.30 on Tuesday. You can register at any time up to and during conference but if you leave it late, it will cost a bit more. After mid-day Monday you can only register for individual sessions at $150 (+GST) each. If you register before noon on Monday, you can register for all 3 days for $400 (+GST).
With the easing of gathering restrictions last week, we've added some networking events to the schedule. We'll be holding local networking events in Auckland, Wellington and Christchurch on the final day of conference. These will be open and free of charge to conference delegates and speakers; yet another reason to register if you haven't already done so.
As a warm-up for conference, don't forget we have another in our lockdown webinar series on Monday when we welcome Tony Arnott of Deta Consulting talking about

decarbonising industrial processes

. This will be the last of our lockdown series which have been a huge success with the 11 so far attracting 829 attendees. We'll be easing back on frequency as we move out of lockdown but are very keen to keep the programme running and would love to hear from you if you have strong educational and informative content to share.
Assuming you are reading this on day of issue, today is, of course, World Environment Day. The 2020 host is Columbia and theme is biodiversity. There has been little in the NZ media about WED, so let's each of us remind someone today that it's WED and how lucky we are to be living in such a unique country with all our endemic flora and fauna.
It's encouraging to see renewables now playing such an important role on the world energy stage with several interesting milestones announced this week. The Global Wind Energy Council has just announced a record year for installations in 2019, with just short of 23,000 turbines installed for 63GW of capacity. In the US, renewable energy consumption outstripped coal in 2019, for the first time in 130 years. Meanwhile, across Europe renewable generation records are tumbling. May saw the UK's first full calendar month without coal generation, France reached a record high of 31% renewables generation and Germany sat at 58%. On 24th May, the continent experienced a renewables generation level of 55%, a new record.
High renewables generation can have consumer benefits as well. We've recently seen short term, negative oil prices and while retail prices are down from peak levels, they remain at levels that would have shocked us only a few years ago. In the UK, however, over their recent public holiday, not only was charging up your EV free, but drivers were paid to take power off the grid. That storage capacity is something we are bound to hear more about in the future and provides a perfect segue to our conference session on vehicle to grid technologies (see below).
---
Conference Focus On – Mette Hoe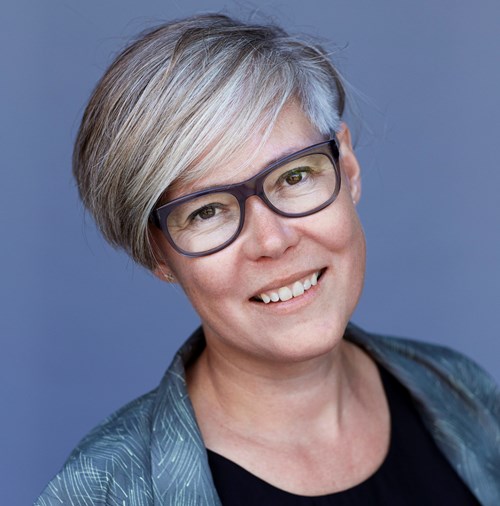 Mette has worked extensively in the EV sector in Denmark and was involved in the development of the strategy for EVs in Copenhagen, recognised as one of the EV capitals of the world.
Mette will be discussing the latest opportunities and technologies in Vehicle to Grid storage and transfer.
---
Tender Opportunities
Main Contractor for Supply and Install of Heating/Cooling Systems in 3 Blocks at Bream Bay College

Ref 22671722
Bream Bay College are seeking the supply and install of systems for heating/cooling in:
– 18 classrooms in Blocks B, C and J
– the library
– the auditorium (proposed solution required)
– ventilation and heating/cooling system for the hard materials classroom in Block J, which includes dust filtering and heating/cooling (proposed solution required)
These works will take place during the July School Holidays and in phases to fit within the operations of the school and during term time after that.
Close Date: Friday, 12 June 2020 5:00 PM
---
GWRC Electricity 2020
Ref 22750266
GWRC is seeking a generator retailer partner that has capacity and capability with excellent track record of energy reporting and billing capability with an appreciation of the local region.
Close Date: Friday, 19 June 2020 4:00 PM
---
Massey University Gas Supply or Alternative Heating Options
Ref 22749216
Proposals are invited from relevant parties for the supply of Natural gas to the three Massey University campuses. Offers for the supply of a low GHG emission heating solution for the Wellington campus will also be considered.
Close Date: Friday, 26 June 2020 5:00 PM
---
Matamata Intermediate – Heating Upgrade

Ref 22708034
Matamata Intermediate Board of Trustees are seeking registrations of interest from mechanical contractors only to supply & install heat pumps throughout the school. Registrations of Interest (refer attached 'ROI' Document) + questions relating to this project are to be submitted via the GETS website.
Close Date: Monday, 22 June 2020 5:00 PM

---
RFP Supply of Electrical and Data Goods

Ref 22664968
Subscribe to Notice for full access.
Close Date: Thursday, 2 July 2020 5:00 PM
---
Smart Water Metering Solution
Ref 2606818
The Dunedin City Council (DCC) are about to initiate a project to implement a smart water metering solution for non-domestic (i.e. non-residential) water users to improve the efficiency of the water network, promote efficient water usage, save meter reading costs and reduce billing complaints/queries as well as inaccuracies in the billing data.
Close Date: Friday, 10 July 2020 5:00 PM

---
Advance Notice- Improving Classrooms in Small or Remote Schools Programme
Ref 22500892
This notice is to inform suppliers that the Ministry will be embarking on a programme to improve the internal environments of almost 600 state schools that are small or remote. The programme is expected to take up to four years to complete. Inclusion definitions are:
• Schools that have four or less entitled* teaching spaces (about 100 students)
• Schools that have an isolation index* of 2.0 or higher on the Ministry's Isolation Index
The improvements will enhance aspects of the learning environment associated with fitness for purpose, operational efficiency and condition. The improvements are: LEDs, acoustic panels, thermal blankets and residual current devices (RCDs) for electrical safety.
Close Date :Thursday, 31 December 2020 5:00 PM