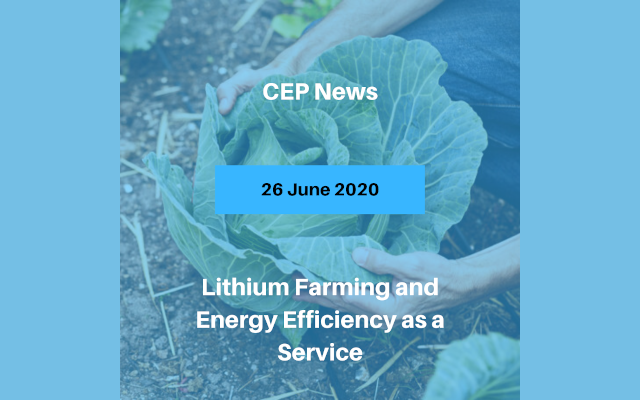 News from CEO – Mike Hopkins
It's been a full-on week with conference days on Tuesday, Wednesday and Thursday and what a great conference it was. There were some notable firsts around our 2020 conference. It was the first time we extended over three days, the first time we had two Government Ministers address conference live and, of course, the first time we delivered digitally. Because of the drop in Alert Level, we also hastily put together localised networking events in Auckland, Wellington and Christchurch. The early anecdotal feedback from those is that everyone benefited from the conference and the programme has been universally lauded as excellent.
Bringing together 18 public facing speakers in different locations with different connection qualities and another 5 behind the scenes coordinators inevitably saw a few small glitches over the days but these were well managed by the tech team and our MC, Rod.
Based solely on the number of questions, the sessions on carbon capture and storage, regenerative agriculture and decarbonising Fonterra and Watercare stood out. The biggest take-out for me, though, was that we went ahead and got it done. When many organisations threw their hands up and hit the cancel button on their cornerstone events, we searched and found an alternative and made it work. We couldn't have done it without the support of EECA, who stepped in and helped cover a lot of the costs, and our conference organiser ForumPoint2, who worked tirelessly to bring things together. So, a special thanks to them and to all of you who attended. Of course, attendees can view the recordings again as many times as you wish without extra charge and don't forget anyone who didn't attend can still register and view the recordings.
Many of you will have seen the tender call this week for energy audits of schools. Links for detail are in the Opportunities section below but the sheer scale of the programme warrants an alert here to make sure members are aware of the opportunity.
TPM announcements aside, CEP was behind a lot of the local energy industry news this week, with Energy News reporting on numerous conference sessions including those on Vehicle-to-Grid, Fonterra's decarbonising journey and the latest news from the NZGIF and NNEDC as well as ETS updates from Minister Shaw.
Internationally, it's been a big week for hydrogen and aviation. Germany announced a €9bn (NZ$16bn) plan to support hydrogen technologies and set up a National Hydrogen Council, meanwhile France announced a €1.5bn (NZ$2.6bn) investment in the development of a carbon-neutral plane with a target of delivery of 2035. Marrying the two, Norsk e-Fuel announced plans for a new plant to generate hydrogen based aviation fuel from renewable electricity, CO2 and water.
The development of new technologies to combat climate change can't come a moment too soon as we have just experienced the highest CO2 readings and warmest May ever recorded. The average global temperature for the month was 0.63C above the 1981 to 2010 average.
---
CEP & Gen Less EECA Conference 2020
Thank you to our delegates, speakers, sponsors and supporters of the 2020 CEP Digital Conference!
For those who were able to attend it was our pleasure to host you and we hope you took away a wealth of information to assist you in your journey towards Next Steps to Net Zero. Speaker presentations will be available in the coming weeks, we will advise once available.
If you were not able to attend, soon you will have the opportunity to access the conference recordings, we will let you know when this is available.
Thank you for your support!
---
Tender Opportunities
GWRC Electricity 2020
Ref 22750266
GWRC is seeking a generator retailer partner that has capacity and capability with excellent track record of energy reporting and billing capability with an appreciation of the local region.
Close Date: Friday, 19 June 2020 4:00 PM
---
Massey University Gas Supply or Alternative Heating Options
Ref 22749216
Proposals are invited from relevant parties for the supply of Natural gas to the three Massey University campuses. Offers for the supply of a low GHG emission heating solution for the Wellington campus will also be considered.
Close Date: Friday, 26 June 2020 5:00 PM
---
Matamata Intermediate – Heating Upgrade

Ref 22708034
Matamata Intermediate Board of Trustees are seeking registrations of interest from mechanical contractors only to supply & install heat pumps throughout the school. Registrations of Interest (refer attached 'ROI' Document) + questions relating to this project are to be submitted via the GETS website.
Close Date: Monday, 22 June 2020 5:00 PM
---
School Energy Efficiency Trials 2020/2021
Ref 22780886
The Ministry of Education (the Ministry) wishes to contract with one or more suppliers in the energy service sector to undertake detailed energy audits (in line with New Zealand and Australia Energy Auditing Standard AS/NZS 3598/2000 Type 2 audits) at approximately 40 – 60 state and state-integrated schools nominated by the Ministry, and provide additional advice to the Ministry about energy efficiency measures appropriate across the school portfolio.
Close Date: Wednesday, 1 July 2020 5:00 PM
---
RFP Supply of Electrical and Data Goods

Ref 22664968
Subscribe to Notice for full access.
Close Date: Thursday, 2 July 2020 5:00 PM
---
Smart Water Metering Solution
Ref 2606818
The Dunedin City Council (DCC) are about to initiate a project to implement a smart water metering solution for non-domestic (i.e. non-residential) water users to improve the efficiency of the water network, promote efficient water usage, save meter reading costs and reduce billing complaints/queries as well as inaccuracies in the billing data.
Close Date: Friday, 10 July 2020 5:00 PM

---
Advance Notice- Improving Classrooms in Small or Remote Schools Programme
Ref 22500892
This notice is to inform suppliers that the Ministry will be embarking on a programme to improve the internal environments of almost 600 state schools that are small or remote. The programme is expected to take up to four years to complete. Inclusion definitions are:
• Schools that have four or less entitled* teaching spaces (about 100 students)
• Schools that have an isolation index* of 2.0 or higher on the Ministry's Isolation Index
The improvements will enhance aspects of the learning environment associated with fitness for purpose, operational efficiency and condition. The improvements are: LEDs, acoustic panels, thermal blankets and residual current devices (RCDs) for electrical safety.
Close Date :Thursday, 31 December 2020 5:00 PM