2021 Conference Dates Announced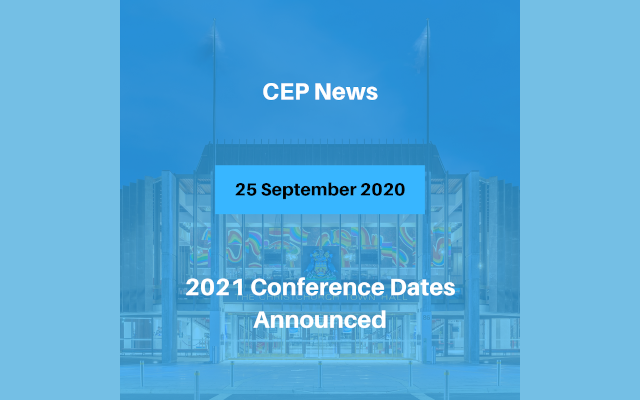 News from CEO – Mike Hopkins
Our big news this week is that we have locked in dates for the 2021 conference. Next year, we're boldly going where we couldn't in 2020 and will be holding the conference at the Christchurch Town Hall on 26 & 27 May. So, lock those dates in your diary now. We also have a renewed commitment from The Sustainability Society to work with us for 2021. We've already agreed terms – but not quite signed on the dotted line – with a cracking MC who will be known to you all, so watch this space for that announcement soon.
Some of you may have seen I've been invited to Chair the Conferenz summit on "Decarbonising Heating and Process Heat" at the Ellerslie Events Centre on 8 & 9 December. If you can make it, it would be great to see lots of members there. I'm also expecting to be on the agenda at Freeman Media's Emissions Workshop on 2 December. This is currently planned to be an online event. And don't forget our final Pacific Islands webinar next Tuesday, this one on transport.
We're inviting expressions of interest from well-qualified and experienced members to undertake project reviews. With increasing talk of performance related contracting, it's only a matter of time before there'll be a need for independent reviews of outcomes against expectations on projects. There will also likely be demand for reviews on some Government funded projects. We are seeing review cases emerging already and invite experienced practitioners to express their interest in being case reviewers. At our Board meeting this week, we agreed a process to appoint reviewers to cases and have procedures in place to make sure we, and the reviewer, can provide an independent and unbiased critique of projects. We're looking to build a panel of reviewers to enable us to cover cases across a wide range of industrial sectors and covering efficiency and renewable solutions. If you'd like to be considered as a reviewer, please forward your CV and indication of hourly rate to me. We already have one case on the blocks waiting for a reviewer to be appointed, so please don't delay in putting forward your EOI.
Slipping under the radar among NZ's mainstream media was this week's announcement to the UN General Assembly by China's President Xi Jinping that the world's most populous country is committing to carbon neutrality by 2060. President Jinping says he expects China's carbon dioxide emissions to peak before 2030. The reaction to this has been encouraging. Climate Action Tracker expects this to lower global warming predictions by 0.3C by the end of the century. It also means that if Joe Biden wins the pending US election, the world's top three emitters (US, China, EU), accounting for nearly half of global emissions, will all have mid-century net zero commitments.
Hydrogen is back on the agenda this week with Airbus announcing a fleet of concept aircraft, all hydrogen powered. The portfolio includes a turbo-prop, turbo-fan and blended wing body design. All three designs use a combination of hydrogen fuel cells and modified gas turbine engines. Airbus says the aircraft could be in service by 2035.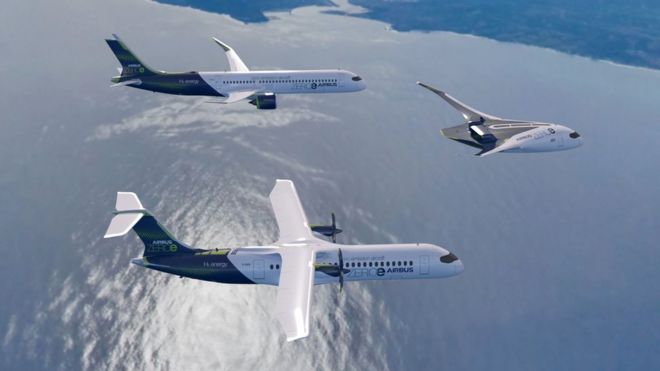 Finally this week, a warm welcome to new members Uday Pratap Singh (Sustainability Consultant and Carbon Analyst) and student member Geoff Henderson (Climate Science Student at the University of Canterbury).
Have a great and safe weekend.
Mike and the team
Check out CEP Training courses, CEP Webinars and other Industry related events – coming up.
---
Tender Opportunities
Manukau Station Electric Bus Fast Chargers
Ref 23246790
Auckland Transport requires the supply of two electric bus fast chargers at Manukau bus station. The types of chargers required are AC/DC combined chargers, with AC power equal to or greater than 40kW and DC power between 150-200kW. This RFP is for the supply of chargers only with installation services to be secured through a separate process.
Close Date: Tuesday, 29 September 2020 10:00 AM
---
Te Puke Coolstores

Ref 23190625
Categories covered:
– Industrial Manufacturing and Processing Machinery and Accessories
– Structures and Building and Construction and Manufacturing Components and Supplies
– Electrical Systems and Lighting and Components and Accessories and Supplies
– Distribution and Conditioning Systems and Equipment and Components
Close Date: Wednesday, 30 September 2020 5:00 PM
---
HBDHB Ess Power Generator Upgrade Project – Generator & Controls Contract
Ref 23227393
Hawke's Bay District Health Board (HBDHB) are proposing to upgrade the essential power generator arrangement currently in place at Hawke's Bay Fallen Soldiers' Memorial Hospital, Hastings. This HBDHB essential power generator upgrade project will be staged over several years with the first stage of the project to commence this year. Subscribe for full notice.
Close Date: Monday, 5 October 2020 4:00 PM
---
Advance Notice – Auckland DHB Starship Children's Hospital PICU and Atrium
Ref 22940101
Advance Notice of a Contract Opportunity – Auckland DHB Starship Children's Hospital Paediatric Intensive Care Unit (PICU) and Atrium – subscribe to notice for more information.The preliminary design project has been completed and Auckland DHB is looking to approach the market for consultants to undertake the completion of the design, including;- Project Management- Architecture- Building Services (Mech / Elec / Hyd / Med Gas / Fire Protection / ICT / Security / Nurse Call).
Close Date: Friday, 9 October 2020 5:00 PM
---
Gore Multisports Complex- Ventilation System

Ref 23284237
Gore District Council (GDC) looking for suitable suppliers to submit their solutions and proposals including supplying and installation of an appropriate and sustainable ventilation system for the Gore Aquatic Centre.
Close Date: Wednesday, 28 October 2020 4:00 PM
---
Advance Notice – Improving Classrooms in Small or Remote Schools Programme
Ref 22500892
This notice is to inform suppliers that the Ministry will be embarking on a programme to improve the internal environments of almost 600 state schools that are small or remote. The programme is expected to take up to four years to complete. Inclusion definitions are:
• Schools that have four or less entitled* teaching spaces (about 100 students)
• Schools that have an isolation index* of 2.0 or higher on the Ministry's Isolation Index
The improvements will enhance aspects of the learning environment associated with fitness for purpose, operational efficiency and condition. The improvements are: LEDs, acoustic panels, thermal blankets and residual current devices (RCDs) for electrical safety.
Close Date :Thursday, 31 December 2020 5:00 PM