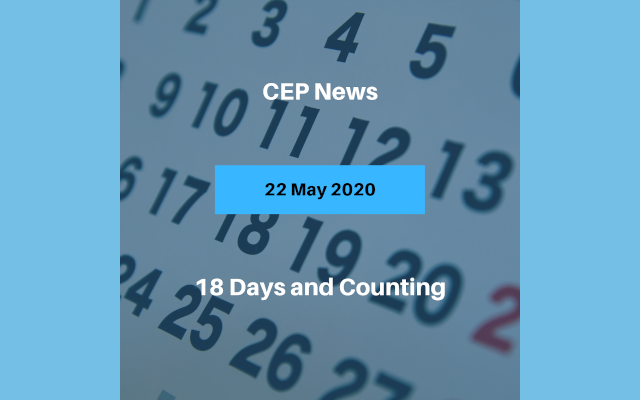 News from CEO – Mike Hopkins
Yes, only 18 days to go before our 2020 conference kicks off. Equally as important, the cut-off date for discounts and concessionary rates and payments by invoice and electronic transfer is 5pm on Tuesday, 2 June. That's only 11 days away (assuming you're reading this on its day of issue). We have no discretion over that deadline – it's a system constraint. All registrations after that time will need to be paid at the standard rate and by credit card. Acknowledging that the standard rate is excellent value anyway, the discounts boost the value even more, so they are well worth having, especially for students and the retired. Members, employees of corporate partners and members of The Sustainability Society and Young Energy Professionals Network are eligible for discounted rates. You can register for the whole conference (recommended) or daily sessions (Industry Opportunities, Sustainable Solutions, Innovations) only, the choice is yours. But remember, discounts will only be available up to COB on Tuesday the 2nd, so register now
The programme is now published and information on speakers, including a short video from many, is now available on the conference website.
We're also being innovative with sponsorship options. With the current economic outlook so uncertain, many organisations have been going through severe belt tightening. That's entirely understandable and we'd like to help by offering sponsorship and promotional opportunities on a "pay what you can afford" basis. We're keeping the options simple, either exclusive session sponsorship or the inclusion of promotional videos. We're inviting applications from small, medium and large sponsors and even not-for-profits. Inclusion will be at our discretion and we'll be saving some video spots for worthy causes, so it's not necessarily the highest bidders that will fill the roster. Please click the link below for full details.
Sponsor_Flyer_Pay_What_It's_Worth.pdf
Internationally, the calls for economic recovery initiatives to be underpinned by climate conscious and sustainable principles have continued apace. This week saw 155 multi-nationals, including the likes of Carlsberg and Pernod Ricard, with a combined market capitalisation of US$2.4trn and employing 5 million people call for government recovery programmes to align with climate objectives to limit warming to the 1.5C target. The call was echoed by former UN climate chief Christiana Figueres and UK campaigner and Chair of Air New Zealand's Sustainability Advisory Panel Sir Jonathon Porritt.

Meanwhile, the influential Grantham Institute has declared that government revenue raising to support post-COVID recovery would carry more long term benefit if achieved through carbon pricing than through income taxes. Their argument is this would constrain the locking-in of fossil fuels in recovery efforts and better stimulate consumer spending as well as deliver lower emissions.
The importance of energy efficiency in industrial processes was also highlighted this week with the publication of a report on efficiency programmes in the UK manufacturing sector. The report, by The Manufacturer's Organisation, used data collected from 179 manufacturers across the size spectrum, indicates 40% of companies investing in energy efficiency were seeing increases in profits and 30% reported increased competitiveness as a directly attributable result of the efficiency improvements. Unsurprisingly, these businesses also called for climate related improvements to be a foundation of economic recovery plans.
---
Conference Focus On Keynote Speaker – Dr Matthias Raab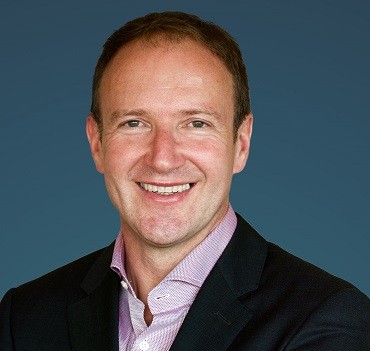 Matthias is an internationally renowned expert in carbon capture and storage.
His is currently Chief Operating Officer at the Cooperative Research Centre for Greenhouse Gas Technologies (CO2CRC) in Australia where he holds strategic and operational responsibility for CO2CRC's research facilities and programmes and the delivery of major research and infrastructure projects, including the AU$45M programme in Carbon Capture and Geological Carbon Storage at CO2CRC's Otway Field Facility.
---
Tender Opportunities
Street Lighting Central Management System Software

Ref 22642876
Hastings District Council (HDC) are looking to purchase a street lighting Central Management System Software (CMSS), and intend to shortlist tenderers based on the response to this ROI. The software must be able to communicate with HDC's existing Telematics Outdoor Lighting Network (OLN), as well as other outdoor lighting networks.
Close Date: Wednesday, 3 June 2020 3:00 PM

---
Contractor for the Design, Supply and Installation works for the HVAC upgrade at Waiuku College
Ref 2637152
Subscribe to Notice for full access.
Close Date: Thursday, 4 June 2020 5:00 PM

---
Main Contractor for Block 1 DQLS, Electrical and Heating Upgrade
Ref 22631902
Replacement of lighting, wall and floor coverings in 7 Classrooms. 1 x heat pump in the server room. Minor electrical works relating to Distribution boards and RCD protection.
Close Date: Thursday, 4 June 2020 5:00 PM
---
Advance Notice- GWRC Electricity 2020

Ref 22664724
Greater Wellington Regional Council (GWRC) gives notice of its intention to issue, a request for proposal (RFP) from suitably qualified providers, to provide electricity, to support the delivery of GWRC and Wellington Water Limited's (WWL) services within the Wellington region. WWL uses electricity for pumping water and GWRC's use is to power office buildings, streetlights and bus shelters.
Close Date: Friday, 12 June 2020 5:00 PM
---
Main Contractor for Supply and Install of Heating/Cooling Systems in 3 Blocks at Bream Bay College

Ref 22671722
Bream Bay College are seeking the supply and install of systems for heating/cooling in:
– 18 classrooms in Blocks B, C and J
– the library
– the auditorium (proposed solution required)
– ventilation and heating/cooling system for the hard materials classroom in Block J, which includes dust filtering and heating/cooling (proposed solution required)
These works will take place during the July School Holidays and in phases to fit within the operations of the school and during term time after that.
Close Date: Friday, 12 June 2020 5:00 PM
---
RFP Supply of Electrical and Data Goods

Ref 22664968
Subscribe to Notice for full access.
Close Date: Thursday, 2 July 2020 5:00 PM
---
Smart Water Metering Solution
Ref 2606818
The Dunedin City Council (DCC) are about to initiate a project to implement a smart water metering solution for non-domestic (i.e. non-residential) water users to improve the efficiency of the water network, promote efficient water usage, save meter reading costs and reduce billing complaints/queries as well as inaccuracies in the billing data.
Close Date: Friday, 10 July 2020 5:00 PM

---
Advance Notice- Improving Classrooms in Small or Remote Schools Programme
Ref 22500892
This notice is to inform suppliers that the Ministry will be embarking on a programme to improve the internal environments of almost 600 state schools that are small or remote. The programme is expected to take up to four years to complete. Inclusion definitions are:
• Schools that have four or less entitled* teaching spaces (about 100 students)
• Schools that have an isolation index* of 2.0 or higher on the Ministry's Isolation Index
The improvements will enhance aspects of the learning environment associated with fitness for purpose, operational efficiency and condition. The improvements are: LEDs, acoustic panels, thermal blankets and residual current devices (RCDs) for electrical safety.
Close Date :Thursday, 31 December 2020 5:00 PM