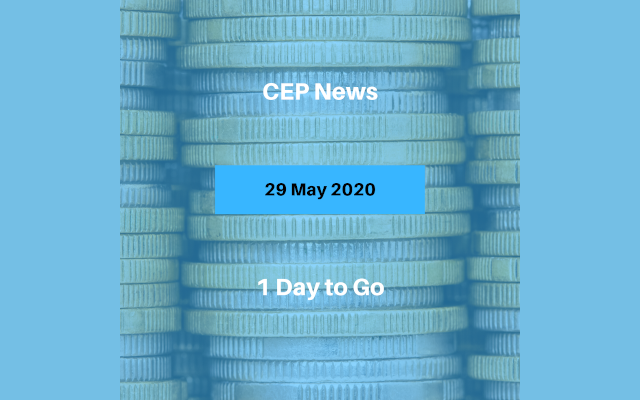 News from CEO – Mike Hopkins
Yes, there is only one working day left to get your conference registration in and enjoy a discount or concessionary rate or be able to pay by credit transfer. Discounts, concessions and payment options close at 5pm on Tuesday. After that time, you will only be able to pay by credit card. This is a systems constraint and is not flexible. Registration will remain open right up to conference start but no discounts can be applied after Tuesday, so please register now to avoid paying full price and credit card fees.
Also a reminder that anyone wanting to take advantage of our "pay what you can afford" offer for corporate or product videos needs to get those videos, bids and 100 words on why your video should be included in to us by close of play today as these are being reviewed on Tuesday and spliced together next week.

A shout-out to Kevin Crutchley of Christchurch City Council this week. Kevin's sent us a mini case study on the waste water heat recovery system that is helping fuel the Metro Sports Facility. It's an interesting read and you can see more details

here

.
Speaking of waste, while New Zealand is still debating the long term, real value of a hydrogen economy, the world's biggest green hydrogen production facility has just been announced for California using waste as the feedstock. The plant will process 42,000 tonnes of waste a year to deliver around 11,000 Kg of hydrogen a day. It is claimed to reduce emissions at twice the rate of generating hydrogen from renewables through electrolysis and at one seventh of the cost.
Waste processing seems a growth area globally, with the green light given this week to Europe's largest waste to jet fuel plant. The plant, to be built in Lincolnshire, will produce 20 million gallons of jet fuel per year, each gallon delivering a 70% net reduction in greenhouse gases compared with traditional jet fuel. The emissions savings are equivalent to taking 40,000 cars off the roads.
2020 will see the largest ever drop in global energy investment according to the IEA, with a predicted fall of 20% for the year, US$400bn in monetary terms. Perhaps the good news is that oil will account for most of the decline with oil and gas investments falling by a third. It also predicts electricity network spending will fall 9%.
Finally this week, welcome to new members Jonathan Linders (Hutt City Council) and Nicole Timney (AgResearch) and new Bronze Partner LPINZ. If you aren't familiar with LPINZ, tune in to our Tuesday webinar where they will be talking about EV chargers and what you need to know when thinking of installing them.
---
Conference Focus On – Craig Weise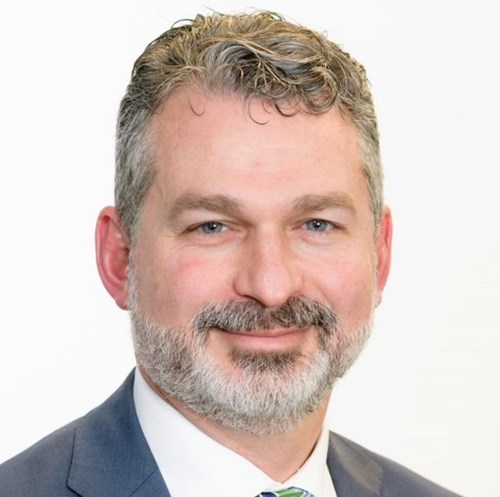 Craig is the Chief Executive of New Zealand Green Investment Finance. He has over 25 years' experience in private capital markets, both in the US and NZ. Craig holds an Honours Degree in Economics from Randolph-Macon College and a Juris Doctorate from the University of Virginia. He is also a Chartered Alternative Investment Analyst, Certified Investment Fund Director and Member of the New Zealand Institute of Directors.
Craig will be discussing the new NZGIF, it's objectives, strategy and criteria for supporting decarbonisation projects.
---
Tender Opportunities
Street Lighting Central Management System Software

Ref 22642876
Hastings District Council (HDC) are looking to purchase a street lighting Central Management System Software (CMSS), and intend to shortlist tenderers based on the response to this ROI. The software must be able to communicate with HDC's existing Telematics Outdoor Lighting Network (OLN), as well as other outdoor lighting networks.
Close Date: Wednesday, 3 June 2020 3:00 PM

---
Contractor for the Design, Supply and Installation works for the HVAC upgrade at Waiuku College
Ref 2637152
Subscribe to Notice for full access.
Close Date: Thursday, 4 June 2020 5:00 PM

---
Main Contractor for Block 1 DQLS, Electrical and Heating Upgrade
Ref 22631902
Replacement of lighting, wall and floor coverings in 7 Classrooms. 1 x heat pump in the server room. Minor electrical works relating to Distribution boards and RCD protection.
Close Date: Thursday, 4 June 2020 5:00 PM
---
Advance Notice- GWRC Electricity 2020

Ref 22664724
Greater Wellington Regional Council (GWRC) gives notice of its intention to issue, a request for proposal (RFP) from suitably qualified providers, to provide electricity, to support the delivery of GWRC and Wellington Water Limited's (WWL) services within the Wellington region. WWL uses electricity for pumping water and GWRC's use is to power office buildings, streetlights and bus shelters.
Close Date: Friday, 12 June 2020 5:00 PM
---
Main Contractor for Supply and Install of Heating/Cooling Systems in 3 Blocks at Bream Bay College

Ref 22671722
Bream Bay College are seeking the supply and install of systems for heating/cooling in:
– 18 classrooms in Blocks B, C and J
– the library
– the auditorium (proposed solution required)
– ventilation and heating/cooling system for the hard materials classroom in Block J, which includes dust filtering and heating/cooling (proposed solution required)
These works will take place during the July School Holidays and in phases to fit within the operations of the school and during term time after that.
Close Date: Friday, 12 June 2020 5:00 PM
---
RFP Supply of Electrical and Data Goods

Ref 22664968
Subscribe to Notice for full access.
Close Date: Thursday, 2 July 2020 5:00 PM
---
Smart Water Metering Solution
Ref 2606818
The Dunedin City Council (DCC) are about to initiate a project to implement a smart water metering solution for non-domestic (i.e. non-residential) water users to improve the efficiency of the water network, promote efficient water usage, save meter reading costs and reduce billing complaints/queries as well as inaccuracies in the billing data.
Close Date: Friday, 10 July 2020 5:00 PM

---
Advance Notice- Improving Classrooms in Small or Remote Schools Programme
Ref 22500892
This notice is to inform suppliers that the Ministry will be embarking on a programme to improve the internal environments of almost 600 state schools that are small or remote. The programme is expected to take up to four years to complete. Inclusion definitions are:
• Schools that have four or less entitled* teaching spaces (about 100 students)
• Schools that have an isolation index* of 2.0 or higher on the Ministry's Isolation Index
The improvements will enhance aspects of the learning environment associated with fitness for purpose, operational efficiency and condition. The improvements are: LEDs, acoustic panels, thermal blankets and residual current devices (RCDs) for electrical safety.
Close Date :Thursday, 31 December 2020 5:00 PM