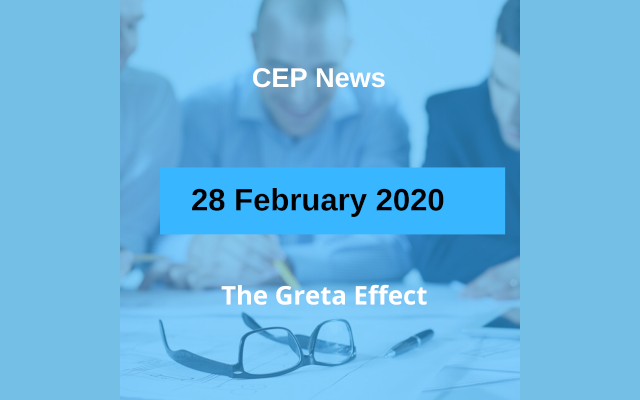 News from CEO – Mike Hopkins
It was a big week this week as we finalised and submitted our comments on the MBIE discussion document on Accelerating Renewable Energy and Energy Efficiency and the MfE's consultation on reforming the ETS.
At our first Board meeting of the year this week, we had a bumper number of new members to approve. The list is too long to include here but please take a look at the names in the segment below and congratulate any you know for their wise decisions in joining. Welcome to all new members.
This week, we heard that Tiwai's majority owner and world's biggest mining firm, Rio Tinto, has declared a net zero goal for 2050, although has excluded Scope 3 emissions from the target. It's set interim targets of a 15% absolute reduction in emissions and 30% reduction in emissions intensity per tonne of output by 2030. These commitments are to be applauded and, we hope will be fulfilled because the Responsible Mining Initiative reported this week that it's tracking of the world's largest mining companies showed up considerable selective reporting of good and bad sustainability performance, accusing the industry of "SDG-washing".
Globally of course, we're still not doing enough. The CDP (formerly Carbon Disclosure Project) reported this week that Europe's largest corporates need to double their low-carbon investments if the EU is to meet its net zero target in 2050.
Interesting news from the UK is that in a survey of a thousand teenagers, 25% said they were keen to pursue a career in the green economy. Researchers are labelling it the "Greta effect". It's terrific that youngsters are taking such an interest and bodes well for our ability to right a few wrongs.
Benjamin Franklin once said, there are only two certainties in life, death and taxes. Well, we're going to add a third. Your weekly CEP news is prepared by real, live people. Which, according to research out this week is not always the case with climate related tweets. Apparently, 25% of climate related tweets are prepared by bots. So, be careful what you pick up from the internet. Our LinkedIn, Twitter, Facebook and Instagram posts are, of course, reliable.
Finally this week, the winner of the draw for participating on our annual member survey is Mannat Choksi of ESP. So our

congratulations

and a $100 Prezzie Card are winging their way to Mannat in Auckland. Thanks to everyone who completed the survey. More about the results of the survey to come over the next few weeks.
Emerging from the World Resources Institute this week, we have 5 strategies for climate change mitigation and adaptation.
Protect Coastal Wetlands
Increasing protected coastal wetlands and recovering about 40% of the ecosystem's global coverage by 2050 could mitigate one gigaton of CO2 per year — over three years worth of global emissions.
Promote the Benefits of Sustainable Agroforestry
Pastures with trees can sequester five to 10 times more carbon than treeless areas of the same size.
Decentralise Energy Distribution
Decentralised systems — often powered by renewable energy, with shorter transmission lines and smaller distribution areas — are more climate-resilient in the event of a disaster.
Secure Indigenous Peoples' Land Rights
Indigenous and local communities manage almost 50% of land on the planet, with up to 2.5 billion people depend on it for their livelihoods. Places where indigenous people have legal rights to their land have at least two times lower deforestation rates than similar areas without secure tenure. Indigenous people and local communities have protected forests that hold a quarter of all above-ground carbon in tropical forests.
Improve Mass Transit
Road transport accounts for 72% of global transportation-related emissions. Expanding urban public transportation by 40% by 2050 could decrease the projected number of cars on the road and avoid 6.6 gigatons of carbon emissions.
---
Tender Opportunities
Energy Transition Accelerator Programme
Ref 22164987
The Energy Transition Accelerator (ETA) Programme is an EECA direct client engagement which assists large energy users in the business sector to develop a stationary energy-related carbon abatement opportunity assessment as a first step in developing a strategic low-carbon pathway. The ETA helps the largest stationary energy-related greenhouse gas emitters to make technically and economically viable decisions and investments that support their energy transition pathway to a low carbon future.This RFP seeks proposals from suitably qualified suppliers to form a panel of Programme Partners for the ETA Programme.
Close Time & Date: 12.00 noon
Thursday, 5 Mar 2020
Main Contractor for Mechanical and Electrical Upgrades for Laundry Equipment and Ancillary Heating at Halswell Residential College
Ref 22286742
Halswell Residential College have indicated that their school laundry and ancillary heating (diesel fuelled) boilers have reached their expiry (boilers are 50 and 45 years old respectively). The last Aquaheat audit of the boilers on 11th June 2018 revealed that modifications are required for health and safety reasons. Furthermore, the school have been paying for higher maintenance costs each year to keep the boilers operational.
Close Time & Date: 4:00 pm
Monday, 9 Mar 2020

Grant's Braes School – Heating Upgrades (Heat Pumps)

Ref 22297758
The Grant's Braes School Board of Trustees are seeking the services of a suitably qualified main contractor for the supply and installation of the heating system replacement within the site. This is a design and build heat pump based system and also includes the decommissioning and removal of the existing coal boiler.
Close Time & Date: 5:00 pm
Wednesday, 11 Mar 2020

3 Waters – Switchboard Upgrades – Replacement
Ref 22283579
The Dunedin City Council (DCC) are seeking an experienced electrical contractor to carry out replacement or upgrade of pump stations and switchboards at around 16 distinct sites in the DCC 3 Waters reticulation network.
Close Time & Date: 4:00 pm
Friday, 13 Mar 2020

Bundle 2 – MoE LED Lighting Replacement Whakatane

Ref 22322492
The Ministry of Education is seeking capable contractors to supply and install LED Lighting to 5 schools located in the Whakatane region. This installation is to be completed by June 30, 2020
Close Time & Date: 3:00 pm
Tuesday, 17 Mar 2020

Bundle 3 – MoE LED Lighting Replacement Whakatane

Ref 2322611
The Ministry of Education is seeking suitably qualified contractors to supply and install LED lights into 6 schools located in Whakatane
Close Time & Date: 5:00 pm
Tuesday, 17 Mar 2020

Bundle 4 – MoE LED Lighting Replacement Whakatane

Ref 22322622
The Ministry of Education is seeking suitably qualified contractors to supply and install LED lights into 5 schools located in Whakatane
Close Time & Date: 5:00 pm
Thursday, 19 Mar 2020

Approved Heat Pump Appliances – Warmer Kiwi Homes Heating Programme

Ref 22366672
EECA, which runs the programme (Warmer Kiwi Homes), expects to provide funding for a further 12,000 heating appliances over the next two years. Consumer demand will determine final numbers.In 2019, a Request for Quotation (RFQ) procurement process resulted in seven approved suppliers for single split non-ducted heat pumps which have been supplied to approved Heating Service Providers (installers) throughout the North and South Islands of New Zealand.
The aim of this procurement is to provide opportunities for additional suppliers to be approved, to confirm the eligibility of existing suppliers under this programme, and to allow existing approved heat pump suppliers to adjust their pricing.
Close Time & Date: 12:00 noon
Thursday, 19 Mar 2020