Missed Opportunities, Waste and Bitcoins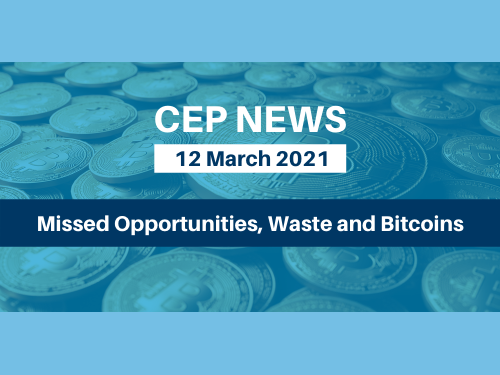 News from CEO – Mike Hopkins
Much fanfare was heard about building back better and applying COVID recovery funds to greening economies. It turns out only 18% of of the US$14.6 trillion (NZ$20tr) allocated last year were directed towards greening measures, that's according to a report from the UN Environment Programme and Oxford University. The report covered 50 countries. Low carbon energy accounted for a lot of support in Spain and Germany, energy efficiency was the focus in France and the UK and greening transport received widespread attention but the 18% total is still disappointing.
In another UNEP report published this week, it was recorded that 17% of all food available to consumers in 2019 found its way into the bin. The Food Waste Index report estimates 931 million tonnes of food was wasted. Put in other ways, that's around 23 million 40 tonne trucks or 121 kilos per global citizen. Households seem to be the major culprits with wastage of 11%. Food services wasted 5% and retailers only 2%.
The Reserve Bank in NZ has recently been instructed to factor housing affordability into its decision making. Interesting then, that the Bank of England has just had its remit amended to include supporting the government's net zero carbon targets. Is this something our Finance Minister should be adding to the list?
Something to watch out for, for those in the solar sector. The Australian Energy Market Commission, the rule maker for the Australian electricity market is introducing revised technical standards for rooftop solar with effect from the end of this year. The new standards are being introduced to prevent household systems tripping when there are voltage disturbances on the network. With many standards being common between Australia and New Zealand, it's something that may impact our market in the future.
There has been a surge in interest in Bitcoin over the past few months. One of the unheard implications of this is the surge in emissions associated with Bitcoin. Bitcoins are created by computers undertaking complex calculations called mining. Their uncovering suffers diminishing marginal returns meaning the calculations become more complex and use more electricity per unit created over time. It is estimated that currently around 60% of the cost of creating a unit is the power bill. Bitcoin already consumes about the same level of energy as Norway, that's around 80 TWh a year. The recent surge will see that – and the emissions associated with it – increase markedly.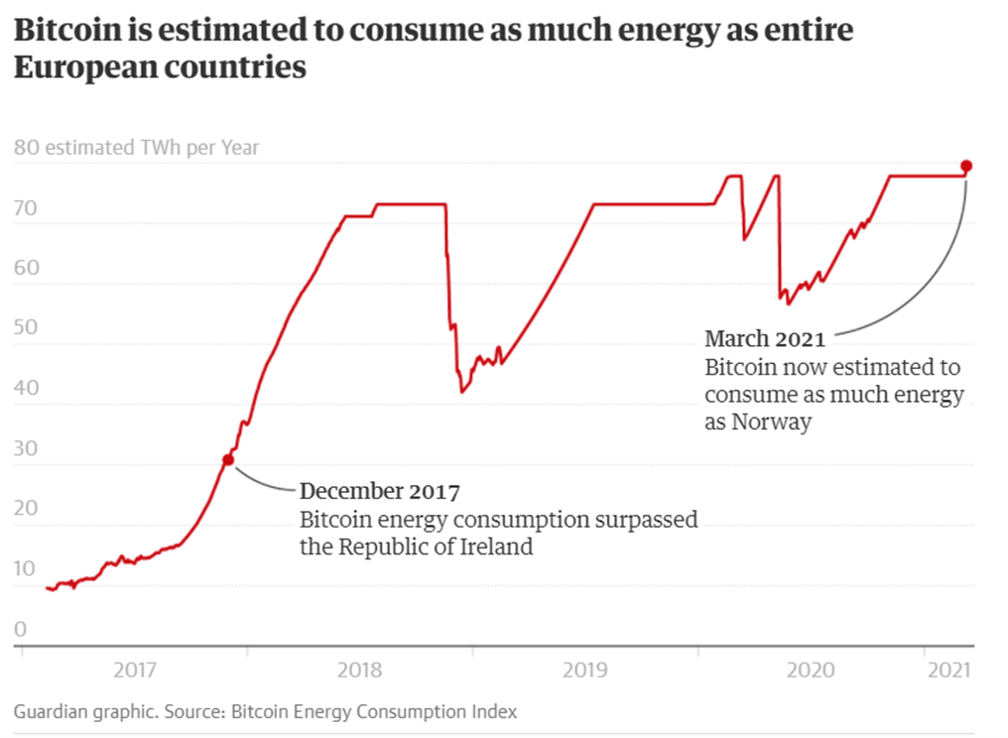 It seems the Green Party may have a modest dilemma on its hands with news emerging this week that the growing cannabis industry (pun entirely intended) has quite significant emissions implications. Researchers at Colorado State University estimate that each kilo of product accounts for 2,000 Kg of CO2 and its legalisation in Colorado has had a measurable impact on the state's overall emissions. The emissions level is driven by the practice of, mostly, indoor growing in the US and associated electricity use, although packaging and shipping accounts for 500Kg of emissions per kilo. The figure, of course, differs by state depending on the emissions profile of their electricity sectors. Switching to outdoor production would reduce emissions by 96%. Food for thought in the cannabis debate.
Finally, welcome to the following new members this week:
Ryle Jellone (Graduate Engineer), Ovation New Zealand;
Jason Christini-Crawford (Director), Garda Solutions Ltd;
Rob Mallinson (Managing Director), Living Energy; and
Rowan Hooper (Commercial Advisor), Todd Energy Ltd
Have a great and safe weekend.
Mike and the team
---
CEP Conference – Introducing Keynote Speaker Prof Krishna Rajan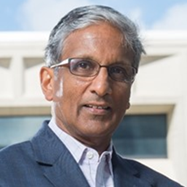 Krishna leads the CoRE (Collaboratory for a Regenerative Economy) programme at Buffalo University, USA. CoRE is focused on environmentally safe manufacturing by integrating the design of new materials with new processing techniques. Krishna will be speaking on the sustainability of renewables, especially solar energy and how solar panels can be made more ecologically friendly across their life cycle.
Click here for a full list of the Speakers.

---
Check out CEP Training courses, CEP Webinars and other Industry related events – coming up.
---
Tender Opportunities
CCDHB Standby Generator Replacements

Ref 24016897
CCDHB is planning to obtain tenders for the replacement of all four existing standby generators at the Wellington Regional Hospital (WRH) Total Energy Centre (TEC) with seismically qualified units as specified in the attached memorandum by Silvester Clark Consulting Engineers, the CCDHB Seismic Minimum Standards and HSNO.
This is a substantial (multi-million dollar) project that covers the supply and installation four new seismically qualified standby generators, associated equipment and controls in the TEC building. This will include a 10+10 year service agreement.
Close Date: Monday, 15 March 2021 1:00 PM

---
Environment Canterbury Decarbonisation Roadmap
Ref 24009260
Regional Councils are responsible for managing their region's natural resources – the air, soil, water and how land use affects the environment.
Environment Canterbury has around 630 full-time equivalent staff across Canterbury.
As a regional council, our specific responsibilities include:
regional planning, consenting and compliance to manage land use and water quality, soil, air, and the coastal environment
hazard management and flood protection
biodiversity and pest management
public transport services
harbour navigation and safety, and marine pollution response
regional parks
civil defence
environmental monitoring and reporting.
Environment Canterbury are seeking services to develop a decarbonisation roadmap for organisational emissions reduction. This roadmap will capture our baseline emissions and inform possible future investment opportunities and initiatives that could be implemented.
Close Date: Monday, 15 March 2021 5:00 PM
---
Nayland College Blocks B, Q: Replace worn floorcoverings, wall linings, lighting & electrical switchgear

Ref 24020614
The Board of Trustees at Nayland College is looking for suitably qualified main contractors to submit a registration of interest for the Blocks B, Q: Replace worn floorcoverings, wall linings, lighting & electrical switchgear project. Shortlisted contractors will be invited to submit a tender through a Request for Tender.
The full and detailed solution required will be specified in the Plans and Specifications included within the tender documents (RFT).
The indicative start date is the April 2021 school holidays with an indicative due date for completion to be confirmed.
The contractor must have sufficient capability and capacity to successfully deliver the contract works and must be sensitive to the requirements needed to work on an education site.
Close Date: Tuesday, 16 March 2021 5:00 PM

---
CON2021007 Frimely Park and Eastbourne Water Treatment Plants Standby Electrical Generator Supply

Ref 24038209
Request for Quotation – Frimley Park and Eastbourne Water Treatment Plants: Standby Electrical Generator Supply
This RFQ is for suitable suppliers to provide two standby electrical generators together with separate external fuel tanks with a capacity of at least 3400 litres for our new water treatment plants being constructed in Hastings.
Tender documents are available from the Government Electronic Tenders Service (GETS) www.gets.govt.nz. Any enquiries about this contract must be made via www.gets.govt.nz. Tenders close at 3pm Wednesday 24th March 2021 and must be submitted electronically via GETS.
Please allow sufficient time to upload your submission to GETS. For more information and help about submitting electronic responses please refer to the policies and information section on the GETS website https://www.gets.govt.nz/ExternalIndex.htm
Close Date: Wednesday, 24 March 2021 3:00 PM

---
Panel of Suppliers for Air Filtration Solutions

Ref 24057554
This procurement relates to delivery and installation of air filtration systems that may be needed at various locations managed by NZ Health Partnerships or the Ministry of Health or other crown entities.
Close Date: Wednesday, 24 March 2021 5:00 PM

---
Kaikoura District Council: Request for Tender(s) for Standby Generators & Load Bank

Ref 24076808
Kaikoura District Council request for tender for standby generators and load bank.
Tenders are invited by Kaikoura District Council (KDC) for the supply of one skid mounted three phase 400V 200kVA standby diesel generator, two trailer mounted standby three phase 400V 100 kVA diesel generators and one trailer mounted test and exercise load bank of at least 50 KW capacity.
KDC will consider used equipment less than 5 years old and with less than 1000 hours use, subject to provision of satisfactory maintenance histories and satisfactory warranties of at least two years from purchase date.
Please contact: Bruce Apperley, 3 Waters Engineer on mobile – 027 462 5757 or at email – [email protected] for any queries.
Tenders must be received no later than 8 AM Monday 29 March 2021 to be considered. Tenders may be provided by email.
Close Date: Monday, 29 March 2021 5:00 PM

---
FNDC Lighting Maintenance and Renewals
Ref 24015123
This contract is for the management and maintenance of the road corridor and amenity lighting network assets within the Far North districts. The contract includes but is not limited to the following activities:
Proactive activities
Maintenance, replacement and or retrofitting (luminaires, lighting columns, supports/fixings, control gear & wiring) for all street lighting and specified amenity areas
Streetlight LED Infills
Asset condition monitoring
Asset management
Traffic management necessary to safely carry out work without unnecessarily delaying traffic movements.
Minor and/or unscheduled related lighting works not otherwise covered above.
Reactive activities
Attendance and rectification of lighting outages within prescribed response time for specific areas.
Working with NTA and emergency services as required in emergency response events.
Management activities
Reporting
Accurate and complete provision of RAMM and related asset information.
Hold adequate stock levels of parts and equipment in storage for reactive maintenance.
Managing and undertaking maintenance activities within budget allocations directed by the Engineer.
Working collaboratively with stakeholders; Far North District Council (FNDC), Police, Energy supplier(s), to obtain best for community solutions to specific matters.
Close Date: Thursday, 1 April 2021 3:30 PM