ISO50001 energy management systems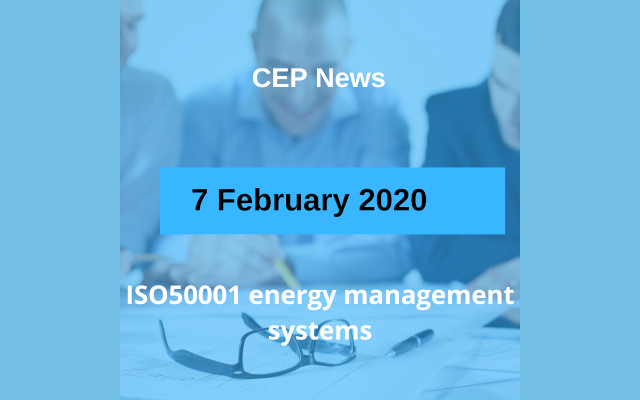 It's been a short week for many of us and we hope you all had a great Waitangi Day.
The value of the ISO50001 energy management systems standard sometimes goes unrecognised. So, it was good to see some hard numbers emerging this week supporting its value in delivering financial and emissions savings. The Sustainable Energy Authority of Ireland's Large Industry Energy Network comprises 190 of the country's largest energy users, including the likes of Diageo (Guinness), GlaxoSmithKline, Pfizer, Google and Microsoft, who collectively account for around 20% of the country's primary energy use. SEAI has just reported that energy efficiency projects across the group saved 327GWh in 2018, which translates into €12.4m (NZ$21.1m) of savings, or 23,000 cars coming off the roads. 40% of the companies are ISO50001 certified and these companies have seen an average annual improvement of 1.8% over the last five years.
We also heard this week that India's Government is undertaking an electrification programme of its entire 125,000 Km rail network, with a target completion date of 2024. That rather puts to shame our progress on decarbonising our 4,000 Kms.
You may recall a few weeks ago we reported Ford was electrifying its iconic Mustang brand. Of course, where Ford goes, General Motors must follow and this week saw the announcement of a new flagship electric model for GM. It's chosen vehicle ……. the humble Hummer. The new breed of Hummer is expected to be launched in May this year.
Finally this week, a sustainability forum in the UK has just published some tips for starting off on a net zero journey. Mostly common sense perhaps, but a useful starting point nonetheless. Check them out below.
Top Tips to Kick Start a transition to Net Zero
Be patient – take the time to plan your approach and strategy, including resource allocation and potentially shifting business models.
Don't forget the human element – plan how you will get buy-in across the organisation.
Contextualise your big targets – make it real for all stakeholders and show what it will mean to them.
Build roadmaps – show stakeholders how you are going to attain those big targets.
Lengthen your horizons – revisit your planning horizons as investors are now looking longer term.
Don't just pluck the low hanging fruit – the bigger picture is the longer picture and that is what should steer decisions.
Be prepared to change your business model – technology and customer actions may force this anyway but try and be ahead of the game.
Tender Opportunities
Panel Contract for Facilities Consultancy Services Details
Ref 22007792
Bay of Plenty DHB (BOPDHB) is seeking to identify and select a number of suitably qualified and experienced consultants to form a Panel of pre-qualified suppliers available for facilities / property project related opportunities over the next five to seven years. BOPDHB operates from multiple facilities across the wider Bay of Plenty region that periodically require consultancy advice relating to building maintenance and or construction services.
Close Time & Date: 3.00 pm Friday, 14 Feb 2020
ROI Project Rima – Sustainable and efficient project delivery for 5 years and beyond

Ref 21884366
The purpose of Project Rima is to strengthen our teams and partnerships (both internally and externally) and boost the engagement with our service provider community. We want to create committed, but flexible, service provider engagements and relationships that include appropriate risk sharing and deliver our CAPEX optimisation over the 5-year period and beyond.
Close Time & Date: 5.00 pm Friday, 21 Feb 2020
BIM Management Services – Taranaki Base Hospital Redevelopment
Ref 22219571
TDHB is seeking proposals from organisations with expertise and experience in Building Information Modelling (BIM) Management Services to provide consulting and design services for the Implementation Business Case (ImpBC) for Project Maunga Stage 2.
Close Time & Date: 4.00 pm Friday, 28 Feb 2020
Glasshouses Heating Upgrade

Ref 22242176
The University of Waikato wishes to procure upgraded heating for the Glasshouses BL 2 – 4 at the Hillcrest, Hamilton campus. External companies are invited to submit tenders to the University of Waikato with information on their skills, services and experience in providing glasshouse heating services/ products.
Close Time & Date: 5.00 pm Thursday, 27 Feb 2020
RFP for Energy Transition Accelerator Programme

Ref 22164987
The Energy Transition Accelerator (ETA) Programme is an EECA direct client engagement which assists large energy users in the business sector to develop a stationary energy-related carbon abatement opportunity assessment as a first step in developing a strategic low-carbon pathway. The ETA helps the largest stationary energy-related greenhouse gas emitters to make technically and economically viable decisions and investments that support their energy transition pathway to a low carbon future.This RFP seeks proposals from suitably qualified suppliers to form a panel of Programme Partners for the ETA Programme.
Close Time & Date: 12.00 noon Thursday, 5 Mar 2020