Conference Speaker Announcement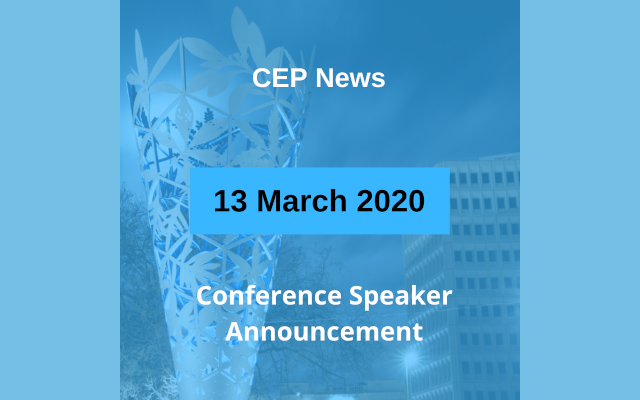 News from CEO – Mike Hopkins
Our first tranche of speakers for the conference was announced this week and headlining the list is international carbon capture and storage expert Dr Matthias Raab. Matthias is Chief Operating Officer at the Cooperative Research Centre for Greenhouse Gas Technologies (CO2CRC), in Australia. Matthias leads CO2CRC's research facilities and programmes, including the AUD $45 million programme in carbon capture and geological carbon storage at its Otway Research Facility. There is probably no more informed expert on CCS in the world and it's a real coup to attract Matthias to our conference to share his knowledge on opportunities for CCS and the practicalities of making it work. Also announced as speakers this week were Dr Rod Carr, the newly appointed Climate Commissioner, Craig Weise, CEO of the NZ Green Investment Fund and Andrew Caseley, CEO of EECA along with speakers covering new PV and battery technologies, agriculture, sustainability strategy, carbon accounting, biofuels, vehicle to grid technologies and network reliability. More speakers will be announced soon and we've restarted our mini-feature on speaker profiles below. Matthias is first up, obviously, but the coming weeks will give you a chance to learn more about our exciting line up of conference speakers.
Most of you will have seen we issued a survey earlier this week to collect feedback on our accreditation schemes and how we can improve them for the benefit of members, the industry and NZ Inc. The data is being collated and assessed by Norman Smith and Robert Tromop, who are tasked with preparing feasibility studies on projects to improve market awareness and acceptance of CEP credentials and developing our capacity to meet the explosion in demand we're expecting to see for properly credentialled experts and advisors on efficiency and carbon reduction. If you have not already done so, please help us identify and deliver what the market needs by feeding in your thoughts. You can access the survey

here

.
Yet more evidence of global heating emerged this week with the publication of the UN's World Meteorological Organisation Statement on the State of the Global Climate 2019. The oceans were the hottest on record with 84% seeing a marine heatwave, surface air temperatures were the highest ever recorded and for the 32nd year in a row, more ice was lost than gained. Not much good news there, then, summed up by the UN Secretary General, António Guterres, stating we are "way off track" in tackling climate change.
Also this week, the EU announced its circular economy plan. Alongside actions related to e-waste, plastics, textiles and carbon, the plan also hinted at an Ecolabeling system for products and services to deliver more information on their durability, recyclability and recycled content. This will include the development of an industry-led reporting and certification system for the circular economy. The interesting point for NZ businesses is that this corporate reporting will be mandated for businesses selling into the EU as well as EU domiciled businesses.
---
Tender Opportunities
Bundle 2 – MoE LED Lighting Replacement Whakatane
Ref 22322492
The Ministry of Education is seeking capable contractors to supply and install LED Lighting to 5 schools located in the Whakatane region. This installation is to be completed by June 30, 2020
Close Time & Date: 3:00 pm
Tuesday, 17 Mar 2020

Bundle 3 – MoE LED Lighting Replacement Whakatane

Ref 2322611
The Ministry of Education is seeking suitably qualified contractors to supply and install LED lights into 6 schools located in Whakatane
Close Time & Date: 5:00 pm
Tuesday, 17 Mar 2020

Generator for William Fraser Building

Ref 22421235
Central Otago District Council is after a Generator to power Councils Head Office/Alexandra Service Centre, the William Fraser Building. This Request for Proposal (RFP) is an invitation to suitably qualified suppliers to submit a Proposal for the Generator for William Fraser Building opportunity.
Close Time & Date: 4:00 pm
Tuesday, 17 Mar 2020

Bundle 4 – MoE LED Lighting Replacement Whakatane

Ref 22322622
The Ministry of Education is seeking suitably qualified contractors to supply and install LED lights into 5 schools located in Whakatane
Close Time & Date: 5:00 pm
Thursday, 19 Mar 2020

Approved Heat Pump Appliances – Warmer Kiwi Homes Heating Programme

Ref 22366672
EECA, which runs the programme (Warmer Kiwi Homes), expects to provide funding for a further 12,000 heating appliances over the next two years. Consumer demand will determine final numbers.In 2019, a Request for Quotation (RFQ) procurement process resulted in seven approved suppliers for single split non-ducted heat pumps which have been supplied to approved Heating Service Providers (installers) throughout the North and South Islands of New Zealand.
The aim of this procurement is to provide opportunities for additional suppliers to be approved, to confirm the eligibility of existing suppliers under this programme, and to allow existing approved heat pump suppliers to adjust their pricing.
Close Time & Date: 12:00 noon
Thursday, 19 Mar 2020