Building Research, Vacancies and Dustbin Turbines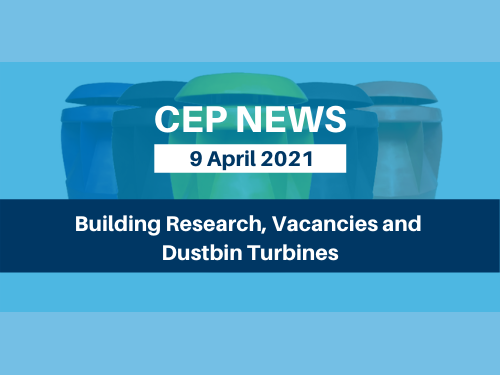 News from CEO – Mike Hopkins     
It was nice to receive an invitation recently to join the advisory board for research being undertaken by the Massey University School of the Built Environment. They have received funding from BRANZ to support Masters students' research into accelerating zero carbon buildings. It's always good to encourage and support younger professionals and I'll look forward to helping out.
We've had a few vacancy notifications this week that we've offered to pass on. Firstly, New Plymouth District Council is looking for an Energy and Emissions Adviser and Toitu Envirocare is on the hunt for Carbon Auditors. What better way to put yourself ahead of the pack on that one than to acquire our Carbon Auditor Certification? The training is running later this month. For more information on that opportunity, please contact Toitu directly. We've also been referred a vacancy at the XRB for a Project Director – Climate Reporting.
A reminder that EECA's final round of its low emissions vehicles contestable fund closes soon, April 14 to be precise.
Speaking of EVs, we heard this week that Swedish EV company Polestar has set itself a "moonshot" goal of producing an offset-free, carbon neutral car by the end of the decade. The aim is to eradicate all emissions stemming from production and disposal. It's not clear yet just how this will be achieved but the company promises full transparency and regular updates on progress.
Moving back to current technology, this week we came across the Powerpod, from Halcium, claimed to be "the most powerful, safest wind turbine ever". The dustbin sized, 1kW units have no external moving parts and are transportable, simply being bolted to a secure surface. They can be installed on houses, commercial buildings and even your camper van or boat. They are claimed to be super-efficient, non-directional and ideal for urban spaces even where wind speeds may be light.
I shall be on leave for the next couple of weeks and so the newsletter will be changing shape slightly. You'll still receive information on upcoming courses and conference speakers as well as a filtered GETS service, it's just the weekly catch up on news that escaped the mainstream media that won't be included.
Please keep browsing the newsletter and I'll be relaying some of these stories from around the world again from the 30th.
Have a great, relaxing and safe long weekend.
Mike and the team
---
CEP Conference – Your MC Te Radar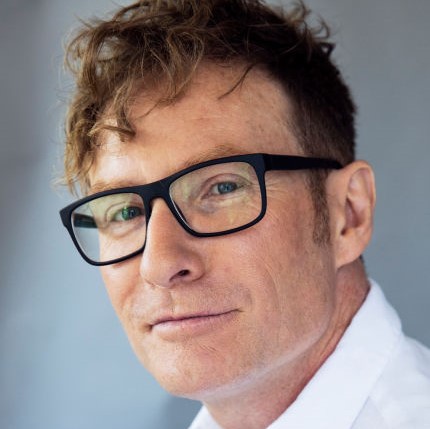 Witty, engaging and well-informed, Te Radar is a sought-after MC, panel moderator, keynote and after-dinner speaker, with an ability to host diverse events across the Agricultural, Engineering, Science, Media, Arts, Medical, Environmental and Academic sectors.
And he was great in 2019 too!
Click here for a full list of the Speakers.
---
Check out CEP Training courses, CEP Webinars and other Industry related events – coming up.
---
Tender Opportunities
Wanaka Centre HVAC Remedial Works RFP
Ref 24084510
This RFP encompasses the procurement of the HVAC system solution and the installation, through to commissioning and hand over of a fully compliant, operational HVAC system at the Lake Wanaka Centre (87 Ardmore Street, Wanaka) is a local council owned building which was constructed in the year 2000.
The auditorium outdoor condenser which has until recently provided cooling to a cooling coil mounted within the air handling units has failed and requires replacement of an alternate cooling solution.
Close Date: Wednesday, 21 April 2021 12:00 PM

---
Wellington Solar Energy Trial
Ref 24126672
Kāinga Ora – Homes and Communities is seeking one to three Contractors to deliver grid connected solar energy systems for existing Kāinga Ora homes. The Contractor(s) should be suitably qualified, have the experience, capability, capacity, appropriate health and safety procedures, and financial capacity necessary to deliver the works. Importantly, we require a Contractor(s) who can work with Kāinga Ora and its customers.
Close Date: Thursday, 29 April 2021 12:00 PM
---
HDC00438 Wastewater Pumpstation Electrical Upgrades

Ref 24183954
Hauraki District Council (HDC) requires the services of an experienced contractor for the upgrades of 17 Wastewater Pumpstations Electrical switchboards and cabinets.
The project scope is for design and installation of electrical components at wastewater pumpstations (full switchboard and cabinet replacement) and connect to SCADA.
The scope of services will include the:
Design of electrical components
Design of replacement cabinets
Installation all components and cabinets
Installation of multismart meters (supplied)
Quality assurance and reporting
Health and Safety
Traffic management (where applicable)
Close Date  :Thursday, 29 April 2021 4:00 PM
---
Maintenance and Renewal of Streetlighting 2021-24 (Contract No. 8001_002)

Ref 24181285
This contract is for routine and emergency maintenance and renewal of streetlighting on the Hauraki District Council's roading network. It also includes maintenance of New Zealand Transport Agency urban streetlighting assets located within the 50 to 70 km/hr speed zones, including pedestrian crossings.
The contract includes:
Providing cost effective streetlighting and associated facilities maintenance within the network.
Providing appropriate resources to respond to incidents (crashes, initial response to storm damage etc) that may occur within the network.
Note to contractors – Matamata-Piako District Council and Hauraki District Council tender documents are very similar but there are some differences. Please ensure you read the documents carefully before uploading your tender submission to GETS.
Close Date: Wednesday, 5 May 2021  4:00 PM

---
Maintenance and Renewal of Streetlighting 2021 – 2024

Ref 24183850
This contract is for routine and emergency maintenance and renewal of streetlighting on the Matamata-Piako District Council's roading network. It also includes maintenance of New Zealand Transport Agency urban streetlighting assets located within the 50 to 70 km/hr speed zones, including pedestrian crossings.
The tender closes at 4.00pm Wednesday 5 May 2021.
Note to contractors – Matamata-Piako District Council and Hauraki District Council tender documents are very similar but there are some differences. Please ensure you read the documents carefully before uploading your tender submission to GETS.
Close Date: Wednesday, 5 May 2021 4:00 PM