Conference Dates and Keynote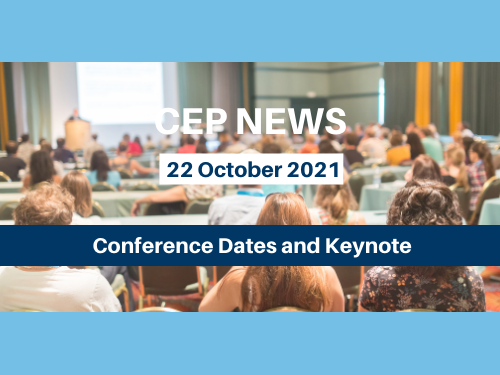 News from CEO – Mike Hopkins
Kia ora,
This week we can announce our 2022 conference will be in Rotorua on 1st and 2nd June at the Novotel. We're also able to announce, as well as our regular partner TSS, we're partnering with the Bioenergy Association for the event so, yes, it is shaping up to be bigger and better than ever – again. Registrations will be open in a few weeks and the sponsorship prospectus is being developed but get in touch now if you want to reserve a specific sponsorship option.
Our first Keynote is also locked in – and what a coup to be joined by Mark Caine of the World Economic Forum. Mark is the project lead for artificial intelligence and machine learning at the WEF and is expert in the application of AI technologies to boost energy efficiency and combat climate change. Here's a link to one of his recent reports on how AI will accelerate the energy transition.
Some of you may have seen TVNZ has started featuring segments on climate change in its Sunday evening bulletins in the run up to COP26. We suggest you keep an eye on these as you may see some familiar faces.
We had a great webinar on Monday on designing for safety and sustainability. If you missed it, this link will take you to the recording. Next webinar is on the Passive House standard and multi-storey buildings. You can register here.
Yet another consultation hit our desks this week, this time from the XRB on TCFD reporting in NZ and very timely it is too. TCFD reporting is picking up pace internationally. An update was published this week indicating support has grown with over 2,600 companies, with a total market capitalisation of US$25.1trn (NZ$35trn), now signed up. There's an obvious lag between signing up to support and delivering high quality reports but NZ could be ahead of the game on this by mandating reporting for specific firms and putting legislation in place around the structure of reporting. If you have any comments for the consultation, please forward them to me to help form our submission.
If you happen to come across someone who questions the value of energy efficiency, here's a useful data snippet. Over the last 10 years the US Department of Energy's Better Buildings, Better Plants programme has saved participant companies US$9.3bn (NZ$13bn) and 116 million tonnes of CO2 according to its latest update. There are around 250 companies in the scheme operating across 3,500 facilities which account for around 14% of the US's domestic manufacturing footprint.
The first half the UN's Convention on Biological Diversity in Kunming wound up this week having been attended by 3,000 delegates (mostly virtually). Known as biodiversity's COP, it was the 15th CBD and was aimed at setting the platform for the UN's biodiversity targets post 2020. The draft plan outlines pledges to halt nature loss by 2030. The Kunming Declaration comprises 17 commitments and is scheduled for ratification next April/May when it is hoped delegates will be able to attend in person.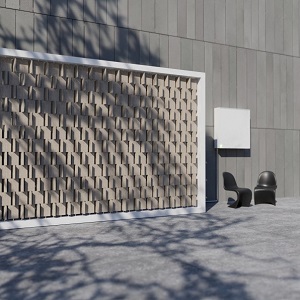 Anyone contemplating some DIY over the long weekend and have fence building on the agenda may be interested in this wind turbine fence designed by American Joe Doucet. Perfect for Wellington.
I can't help but broaden into jargon busting this week. In case you hadn't heard, we live in the world's most robust "collapse lifeboat". The term has been coined to describe places that have the best chance of eking out an existence should societies collapse globally through pandemics, economic inequality, climate change, global interdependency and other threats to society as we currently understand it. It seems our temperate climate, ability to grow our own food and strong energy self-reliance gives us the best possible chance of societal survival. For those interested, behind NZ lined up (in order) Iceland, the UK, Australia and Ireland.
Wishing you all a safe and great long weekend.
Mike and the team
---
Upcoming Events
Check out CEP Training courses, CEP Webinars and other Industry related events – coming up.
---
We Need Your Input


EECA Food and Beverage Sector Study
EECA is conducting research into energy use into the food and beverage sector in New Zealand. This research will help EECA understand how they can help the food and beverage product manufacturing industry transition towards a lower emissions future. EECA has contracted Lumen to conduct the data collection and analysis work.
If your business or client is a producer operating in the food and beverage sector – excluding dairy, meat (for human consumption), and seafood – they'd love for you to participate.
If you'd like more information on the research, please
Email EECA or Email Paul Farrelly (Lumen)
---
Tender Opportunities
Nelson Region Electricity Buying Group
Ref 24956371
The Nelson Region Electricity Buying Group (NREBG) which is made up of Nelson City Council, Tasman District Council and Nelson Airport Limited has a combined electrical load of around 21.3 GWh and is seeking expressions of interest from electricity retailers for the supply of electricity commencing 1 February 2022.
The three members of the NREBG are also seeking a supplier that could assist them with their decarbonisation journey. This could be in the form or conversion of vehicle fleets to EV, decarbonisation of boilers away from fossil fuels, renewable generation and reductions of methane from Waste Water Treatment Plant
Closing Date: Wednesday, 27 October 2021 5:00 PM
---
RFP Rangipo Power Station Emergency Escape Path Lighting Installation
Ref 24877782
Genesis Energy completed a comprehensive review of the Fire Engineering Strategy (copy attached as "2.5 GE-CT21-169 Fire Engineering Strategy" ) for the Rangipo Power Station to understand the upgrades required to all the safety systems to ensure safety of our staff and Contractors into the future and to protect the generation assets. This RFP is a request for the Supply and Installation of a new Emergency Escape Path lighting and Electrical Services System/s in accordance with the attached 2 GE-CT21-169 Specifications.
The successful Respondent for this RFP will be considered as the preferred Provider for the next phase of the Genesis Fire Engineering Strategy being the Tokaanu Power Station Escape Path and Electrical Services Installation that is planned for 2023, Attachments "3, 3.1 and 3.2 Lighting layouts, Specification and Lighting schedule" provides the Specifications and Drawings that apply. It is expected that Respondents shall provide an estimated price for this future opportunity based on the information provided and any options for optimisation, cost reduction by being the preferred for both packages.
Note: A site visit is available to Respondents on the 14th October 2021 please review document 1.3-CT21-169 Site Visit Agenda and respond accordingly to confirm your attendance.
Close Date: Friday, 29 October 2021 12:00 PM
---
Rec Centre Refurbishment Works
Ref 24900055
Improve block A building ergonomics, modernisation of wall coverings with new Acoustic and Insulated materials & new floor coverings, ceiling and lighting upgrade and Boiler Removal, refurbish interior and fit out for LSC Space, Reconfigure and refit Toilet Block A.
Close Date: Wednesday, 3 November 2021 4:00 PM
---
ROI Main Contractor for Electrical Works at Kamo High School
Ref 24969133
The Contractor Works required are:
Electrical works (lighting, heating upgrade, distribution board upgrade).
Close Date: Tuesday, 9 November 2021 5:00 PM
---
ROI Main Contractor for Electrical works at Whangarei Boys' High School
Ref 24972855
The Contractor Works required are:
Electrical works (lighting replacement, heating upgrade, distribution board upgrade).
Close Date: Tuesday, 9 November 2021 5:00 PM
---
Electricity Vehicle Supply Equipment
Ref 24971412
The Ministry of Education (the Ministry) fleet of vehicles should be emissions free by 2025/26 aligning with the government's priority to transition to a net zero emissions economy by 2050.
To meet this requirement, the Ministry wishes to purchase approximately 565 AC Mode 3 Electric Vehicle (EV) Smart Chargers over the next few years as the Ministry's fleet of internal combustion engine (ICE) vehicles are progressively replaced with battery electric vehicles (BEV's) and plug-in hybrid electric vehicles (PHEV's). The first 70 AC Mode 3 EV Smart Chargers are required by the end of the 2022/2023 financial year.
Alongside the required chargers, the Ministry also requires a software management platform with capabilities for data management, monitoring and reporting of the EV charging points. To allow staff to use the EV charging points, key fobs linked to the software management platform will also be required for each vehicle in the Ministry's EV fleet.
Close Date: Wednesday, 10 November 2021 5:00 PM
---