Team Analyst – Equipment Advisor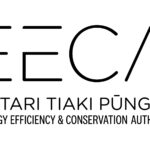 Website EECA (Energy Efficiency & Conservation Authority)
Do you want a role that takes positive action against climate change?
Help us reduce NZ's energy-related carbon emissions
Role suitable for someone early in career, with good development opportunities
Mō te tūnga | About the role
It's an exciting time to join EECA, as the Government has committed to funding a range of Emissions Reduction Plan initiatives – some of which we will be responsible for delivering. The Equipment Replacement Scheme (ERS) is one such programme, targeted at decarbonising businesses. Through the ERS, we will support businesses through co-funding to replace equipment and systems with energy efficient and low-emission alternatives.
We're looking for a Team Analyst to play a crucial role in supporting The Equipment Replacement Scheme Team. The key responsibilities for this person will include effective reporting, contract processing and administration. You can find more about what the team do here: Equipment Replacement Scheme | EECA(external link)
He kōrero mōu | About you
You might be a recent graduate or have 1-2 years of experience. We're looking for someone who would describe themselves as having:
Experience in an administrative role
Great customer service skills
Excellent analytical skills and the ability to work with numerical data (e.g., track metrics and produce reports)
Passion for sustainability and positive climate action.
Familiarity with energy or the decarbonisation industry would be an advantage but is not required.
If you are interested in learning more about what the role involves, please see the position description below.
To be considered for this role, please submit your CV and cover letter by email to Siobhan Tanner at [email protected] before 11.59pm on Sunday 11 June.