Senior / Principal Corrosion Consultant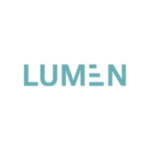 About the business
We are Lumen — a leading Consultancy in the corrosion, coatings, and power sectors. We have professionals across NZ and Australia, with offices in Christchurch, Wellington, Tauranga, Auckland, and Adelaide, Australia. Work-life balance is not just a catchphrase for us; it's a practice. We offer true flexibility in how our team members manage their time and responsibilities. As a company committed to sustainability, we thoroughly assess and offset our emissions, proudly promoting our carbon neutrality. With a flat company structure, we value transparency and contributions from all team members, creating an environment where everyone is engaged and empowered. Moreover, being 100% employee-owned, we are fully invested in ensuring the best outcomes for our clients.
The Opportunity
Are you keen to apply your skills in the Marine and Protective Coatings industry? We're seeking a Senior/Principal Corrosion Specialist adept in Marine applications. This role will be based in Christchurch and includes travel within New Zealand and possibly overseas to apply your expertise. This position, primarily focused on marine applications, also offers opportunities for involvement in the protective coatings sector.
Responsibilities
Perform specialised corrosion inspections.
Provide specialist advice on corrosion mitigation and protective strategies.
Develop specifications.
Act as a superintendent for the application of protective coatings on critical assets.
Develop business relationships and manage client projects.
Qualifications
NACE/AMPP level 2 or equivalent as a minimum, level 3 preferred.
Knowledge of marine corrosion challenges and solutions.
Proficient with MS Office and tablet-based data capture software.
Excellent communication, analytical, and problem-solving skills.
How to Apply
Please submit your resume and a cover letter outlining your experience and why you're the perfect fit for the role.
Lumen is an equal opportunity employer and we welcome applications from all qualified candidates.