The Impact of Carbon Capture, New EV Tool and the Role of Natural Solutions
In this issue:
CO2 removal in perspective
Carbon capture has been sneaking into headlines recently and offsetting through tree planting is established as a mechanism to achieve a carbon neutral rating. But are these actions just a distraction? Yes, according to an article in Nature which claims the four Direct Air Capture Hubs proposed for the US at an investment of US$3.5bn would remove only 4 million tonnes of CO2 a year (around 0.01% of global emissions) and set the ticking clock back only 13 minutes. If the 8 billion people on earth each planted a tree, the clock would go back only 43 hours (once the trees have matured). Both of these tactics have a place in addressing climate change but the real issue is the 40bn tonnes of gross emissions. If that were tackled, the impact of capture and planting become proportionately material. As things stand, their impact is marginal.
9 species (or species groups) may be key
Excluding humans – who have the biggest influence of all – a recent article in Nature Climate Change suggests trophic rewilding is a much under-valued contributor to addressing global heating. The article begins by stating we need to remove and store an additional 500 Gt CO2e by 2100 to avoid 2C warming, or 6.5Gt per year. 5-6 Gt of this can be provided each year by restoring critical ecosystems, which are particularly dependent on 9 species groups. The groups – African forest elephants, American bison, fish, grey wolves, musk oxen, sea otters, sharks, whales and wildebeest.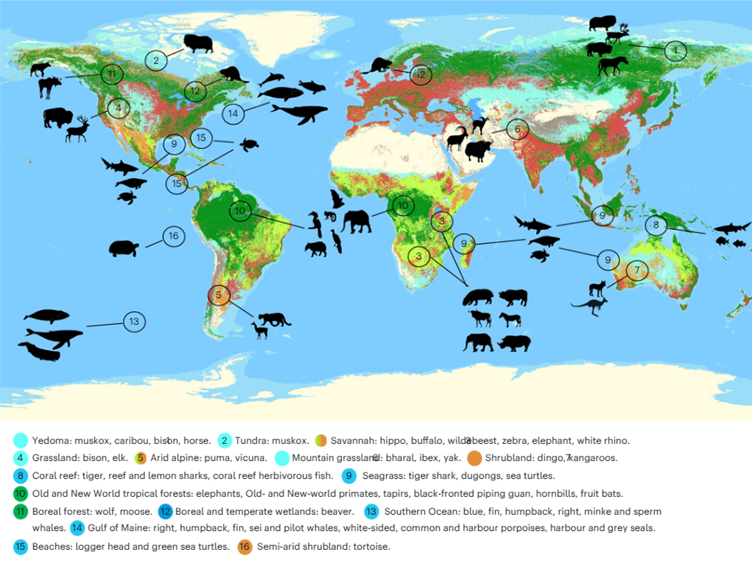 New EV Charging Tool
Planners, policymakers, organisations looking to assess the merits of installing EV chargers and distribution companies will want to take a look at the IEA's new EV charging and grid integration tool. The tool allows users to quantify and visualise the EV charging demand profile for different classes of vehicle and charging scenarios. While never perfect for an individual location, the tool is a good starting point for assessing likely demand profiles.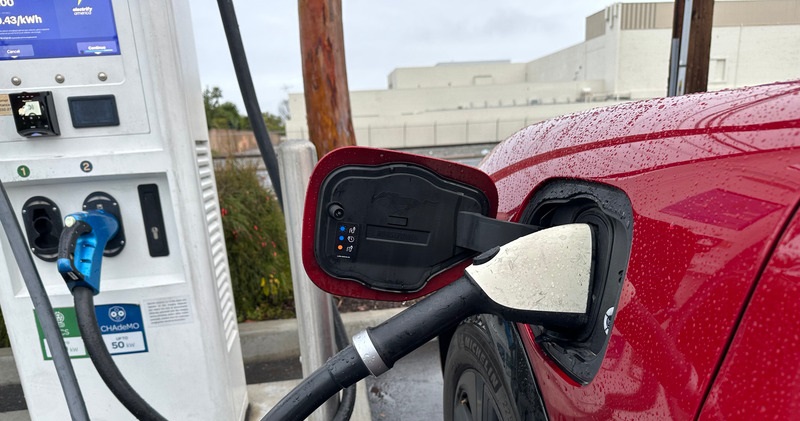 Some CFCs on the rise
The Montreal Protocol to control CFCs has generally been considered a success with the ozone layer expected to be replenished in around 40 years. However, the latest monitoring data on CFCs shows an increase in the presence of five types of CFC between 2010 and 2020. The reason is thought to be leakage in the production processes of HFCs, which have been used to replace the CFCs. The increases are not thought to be at a level that would jeopardise the ozone recovery but will still add around 47 million tonnes of CO2e to the atmosphere each year.
E-scooter ban in Paris
Parisians have voted to ban e-scooters by an overwhelming majority. The scooter referendum saw an 89% against vote, although the turnout was a paltry 7.5%. Nevertheless, the Mayor has committed to implement the will of the people (that voted). In 2021, 24 people died in scooter related incidents across France and last year Paris recorded 459 accidents and 3 deaths.
Coconuts and lemons become efficient, energy storing building materials
Swedish scientists have created an energy storing building material from coconuts, lemons and wood. The cocktail can be turned into a thermal battery capable of storing heat and cold around an ambient temperature of 24C. The key is the coconut molecules which transform from solid to liquid, absorbing excess heat, and from liquid to solid, releasing heat.