Sustainable Data, Cheap Ammonia and a Mixed Report Card for NZ
In this issue:
Emissions at an all-time high
A new tracker of global warming has recently been launched. The Indicators of Global Climate Change brings together 50 scientists from around the world tracking emissions, temperatures and energy flows. It reveals emissions stand at an all time high of 54bn tonnes of CO2 and that warming currently stands at 1.14C above that in the late 1800s and is increasing at rate of 0.2C a decade.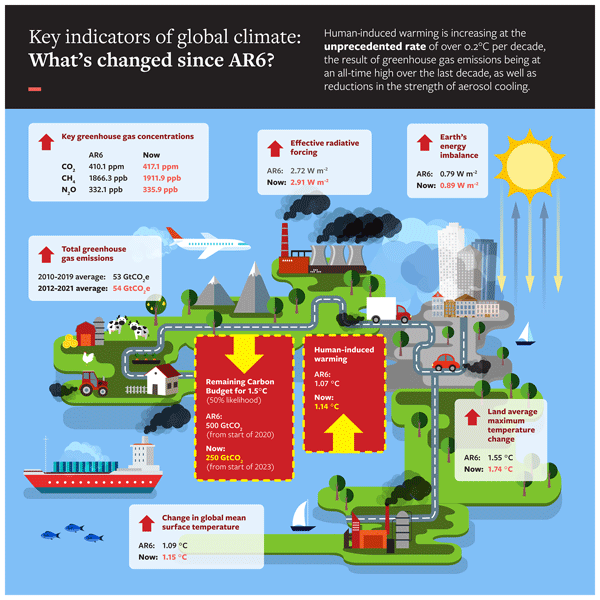 Planning lagging
Yet more evidence of a shortfall between statements and plans emerged this week. The Net Zero Tracker reports the number of publicly listed companies pronouncing net zero targets has increased from 417 in 2020 to 929. However, fewer than 5% passed an assessment of their plans to achieve the target.
NZ ahead of the game
The picture is not much better when it comes to governments. A study of NDCs of 35 countries or regions by Imperial College found 90% carry a low likelihood of achieving their net zero pledges. New Zealand, at least, was one of only three receiving a high vote of confidence from the analysts. The others were the UK and EU.
But missing in action
Last week we reported on the IEA's Global Conference on Energy Efficiency. As with many such gatherings, proceedings ended with a collective statement. The Versaille Statement declares the next decade as crucial for energy efficiency and, consequently, climate change. The statement was signed by 45 countries but, notably, New Zealand is not a signatory.
Green skills gap increasing
More evidence of a green skills shortage was published this week by LinkedIn. Its Global Green Skills Report reveals green jobs postings are up 15.2% globally, against a backdrop of lower postings overall. In the UK, 33% of all postings related to green jobs. The report predicts the gap between supply and demand for green skills will increase over coming years.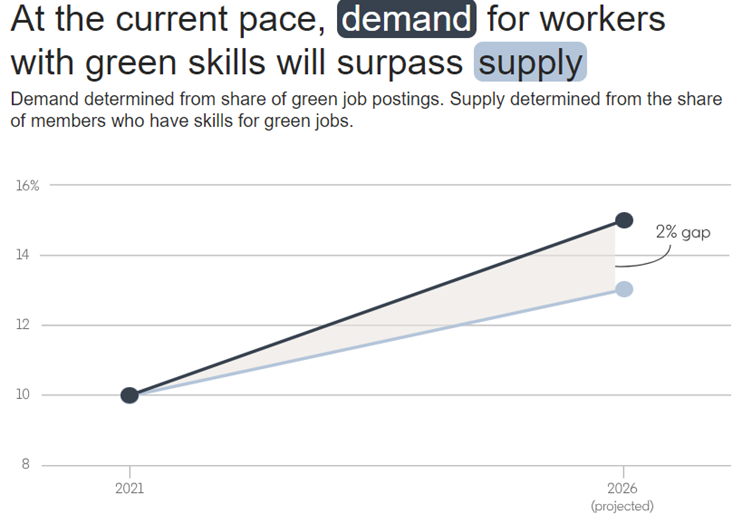 Cheap ammonia on its way
The 150 million tonnes a year of ammonia currently produced globally account for over 2% of global energy consumption and 1% of emissions. The standard process uses natural gas as feedstock and is energy intensive. While most of the production is presently directed to fertiliser production, ammonia can also be used as a storage medium for hydrogen. Step up scientists from Stanford who have developed a process that can make ammonia cheaply using just air and water. The mix is sprayed over a catalyst at room temperature and pressure.
It's all about the data
Whether analysing, processing or storing data, the explosion of data centres brings with it its own sustainability challenges. An analysis of data infrastructure sustainability based on responses from 1,000 companies around the world reveals those pursuing more sustainable data solutions see better performance in the areas of business growth, meeting the needs of customers and business partners, optimising costs and attracting funding. It is an interesting read.