New Carbon Market Rules, Greenhushing and Brand Value and Greener Spaces Command Premium
In this issue:
Biggest and best CEP conference
This week we enjoyed our biggest ever conference. With over 240 delegates, over 25 speakers, four dedicated specialist workshops and two stunning international Keynotes, everyone enjoyed and grew over the two days. Thanks to all our sponsors, exhibitors, delegates and backroom teams. We look forward to seeing everyone again next year.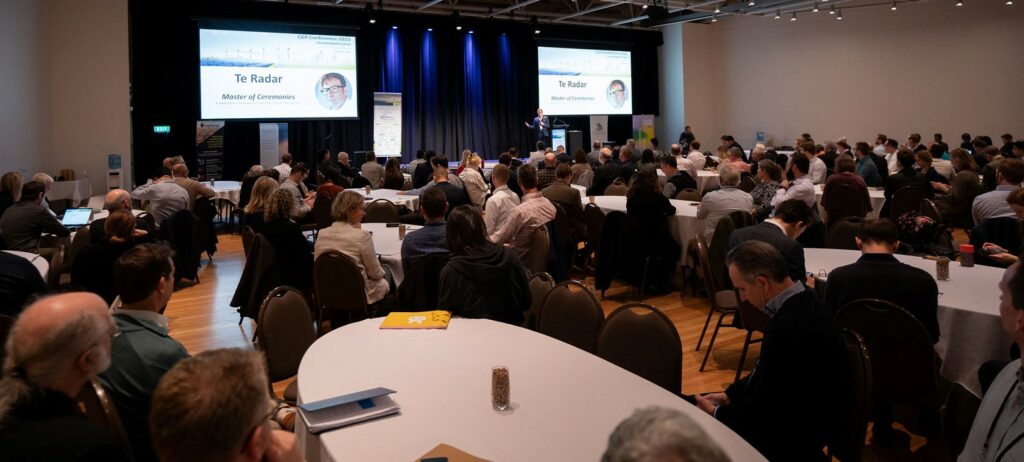 Voluntary carbon market collaboration and new rules
It was announced last week that the ICVCM (Integrity Council for the Voluntary Carbon Market) will collaborate with the VCMI (Voluntary Carbon Markets Integrity Initiative) on improving the integrity of voluntary carbon markets. The announcement came just before this week's publication of the VCMI's Claims Code of Practice, which is a basic operational framework for corporate buyers of carbon credits.
Greenhushing and brand value
Brand Finance has just published an interesting report on the interrelationships between brand values, perceived sustainability and actual sustainability performance. The analysis draws comparisons between sustainability performance and perceived sustainability to draw conclusions on whether companies are, perhaps, understating and not fully exploiting their performance and are, in effect, greenhushing. It's a great read for marketers and finance professionals – and interesting for others too. Microsoft, Walmart and Pepsi emerge as under-staters, while Tesla and Netflix emerge as not really being as sustainable as people see them.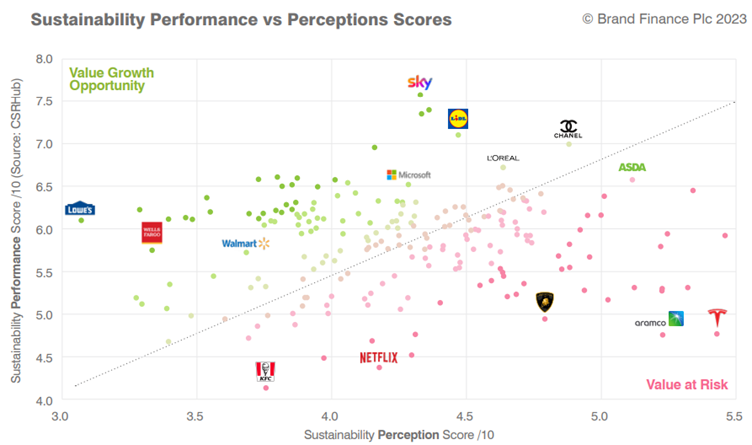 Greener spaces command a premium
Perhaps not a new story but yet more evidence has emerged that efficient and sustainable buildings command higher leasing prices and, therefore, carry higher valuations. A new study by JLL covering London properties indicates each step in the UK's Energy Performance Certificate framework is associated with an average 4.2% increase in rent, having BREEAM certification equates to an average 11.6% increase in rents and an average capital value premium of over 20%.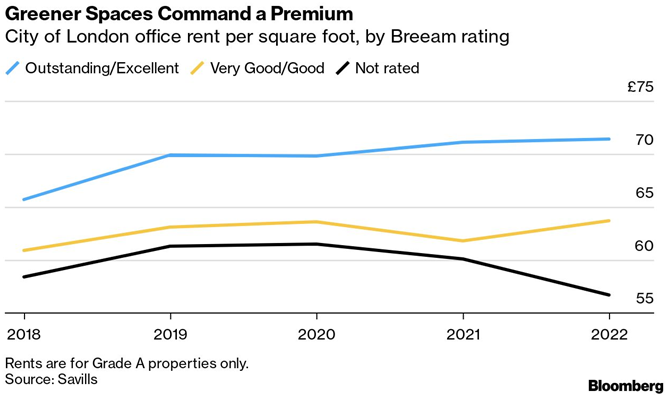 Forests still shrinking
Despite pledges at COP26, tropical forest coverage around the world continues to shrink. According to a report by the World Resources Institute, we lost around 4.1 million hectares of primary tropical forest in 2022, roughly equivalent to the size of Switzerland. The main causes are wildfires and clearances for agriculture ad logging. Losses in Brazil accounted for 43% of the total, followed by the DRC at 13%. The forests destroyed in 2022 released 2.7 billion tonnes of CO2, equivalent to the annual emissions of India.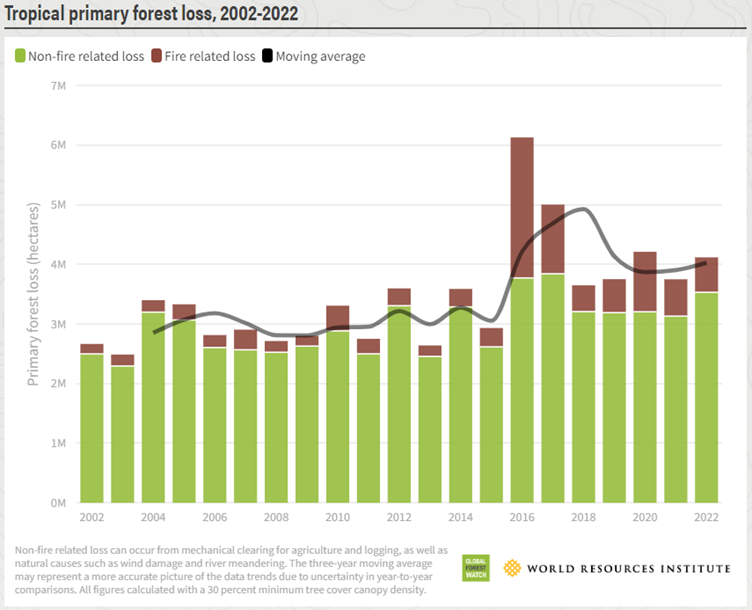 Wooden city to become a reality
Atrium Ljungberg has just announced the world's first wooden city will commence construction in 2025. While the claim of a city might be questionable, the 250,000 sq metre site, named the Stockholm Wood City, will be the largest wooden construction project in the world and with 7,000 office spaces and 2,000 homes is no light undertaking.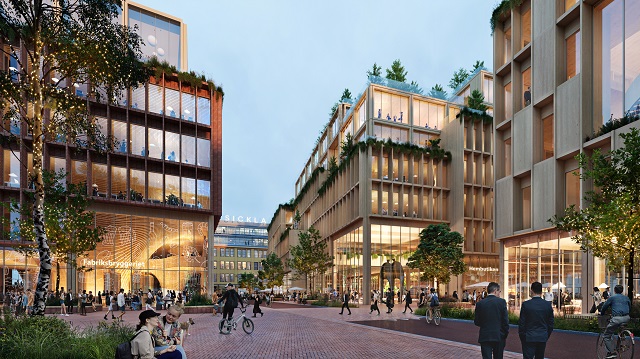 Tidal for Tonga
Mildly bucking the trend of wind and solar, the government of Tonga has just signed up a deal to bring wave energy to the Kingdom. Tonga has the 13th most expensive electricity in the world and is heavily reliant on diesel. The new wave generators will arrive in two phases. Work on the first, 2MW pack is scheduled to be started this year with another 8MW to follow. It is hoped the completed project will furnish half the islands' electricity needs.
Pothole plethora
It seems quite likely the shift to EVs in NZ will lead to higher road maintenance costs. Data analysts at The Telegraph have established that the average EV causes 2.24 times as much stress on roads as an equivalent petrol vehicle and 1.95 times as much as a similarly sized diesel, leading to even more potholes. Larger EVs are even more damaging. The difference is attributed to the extra weight associated with the battery packs. Several lobby groups in the UK have called for EVs to be taxed by weight and mileage to compensate for the extra wear and tear.
Ocean indigestion – antacids for the sea
There is increasing interest in exploring alkalinity enhancement to assist oceans absorb more carbon dioxide. The intervention would speed up the natural but long term process that absorbs CO2 into the deep ocean and subsequently the earth's crust. While investigations are at early stages, experiments are showing positive signs of success with, seemingly, no detrimental effects on marine life.
Battery pioneer passes
While you may not have heard of John B Goodenough, the device you are using now, your EV, phone, ebike, toothbrush, DIY tools and, in fact, every item we use that runs with a lithium battery may not exist without him. A Nobel prize winning chemist with spells at MIT, Oxford and Texas Universities, he passed away this week at the age of 100. Thank you, Mr Goodenough and RIP.