Happy New Year, New Staff and First Conference Keynote Announced
In this issue:
CEP new staff member and first Keynote Speaker announcement
Kia ora,
Sneaking it in before the end of January, we wish you all a Happy New Year.
2023 will bring a raft of exciting challenges and we're gearing up for that. I'm delighted to announce we have recently recruited a new staff member, Kim Hinkley.  Kim has an accounting background and will be with us for five hours a day.  She's currently getting on top of adapting to our systems.  Please join me in welcoming Kim and feel free to flick her an email as a quick hello.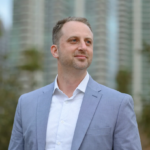 We've also kicked off the new year with our first Keynote announcement for the Conference.  California based Justin Bean is a hugely experienced expert in resilience.  He is author of "What Could Go Right?" which takes a positive outlook on how we can change to deliver a more resilient and self sufficient society. No doom and gloom here, Justin firmly believes our futures lie in our own hands and will be talking on how we can deliver.
If you see announcements about the conference on social media, please share (not just like as that doesn't spread the word in itself).
Registrations and sponsorship and exhibition opportunities are open.
Change in CEP News delivery coming soon
In other CEP news, we're going to be changing the news delivery in the next few weeks.  With entries in the job vacancies, events and tenders sections growing, we thought the newsletter is getting a little long.  These sections will be replaced with link buttons and the main content of the news sections will be placed on the website.  You'll still get a weekly email with headlines and links to the stories, you'll just be able to go straight to those sections and stories of most interest without having to scroll through the full newsletter – which, of course you will still be able to do if you like.  We're also planning a monthly newsletter focused on internal news.
'The Homes We Deserve' campaign
We have signed up to the call for the next Government to commit to home efficiency improvements. The "The Homes We Deserve" campaign has been initiated by the NZGBC with a view to influencing election manifestos. Please feel free to join the call.
Winner of CEP $100 Prezzy Card prize draw announced and Member Survey feedback
Our final internal item this week is to announce that the $100 Prezzy Card for the prize draw (selected by Excel random number function in case anyone spots a coincidence!) for completing our member survey goes to Jim Hinkley of Victoria University. We had a record response this year, so thanks to all who participated. Your comments will go to our Board at its next meeting at the end of Feb.
Consumer interest 2023 - sustainability arguments and concerns expressed by Transpower
Demand flexibility around peak demand has been getting a lot of coverage in the trade media recently. Internationally, this has been driven by the energy crisis and winter demand, domestically it's been driven by sustainability arguments and concerns expressed by Transpower about next winter.  We already have some retailers in New Zealand offering schemes to commercial customers but the UK grid operator has taken things a step further and introduced a national scheme targeting household consumers.  The scheme provides refunds to customers based on hitting a target consumption reduction.  Trials before Christmas saw over a million homes and businesses sign-up.  Estimates suggest these participants will have saved around $2.8m (NZ$5.35m) over 6 trials.  The scheme notched up this week, going live for the first time on Monday evening in the UK amid concerns about grid security.  It was repeated on Tuesday.  Results haven't been published yet but the concept has received good traction on the UK, so how long before we see something similar here?
90% of offsets provided by the world's largest supplier are worthless claims The Guardian newspaper
Greenwashing also received a lot of coverage over the break, peaking with a claim in the Guardian that 90% of offsets provided by the world's largest supplier (Verra) are worthless or worse.  Naturally, Verra refutes the claim but the story only fuels concerns over voluntary codes on offsets and builds demand for stronger governance of voluntary carbon markets.
Wyoming is to ban EVs from 2035
Distressingly and bucking all measures of sense, logic, science and common decency, we hear Wyoming is to ban EVs from 2035 to help preserve its oil industry. Really?
Jobs, Tenders and Industry Events notices