Commercial Retrofits, Traffic Truths and Blended Solar
In this issue:
Australian mining application rejected
There is plenty of new research to talk about this week, covering buildings, transitions plans, pledges, deforestation, congestion and talent.
We start, though, with some groundbreaking, arguably overdue, news from Australia. For the first time ever, a mining application was rejected under Australian environmental law. The proposal was for an open-cast mine, only 10Km from the Great Barrier Reef in Queensland with an estimated lifespan of 20 years. The Government received 9,000 submissions in just 10 days of consultation, 98% of which were opposed to the plan. We can only speculate on the outcome if the mine was further away from the Reef and the objections were founded only on emissions considerations but a welcome first nonetheless.
Scorn over the climate pledges
Less positively, the Corporate Climate Responsibility Monitor has again cast scorn over the climate pledges of some major multinationals with high street branding. Of the 24 companies assessed, only Maersk was deemed to have a "reasonable" climate strategy. Named and shamed as carrying "very low integrity" are American Airlines, Carrefour, Samsung and JBS Food (Beehive branded meat products in New Zealand).
Less than 1% of companies have credible 2050 climate transition plans
In a similar vein, a much wider analysis of 18,600 companies' climate disclosures by CDP suggests less than 1% have credible 2050 climate transition plans across 21 key indicators. The good news is that Japan (16 companies) and New Zealand (13 companies) stacked up best for meeting all 21 indicators. I probably need not mention that per capita that puts us way ahead! By sector, power and infrastructure companies provide the best disclosures.
Multinationals risking net zero targets
In another survey, this time by Global Canopy, it's reported 98% of 350 large multinationals are risking their net zero targets because of their deforestation policies. 31% of the companies have no deforestation policies, although this number is dropping year on year. Financial companies tend to be weaker on deforestation with 61% not having policies. The finger pointing in this study was also in the direction of some major household names such as Starbucks, Ikea and Amazon (is there irony there?).
Demand for skilled renewable energy workers
Renewable energy has, again, been shown to be a great career option. Airswift reports increasing demand for skilled renewable energy workers with 78% of (10,000 surveyed) saying they'd been the target of headhunters in the previous year and 31% reporting they had been targeted six or more times. Not such good news for employers, then, who are facing plenty of churn.
Measures to improve energy performance of buildings by 2050
The EU has just passed a new tranche of measures to improve the energy performance of buildings under its Energy Performance of Buildings Directive. Measures approved include all new buildings to be zero emissions from 2028 (2026 for publicly owned buildings), for all new buildings to be solar equipped from 2028 and all residential (major) renovations to be solar equipped from 2032. The target is to have a zero emissions building stock by 2050.
EU advancing retrofitting of commercial buildings
Meanwhile, there has also been a lot of activity outside the EU on advancing the retrofitting of commercial buildings. Following a report by JLL once again reaffirming environmentally sustainable buildings attract higher rents and values (average 20%), the UK Green Building Council has announced a working group to accelerate sustainable retrofits. While across the Atlantic, Rocky Mountain Institute has just published a report on the benefits of "deep energy" and low-embodied carbon commercial retrofits, with a claim they can deliver up to 50% savings in energy consumption and a 50%-75% saving of embodied carbon relative to a new build.
Interactive traffic monitoring site
We hear a lot about Auckland traffic but is it really the worst region for traffic in New Zealand? Perhaps not. An interactive traffic monitoring site from GPS company TomTom tells us London is the slowest of the 389 cities covered in which to drive. Auckland ranks 158 in the world for traffic slowness but, interestingly Dunedin is slower (ranked 116), Wellington is slower still (ranked 92) and Christchurch even slower (ranked 85). Where Auckland does come out worst (in NZ) is in the proportion of delay caused by congestion, which accounts for 42% of driving time although, in absolute terms, the overall time is still lower than the other main centres. The site provides much more granular data on traffic emissions (depending on fuel type) and is worth browsing.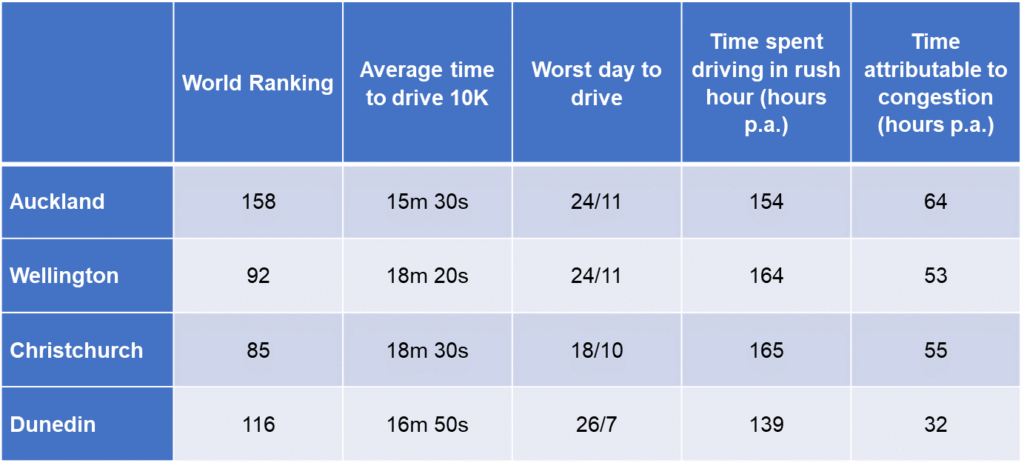 PV panels with heritage finishes
Have you been thinking about solar panels but think they look ugly or are working with heritage buildings where they just don't fit in? Italian company Dyaqua has come up with a solution. It has created PV panels with heritage finishes. You can have your panels with terracotta, concrete, stone or wood finishes. Panels are currently being fitted around heritage sites in Italy (Pompeii) and Portugal (Evora).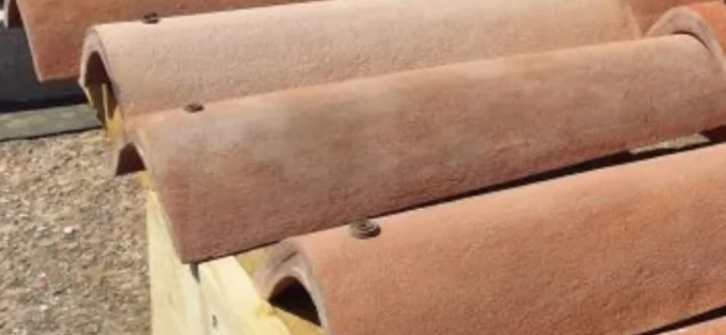 Infrared wallpaper
And, if you're planning some home decorations over the Easter weekend you might like to think about the latest domestic heating system out of the UK – infrared wallpaper. Just 0.4mm thick, the heated wallpaper is claimed to be more effective and efficient than alternatives (at least under simulations). The system, from Nexgen, is currently being piloted in 25 homes by Ealing Council.