Climate Change Impacting Businesses, ESG Makes Financial Sense and the New Cyberster
In this issue:
Nearly 50% of UK companies already impacted by climate change
A recent survey of UK businesses, by insurance broker Gallagher, reveals around a half of UK companies are already reporting they have been impacted by climate change, with nearly three quarters concerned about its impact over the next 10 years. Extreme weather events emerged as the biggest perceived threat (52%), followed by increased operating costs (47%), supply chain disruption (39%) and physical damage to assets (35%). 15% reported they had already been forced to relocate because of climate change. The most concerned sectors were hospitality, banking and finance and retail.
ESG makes good business sense
Yet more evidence has emerged indicating good sustainability practices make good business sense. Bain and Company analysed the performance of 80,000 private and 20,000 listed companies and confirmed a correlation between enacting sustainability measures and financial performance. Areas of sustainable practice that consistently showed links to superior performance included a sustainable supply chain, renewable energy and employee satisfaction.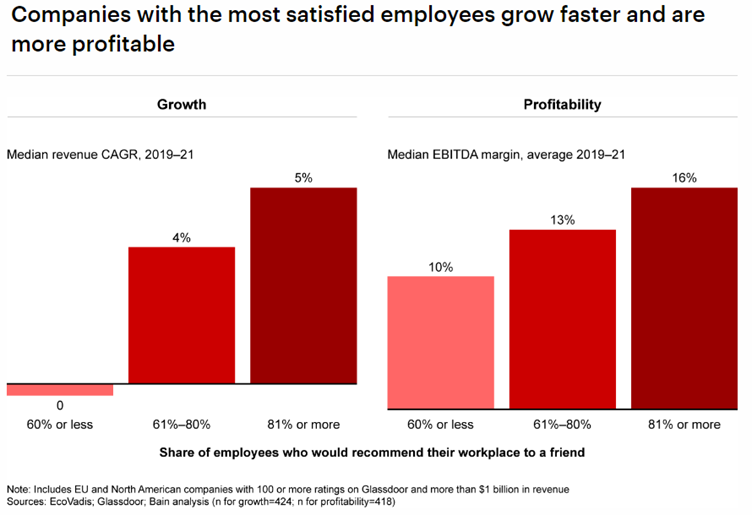 Credit ratings not taking account of ESG
Last week we ran a story about the importance of a company's cost of capital. This week we came across an interesting study from the Institute for Energy Economics and Financial Analysis (IEEFA), which concludes credit rating agencies are not adequately taking account of ESG practices in their rating assessments. The study, covering 700 companies, concludes ESG conduct has no direct bearing on ratings which are driven by the ability to repay debt over a three to five year horizon. This means less sustainable businesses could still be achieving good ratings when, in reality, their longer-term prospects may be questionable.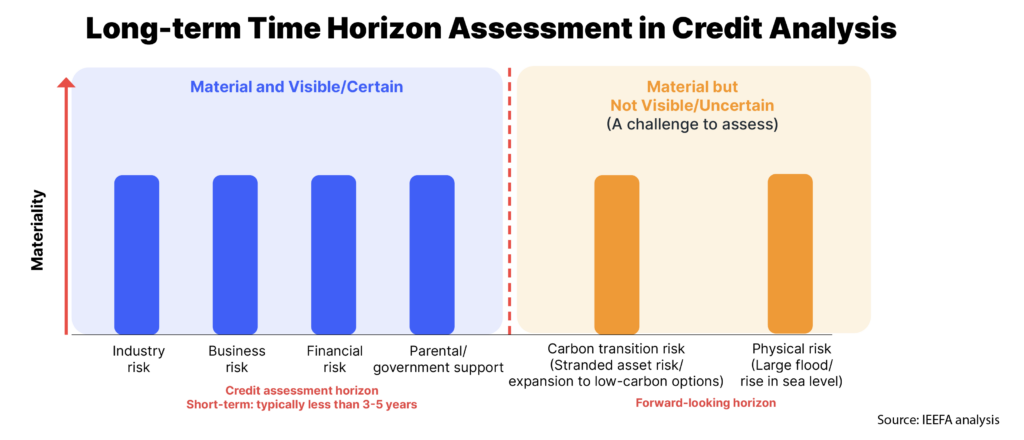 VCs moving beyond renewables and EVs
Bloomberg reported this week the trend in clean tech venture capital investments is shifting away from solar, wind and EVs towards more cutting-edge innovations such as low-carbon food and carbon capture and sequestration. Solar panels and EVs are increasingly considered mature technologies and with solar and wind already cheaper than fossil fuel generation, they are no longer the domain of the high-risk VCs. VC investment in climate tech increased 89% in 2022 (over 2021) to reach a record US$70.1bn (NZ$114bn) against a backdrop of a decline in overall VC investments.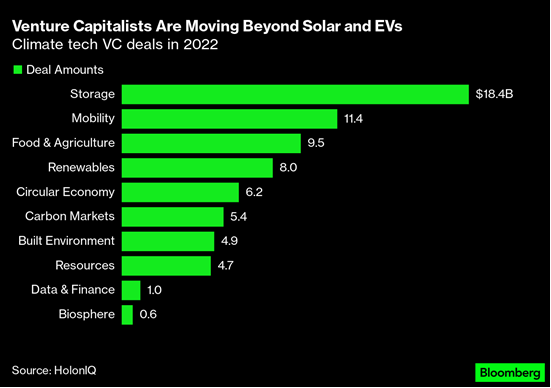 Green steel without hydrogen
Electra, a US start-up which boasts Bill Gates among its investors, has started producing iron from low grade ore using only renewable electricity. Steel is 98% iron and 90% of emissions from steel production come from refining iron ore into iron, which requires a temperature of 1,600C. The industry emits 3.7 gigatons of CO2 a year, mostly through burning coal to achieve the necessary temperature. Electra's electrochemical process can use low grade ore (that is currently assigned to waste) and needs only temperatures of 60C, which can be provided by renewables.
EVs charge onwards
Over 10 million EVs were sold in 2022 (10% of all sales) and sales are expected to reach 14 million this year (18%) according to the IEA. China is the dominant market, accounting for 60% of global sales, although uptake is also very strong in Europe and the US. Government incentives in many markets, as well as fuel economics, are driving the growth.
Sporty EVs are coming - perhaps
For those who like their EVs rather more sporty than last week's Luvly, how about the new Cyberster from MG? Launched at the recent Shanghai Motor Show? With a 0-100Km/h time of under 3 seconds and a range of 800Km it looks well placed to rival the Tesla Roadster. The Cyberster is expected to be available in Europe for its 2024 summer. There is no indication yet of when, or even if, it will be coming to New Zealand.