Service Line Leader Risk & Resilience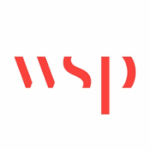 About the job
WSP is one of the world's leading engineering and professional services firms. Our 67,000 trusted professionals are united by the common purpose – to create positive, long-lasting impacts on the communities we serve through a culture of innovation, integrity, and inclusion.
With over 150 years of experience in Aotearoa New Zealand. We are proud to have the blueprint of Aotearoa New Zealand in our DNA and be involved in the projects that will continue to connect and support us for future generations. We value our people, our reputation, and our impact on the future.
Service Line Leader – Risk & Resilience
We are looking for a people leader in Auckland, Hamilton or Wellington who can drive local client engagement, grow our business, and champion technical excellence, in addition to contributing to and helping to shape national strategy for our Earth sector. You will have a passion for helping to create a resilient New Zealand, with an emphasis on understanding and addressing the impacts of natural hazards and the implications of climate change. The role will require a sound knowledge of natural hazards, resilience, risk assessment and sustainability along with an understanding of how the resilience of our communities can be enhanced and influenced through planning and operation of infrastructure networks.
The successful candidate will:
Provide strategic and operational leadership to the Earth sector while embedding a National sector view, promoting visibility and leadership for both clients and people.
Drive and achieve exceptional outcomes for our clients and stakeholders, maximising commercial and project outcomes
Connect into a national team, work with Technical Directors and Technical Principals and growing the service line through engineering geological, geotechnical and seismic risk services, and integrating with other natural hazards perils such as flooding through liaison with other service lines.
Provide guidance to our clients on natural hazard risk, resilience and sustainability and the application of this knowledge to analyse and design for resilience
Lead engagement with clients and stakeholders on Resilience projects, including supporting relationship management.
Scope projects and programmes, project directorship and technical leadership.
Lead an inspiring performance culture and coach your people with strong performance and talent management practices to deliver to their potential.