Senior Procurement Advisor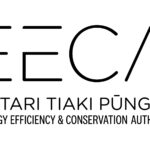 Website EECA (Energy Efficiency & Conservation Authority)
Want a Senior role in procurement that makes a positive difference?
Support our teams to reduce the impacts of climate change
Work in a fun, social and supportive work environment
He angitūtanga | The opportunity
The Energy Efficiency and Conservation Authority (EECA) is a Crown Entity, whose purpose is to mobilise New Zealanders to be world leaders in clean and clever energy use. Our strategic focus areas are based on influencing the energy decisions in the transport, business, and residential sectors.
Within EECA, our Commercial & Property Team delivers centralised commercial and procurement services to support the delivery of our programmes to reduce New Zealand's carbon emissions.
We're on the lookout for another Senior Procurement Advisor to join this team, and provide high quality advice on procurement, commercial and grant funding transactions. You will be strategic in customer and supplier management including delivery of Broader Outcomes for New Zealand.
We're looking for:
A self-starter, with an open mind and a desire to deliver. You'll have excellent verbal and written communication skills, with a focus on collaborative working. You'll be a team player, with a pragmatic and adaptable approach, and a focus on problem-solving.
You'll also bring:
Extensive commercial and procurement experience
Proven experience in negotiation, relationship building and proactive customer service
Experience in delivering Broader Outcomes.
Understanding of Te Tiriti o Waitangi principles.
If you're interested in learning more about what the role involves, please read the position description below.
In order to be considered, please submit your CV and cover letter by email to Siobhan Tanner at [email protected] before 11.59pm on Wednesday 13 June 2023.
Please note, applications will be reviewed as they come in, so our recruitment process may progress prior to the closing date.