Power Transmission & Distribution Opportunities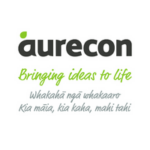 About the job
Just imagine your future with us…
At Aurecon we see the future through a very different lens. Do you?
Are you driven by the opportunity to work on some of the most significant project in Australia and to learn from the best? We are.
Technical eminence, innovation and digital are at the heart of everything we do. Are you excited about the future?
Diversity is at the core of everything we do. We work together to create a culture based on respect, trust and inclusiveness. Our differences are what fuel our creativity.
We embrace flexible working and are always open to discussing your individual needs so that you get to create your own experience with us.
Are you looking for the opportunity to be who you are truly meant to be? The opportunity to be recognised for your contribution to meaningful work that will create a better future for people and the planet.
What will you do?
This is an opportunity to work on technically complex, iconic power infrastructure projects, at the time and place that suits you and your work community.
The opportunity for you to expand your power knowledge through continuous growth and diverse experiences working with some of Australia and New Zealand's biggest energy clients, to help you become the best and truest version of yourself while tackling some of the biggest challenges facing the world.
We are looking for experienced engineers to join our Transmission & Distribution team working within our Energy business within a number of our teams. We are particularly looking for experience in:
Power Systems Engineers
Transmission Line Design Engineers
Substation Primary Design Engineer
About Us
We've re-imagined engineering.
Aurecon is an engineering and infrastructure advisory company, but not as you know it!
For a start, our clients' ideas drive what we do. Drawing on our deep pool of expertise, we co-create innovative solutions with our clients to some of the world's most complex challenges. And through a range of unique creative processes and skills, we work to re-imagine, shape and design a better future.
We listen deeply and intently, which helps us see opportunities, possibilities and potential that others can't.
Have a chat with us about flexible work arrangements.
Think engineering. Think again.
Want to know more?
You can learn more about what it's like to work at Aurecon by visiting the careers section of our website.
If you are intrigued or excited by what you have read, then we want to hear from you. Interested? Then express your interest now!