Environmental Policy and Planning Advisor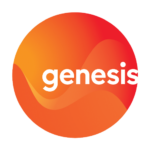 About the job
Genesis is one of New Zealand's largest energy retailers. We supply electricity, natural gas and LPG, and generate around 20% of New Zealand's electricity from our thermal and renewable power stations. Genesis is on a transformational journey to reduce emissions and empower our customers to reduce their carbon footprint, and we plan to develop up to 500 MW of new solar generation over the next few years. We're privileged to operate in some of the most beautiful parts of Aotearoa. We work hard to manage our impact on the environment, and the communities we are part of.
About the role:
We have an opportunity for a pragmatic and passionate environmental professional to join the Genesis team based in either Hamilton, Christchurch or Auckland.
As an Environmental Policy and Planning Advisor you will support environmental policy and planning for Genesis Energy's existing and planned generation assets, including contributing to RMA/NBEA planning and policy processes and resource consent acquisition and implementation. The role will also assist in developing and enhancing long term relationships with mana whenua, stakeholders, and the local communities where we operate.
Key Responsibilities:
To support resource consent acquisition for new and existing activities and management of consultants providing environmental, technical, legal and planning services to Genesis Energy
To assist with developing and maintaining positive external relationships and to consult with statutory bodies, resource users, environmental groups, interest groups, mana whenua, and affected parties
To provide specialist advice in response to environmental issues including RMA/NBEA planning requirements; evaluating and scoping technical information needs and assessing environmental effects
To support Genesis Energy's input into national, regional and local policy and planning processes. This will involve monitoring the development of policy and planning instruments, participation in consultation processes and development of high quality submissions based on robust analysis and evidence
To work effectively within the Environment and Community Team to support environmental management, consent implementation, compliance, and external engagement and partnerships at Genesis Energy's generation assets in a manner consistent with core business values, and relevant statutory legislation