CEP RFP – Module and Assessment Development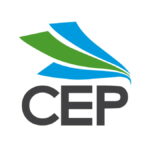 Website Carbon and Energy Professionals New Zealand
Request for Proposals: Development of training, certification and assessment materials for CEP
About us
Our purpose is to address climate change through inspiring, educating and connecting professionals in energy, carbon and sustainability.
CEP runs training and certification programmes in carbon and energy management that develop the capacity of businesses to improve efficiency, productivity and reduce carbon emissions.
Purpose
The purpose of this Request for Proposals is to set out the requirements for a series of training and assessment modules that will provide the foundation of new, professional level certifications in carbon and energy management. The majority of the training and assessment will be delivered using a digital learning management system (LMS).
Each training module is to be accompanied by appropriate activities needed to stimulate learner engagement and deliver high quality learning outcomes. This will include, but not be limited to, quizzes, videos and presentations designed to maintain engagement and develop knowledge as students progress through the module. Each module will conclude with an examination and associated digital badge for successful students. This RFP is for the preparation of modules, assessments and support for students during the first two scheduled deliveries of each module.
Digital delivery and assessment will enhance the scope, accessibility and flexibility of training and development activities CEP is able to offer.
The new portfolio of modules will further enhance CEP's ability to offer relevant training and certification programmes and make them more accessible to a greater range of people as they can be delivered on a self-paced basis at a time of the students' choosing.
Please read the full CEP RFP – Module and Assessment Development Document for details.
Download RFP Document
CEP RFP – Module and Assessment Development (PDF)
Important Dates
RFP Released: 24th August 2023
Online Q&A Session: 11th September 2023 (16:00, 4.00 NZDT) Register here
Deadline for Questions: 15th September 2023
Deadline for Proposals: 6th October 2023 (17:00, 5.00pm NZDT)
CEP Request for Proposals Q&A