Electricity, Auto Excess and Elephants
In this issue:
2023 Insights on New Zealand Sustainability Professionals survey
Last week, we circulated a survey link to collect data on offsetting on behalf of Otago University. It seems some people found the link took them to a partially completed survey, which is not what anyone wanted, our apologies. We think we've got it right this time so please give it another go.
Survey for sustainability professionals
While on surveys, Sarah at Oxygen Consulting has asked us to help circulate this year's survey for sustainability professionals. Please take a look and help out with the data collection.
Low Emission Transport Fund - Round 8: Demonstration of Marine
EECA launched its eighth round of the Low Emission Transport Fund this week, this round focusing on the maritime sector. Up to $2.5m is available for demonstration projects. The round closes on 8th March, click on the link below to see more details.
Asian countries will make up 50% of global electricity demand by 2025
The headline from the latest Electricity Market Report (IEA) is that demand across Asian countries will make up 50% of global electricity demand by 2025 and that China will be using more electricity than the US, EU and India combined. The report shows demand will continue to increase in virtually every market.
2022 bumper year for clean energy investment in Europe
2022 was a bumper year for clean energy investment in Europe. No doubt partly driven by the energy crisis and the intent to shift away from Russian gas, the European Investment Bank reported a record €17bn (NZ$29bn) investment towards the energy transition for the year. This was part of a total €35bn (NZ$59bn) of investment towards climate action, which also included €7bn (NZ$12bn) towards energy efficiency investments.
EVs are not only good at reducing emissions
It's official, EVs are not only good at reducing emissions, they also reduce pollution and deliver health benefits. While the link to health benefits through reduced pollution is intuitive, researchers from the Keck School of Medicine (California) have identified a correlation between the increase of EVs in California and reduced pollution and to reduced visits to emergency departments by asthma sufferers. Of course, correlation doesn't necessarily mean cause and effect but it's a fair bet.
Auto industry is still running far behind on reducing emissions
A survey just published by Kearney (funded by Polestar and Rivian) tells us the auto industry is still running far behind where it needs to be on reducing emissions. Using the IEA's 2050 carbon budget for achieving 1.5C as its baseline, the industry is currently on track to overshoot by 75%. In other words, its budget to 2050 will be used up by 2035. The analysis considers lifecycle emissions and is quite comprehensive. Given the sponsors, it isn't surprising that EVs emerge as the way forward and the report does provide some positives for the future.
Elephants can also help combat climate change
A few months ago we ran a story on how South American vultures helped combat climate change. It had a surprising number of click throughs, so here's another that illustrates our need for biodiversity. It seems elephants also help combat climate change. Scientists from Saint Louis University estimate the rainforest of central and west Africa (the second largest in the world) would lose between 6% and 9% of its carbon capturing capacity if its elephant population disappeared. The elephants help maintain the forests by eating species of fast-growing, taller trees that capture less carbon, thereby protecting the canopy and the capturing capacity. They also prefer to eat the fruit of some high-capture tree species because of their size and sweetness, helping distribute the seeds of these high-capture trees.
Wishing you all a great and safe weekend.
CEP Conference 2023 - Speaker feature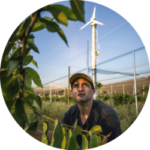 Mike Casey
Hear the story of how Mike Casey built the world's first zero fossil fuel, 100% electric farm. Mike is a former software engineer and tech startup founder that threw in the towel on big city life, to have a go at decarbonising the primary industry through his passion for technology.
---
We will feature a different speaker in each issue of the newsletter leading up to the CEP Conference taking place at The Museum of New Zealand Te Papa Tongarewa, Wellington on 27th and 28th June.  Register for information and explore sponsorship opportunities
Job Listings
Sustainability Assurance Advisor (McHugh & Shaw Ltd)
Energy Manager (Wellington City Council)
Other Industry Events
Please click on the link below to view a list of upcoming events.
Tender Opportunities
Members please login to view a list of relevant GETS Tenders.