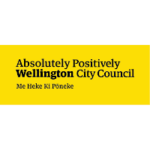 Wellington City Council
Climate Change is happening – and its our city's challenge:
Toitū te Marae o Tane, Toitū te Marae o Tangaroa, Toitū te Iwi
Protect and strengthen the realms of the Land and Sea, and they will protect and strengthen the People.
Wellington City Council is committed to our ambitious climate change action plan, Te Atakura – First to Zero, which includes reducing emissions in our capital to net zero by 2050.
We're looking for an Energy Manager to help us achieve that target, developing and overseeing the strategic vision of our energy use.
You'll also provide in-depth advice on energy markets and build a strong technical knowledge or our energy-using assets. This role is an opportunity to make a real difference, driving strategic change that will have a lasting effect on Wellington and Wellingtonians.
We're looking for someone passionate about energy management, and excited about the opportunities this role generates.
You'll have proven experience working in a relevant field, with a strong knowledge of energy use in buildings.
You'll be a confident communicator (able to communicate with all levels of an organisation) and know how to collaborate to achieve goals. Able to manage projects effectively, you'll also be adept at coaching and mentoring as you will have a Energy Advisor Graduate reporting to you in this role.
There are not many roles which offer the ability to make positive changes across the entire organisation, let alone a whole city.
If you're as excited as we are by this opportunity, please get in touch or apply.
For more information you can check out our position description on our careers website or contact [email protected].
Applications close 29 January 2023 and must be submitted online.