Energy Advisor – Hutt City Council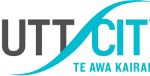 Hutt City Council
Role Information:
Innovative, forward thinking, collaborative team environment
Pivotal role for driving positive change
Outstanding benefits including flexible working options
About the role:
We are on a roll to slash Hutt City Council's organisational emissions. Working for us means you can play a direct part on our pathway to net zero emissions. Check out our Carbon Reduction and Climate Resilience Plan 2021-2031, which shows the diverse range of projects we are working on or are supporting in the community.
As Council's Advisor Energy and Carbon you will lead Council's energy portfolio. Hutt City Council has already agreed to phase out natural gas across all of its facilities, and you will play a key role in implementing this change. You will also be driving Council's work on improving the energy management at Council's facilities, and provide advice to Council on the feasibility to roll out Solar PV across key facilities. There is also an opportunity to get involved with a wider range of projects, including the decarbonisation of key contracts with service providers that deliver various services for Council.
By working at Hutt City Council, due to our flat structure, you will be close to decision-makers, and you will able to see the results of your actions.
Applications close 22 March 2023